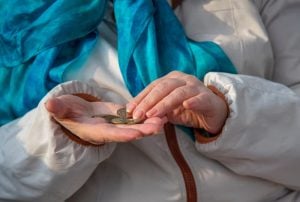 "We depend on nursing homes to care for society's most vulnerable people: Older adults who can't care for themselves. Unfortunately, nursing home residents are susceptible to scams and financial abuse. Worse still, those charged with caring for people living in nursing homes frequently commit financial abuse.
"If a family member in a nursing home is being financially exploited, the attorneys at Barris, Keenan & Goldfarb can help you protect them and work to recover their stolen assets. Our New York nursing home abuse lawyers are known statewide for the results we've delivered for our clients, and we want to make this process as painless as possible. We can take care of all the legal work in your case while you focus on caring for abused family members. Call us today or reach out online for a free consultation."
Examples of Nursing Home Financial Abuse
Financial abuse in nursing homes is a serious issue and can take many forms. Here are some examples of how financial abuse can occur:
Unauthorized Use of Funds or Property: A caregiver might misuse a resident's money, credit cards, checks, or other property without their consent. This can include making purchases with the resident's money or selling their property without permission.
Forgery: In some instances, staff members may forge a resident's signature on checks or other documents. They could also coerce or trick the resident into signing financial documents they don't understand, transferring wealth or property under false pretenses.
Identity Theft: Unscrupulous individuals might steal a resident's personal information, such as their Social Security number or banking details, to commit fraud or identity theft.
Scams or Fraudulent Investments: Some abusers might convince a resident to invest in scams or deceptive business deals, leading to substantial financial losses.
Financial Exploitation Through Power of Attorney: If a resident has granted power of attorney to a staff member, that person is responsible for acting in the resident's best interests. If they misuse this power for their own financial gain, it's a form of financial abuse.
Warning Signs of Financial Abuse
It's crucial to stay vigilant for signs of financial abuse, especially when our loved ones might not fully understand or be able to communicate what's happening. Here are some of the key warning signs you should watch for:
Unexpected Financial Transactions: If you notice withdrawals, transfers, or purchases that the resident can't explain or doesn't remember, it may be a sign of financial abuse.
Missing Property or Personal Items: Valuable possessions, cash, or checks that have disappeared without explanation could be a red flag.
Changes in Banking Practices: If the resident's bank account shows unusual activity, such as large withdrawals, unpaid bills despite having adequate funds, or newly opened lines of credit, it might suggest misuse.
Changes in Legal Documents: If wills, power of attorney designations, property titles, or other legal documents have been changed without the resident's knowledge or against their will, it's a serious concern.
Excessive Interest in the Resident's Finances: If a caregiver, friend, or family member suddenly shows an unusual interest in the resident's finances, it may be a sign of potential exploitation.
Fear or Sudden Changes in Behavior: If a resident seems fearful around certain people or exhibits sudden changes in behavior, it may indicate they're experiencing abuse or exploitation.
Who Is Liable for Financial Abuse at a Nursing Home?
Determining who's liable for financial abuse at a nursing home can be a tricky task, mainly because this form of abuse is often carried out by family members or caregivers with access to a resident's personal information. The parties most commonly found liable for financial abuse in nursing homes include:
Individual Caregivers: If a staff member directly commits acts of financial abuse or neglect, they might be personally liable for the harm they cause. This group can include nurses, aides, or administrative personnel who may have access to a resident's personal information or assets.
Nursing Home Management: The nursing home itself, including its owners and management, could be liable for a resident's financial abuse if they failed to properly supervise their employees or did not implement safeguards to prevent abusive behavior. The facility might also be liable for negligent hiring practices if they failed to adequately vet their employees.
Financial Institutions: Sometimes, banks or other financial institutions are liable for nursing home financial abuse if they didn't take necessary precautions or failed to notice and report suspicious activities.
Family Members or Legal Guardians: Unfortunately, family members or those with Power of Attorney over a nursing home resident may misuse their position and exploit the resident financially.
Third-Party Scammers: Outside individuals or entities who defraud a resident are liable for their actions. This group can include those running scams or fraudulent investment schemes that take advantage of vulnerable residents.
Compensation for Nursing Home Financial Abuse
Every case of nursing home financial abuse is unique, and the types of compensation available to victims can vary. However, victims of nursing home financial abuse and their families can potentially recover compensation to help rectify the harm done to the resident. Compensation from a nursing home abuse claim may include money for:
Stolen or Misappropriated Funds: The primary aim of any financial abuse claim is to recover the assets that were wrongly taken. This can include money, property, or any other stolen or misused assets.
Additional Damages: In some cases, victims of financial abuse may receive additional compensation beyond the value of their stolen assets. This could include compensation for the stress and emotional trauma the resident has suffered.
Punitive Damages: If the court determines that the actions of the abuser were particularly egregious, it may award punitive damages. Punitive damages are additional compensation awarded in personal injury cases to punish the guilty party and deter others from committing similar offenses.
Attorney's Fees and Legal Costs: In some nursing home abuse cases, compensation may include money for the cost of bringing legal action against a negligent facility, such as attorney's fees and other court costs.
What to Do If a Family Member Is Being Financially Abused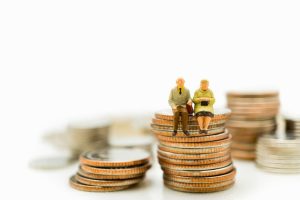 Immediate action is crucial if you suspect a family member is suffering financial abuse at a nursing home. In New York, the state Department of Health oversees and investigates complaints against nursing homes. You can call 800-724-6529 or go online to submit a complaint. You can also report the nursing home to the state Long Term Care Ombudsman Program. Lastly, contact an attorney as soon as possible, as they can help protect a resident from further abuse and take steps to recover the resident's stolen assets.
Statute of Limitations for Nursing Home Financial Abuse Claims
Depending on the specific nature of the financial abuse, you could have either three or six years from the date of the abuse or two years from discovering it to bring a suit against the at-fault parties. The proverbial clock is likely already ticking on your case, so it's best to contact a nursing home abuse lawyer right away. An attorney can protect your rights, determine the deadline that applies to your case and timely file any claims related to the abuse in the correct jurisdiction.
How Our New York Financial Abuse Lawyers Can Help
Our nursing home abuse attorneys know how frustrating and difficult these cases can be. We can deal with all the legal headaches and gather evidence to support your claim. Furthermore, we can negotiate for a fair settlement on your behalf, and we'll be ready to represent you in court if your case goes to trial. Call Harris, Keenan & Goldfarb today or fill out our contact form for a case review.
Book an Appointment
"*" indicates required fields