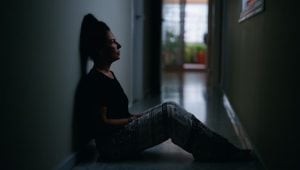 Everyone has the right to control their bodies and avoid unwanted sexual contact. But nursing home residents can't always protect themselves, and horrific acts of sexual abuse can happen in nursing homes. A personal injury lawsuit is one way to hold abusers accountable for their actions against nursing home residents.
If someone in your family has suffered sexual abuse at a nursing home, the Harris, Keenan & Goldfarb team wants to help. Our New York nursing home abuse attorneys have decades of personal injury experience and can represent you in your fight against a negligent nursing home. We can handle all the details of your case and negotiate for a settlement that fairly accounts for all the ways your family member has suffered. Call us today or reach out online for a consultation.
Examples of Sexual Abuse in Nursing Homes
Sexual abuse in nursing homes takes many forms, and some of the most common examples of this type of abuse include:
Unwanted Touching: One distressing form of sexual abuse in nursing homes involves unwanted touching of a resident's body, including their breasts, genitals, or other intimate areas. This abuse may occur under the guise of providing care or assistance, but it violates personal boundaries and abuses power.
Non-Consensual Sexual Acts: Residents may experience coerced or forced sexual acts, such as sexual intercourse, oral sex, or other sexual activity without their consent. Perpetrators may be staff members, other residents, or even visitors, but the bottom line is that someone is taking advantage of vulnerable individuals who cannot fully protect themselves.
Sexual Harassment: Nursing home residents may endure various forms of sexual harassment, including unwelcome comments, gestures, or propositions of a sexual nature. Such behavior creates a hostile environment and can cause significant emotional distress for the victim.
Coercion and Manipulation: Some perpetrators manipulate residents into engaging in sexual acts against their will through emotional or psychological tactics. These tactics can involve threats, intimidation, manipulation of medication, or psychological abuse aimed at eroding a resident's sense of self-worth or agency.
Warnings Signs of Nursing Home Sexual Abuse
It is essential to be vigilant and observant when it comes to detecting signs of sexual abuse in nursing homes. Though every case may vary, here are some common indicators to watch for:
Unexplained injuries or bruising in the genital or breast areas.
Sudden changes in behavior, mood swings, or withdrawal from social activities.
Unusual displays of fear or anxiety, particularly around specific individuals or areas within the facility.
Difficulty walking or sitting, often accompanied by pain or discomfort.
Sleep disturbances, nightmares, or unexplained changes in sleep patterns.
Sexually transmitted infections (STIs) or other genital-related health issues.
Reluctance to speak openly about experiences or feelings.
Unexplained financial transactions or changes in financial status.
Who's Liable for Sexual Abuse in New York Nursing Homes?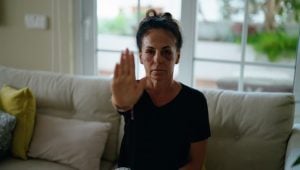 When it comes to filing a personal injury claim related to nursing home sexual abuse, it is essential to understand the potentially liable parties involved. Holding those responsible accountable for their abuse and neglect can provide justice and ensure the safety of current and future residents. Here are the main parties that may bear liability in a nursing home sexual abuse claim:
The nursing home or its parent company.
Staff members and administrators
Third parties who had access to the nursing home
Medical professionals who abuse their authority
Compensation for Nursing Home Sexual Abuse
While no amount of money can erase the pain and trauma that sexual abuse can cause, pursuing a personal injury claim can provide some measure of justice and the means for an abused resident to rebuild their life. Here are some types of compensation that may be available in a nursing home sexual abuse claim:
Medical Expenses: You can seek compensation for all current and future medical expenses resulting from the abuse. This includes costs associated with medical examinations, medications, therapy, counseling, surgeries, and any ongoing treatment required to address physical and mental health issues caused by the abuse.
Pain and Suffering: Sexual abuse can lead to immense physical pain, emotional distress, and psychological trauma. Compensation for pain and suffering aims to address the lasting effects of the abuse, such as anxiety, depression, post-traumatic stress disorder (PTSD), and other mental anguish experienced by the victim.
Rehabilitation and Therapy: To aid in the recovery process, an abused nursing home resident may have the right to compensation for rehabilitation services, including physical therapy, occupational therapy, and specialized counseling. These services can help survivors regain their physical and emotional well-being, restoring their quality of life as much as possible.
Punitive Damages: In some instances, the court may award punitive damages to punish the nursing home and the responsible parties for their willful misconduct or gross negligence. These damages go beyond compensating the victim and aim to deter similar behavior in the future.
Legal Fees and Costs: If your nursing home abuse claim succeeds, you might recover compensation for any legal fees and related costs incurred during the legal process. This ensures that seeking justice does not create an additional financial burden for you or your family.
Statute of Limitations for Nursing Home Sexual Abuse Claims
The standard deadline to file a personal injury lawsuit in New York is three years from the injury date. However, shorter deadlines sometimes apply in nursing home abuse crises, and you don't want to risk losing your right to compensation. Speaking with an attorney right away can help you avoid issues with any statutes of limitations in your case.
How Our New York Nursing Home Sexual Abuse Lawyers Can Help
Sexually abusing vulnerable nursing home residents is a despicable act, and abusers must pay the price for their actions. Our nursing home abuse lawyers can help you and an abused family member find justice through the legal system. We can investigate the facility and identify the liable parties, gather the victim's medical records and other evidence to support a claim, file a lawsuit in the appropriate jurisdiction, and negotiate for a reasonable settlement on your behalf. If necessary, we will take your case to court to protect your rights and can take care of all the legal procedures involved in a trial.
The Harris, Keenan & Goldfarb team knows anyone who's suffered abuse in a nursing home deserves justice. Call us today or fill out our contact form to speak with one of our nursing home abuse attorneys.
Book an Appointment
"*" indicates required fields