New York Swimming Pool Accident Lawyers
Swimming is a fun recreational activity many New Yorkers enjoy, particularly during the warmer months. Many New Yorkers visit public pools, hotels, resorts, water parks, and country clubs to swim for exercise or leisure. And some New Yorkers also have private pools at their homes.  
While swimming pools can be a great source of pleasure, they can also be hazardous. Many risks are associated with using or owning a swimming pool, and property owners must abide by state regulations to prevent pool accidents.
If you have been injured in a swimming pool accident, you could be entitled to compensation for your injuries and losses.

Through a premises liability claim against the property owner, you could recover compensation for medical costs, lost income, non-financial losses, and more. If you lost a loved one due to a drowning accident in a swimming pool, you could bring a wrongful death lawsuit against the negligent property owner.
Contact the New York swimming pool accident attorneys of Harris Keenan & Goldfarb to discuss your options for recovering compensation. We offer a consultation to all our prospective clients so that you can understand your legal rights and the likely outcome of your case. Call 800-724-6529 today.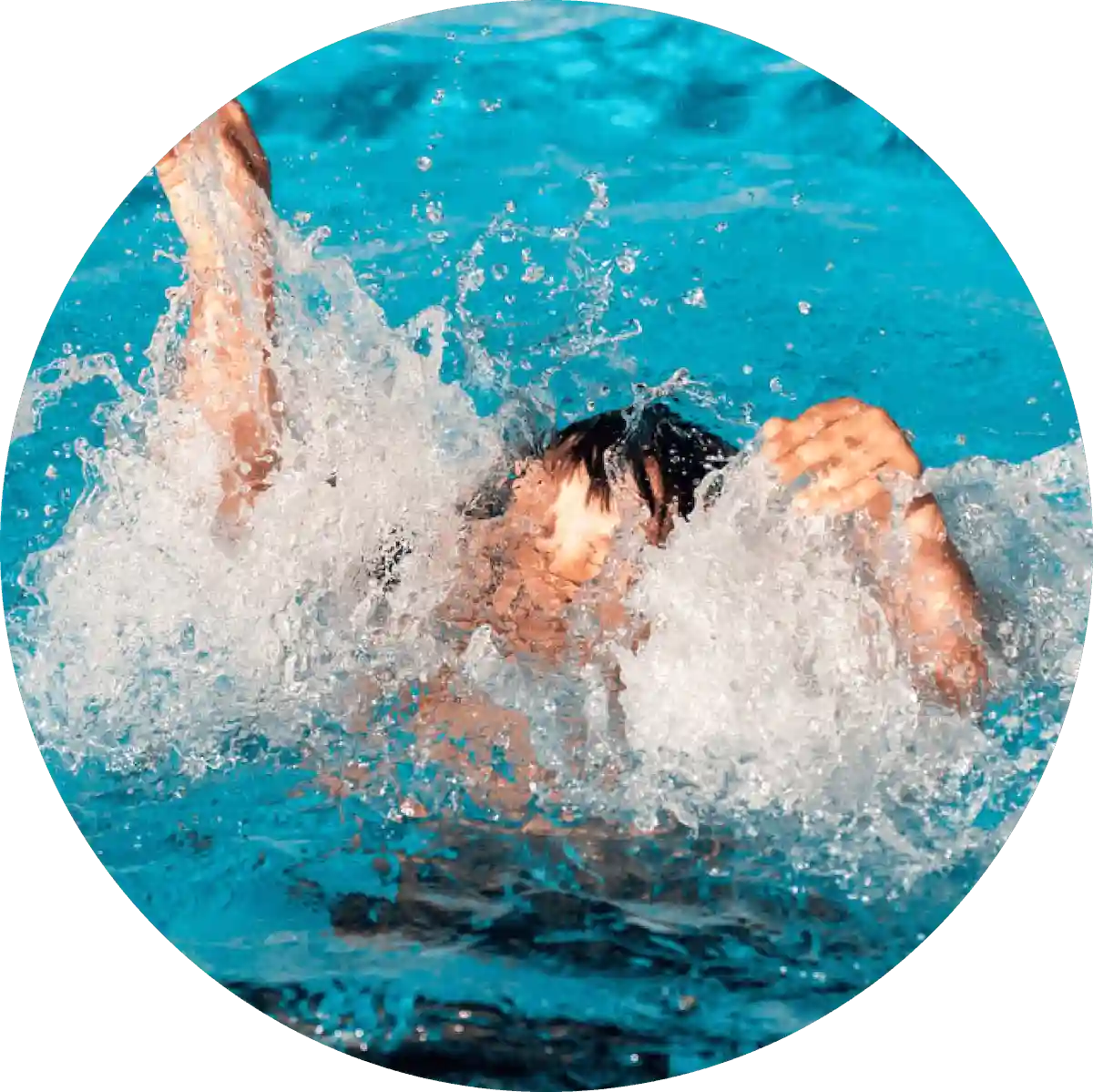 Why Choose Harris Keenan & Goldfarb?
Whether you are pursuing a personal injury claim after being harmed in a swimming pool accident or a wrongful death lawsuit on behalf of a family member who was killed in a drowning accident, you can significantly increase your chances of recovering full and fair compensation by hiring an attorney to handle your case.
At Harris Keenan & Goldfarb, our trial attorneys have extensive experience helping victims of swimming pool accidents seek the financial relief they need to cover their injury-related expenses and rebuild their lives. Since our founding in 1996, our firm has helped numerous previous clients secure multi-million-dollar verdicts in personal injury and wrongful death cases. You can review some of our success stories here. 
Attorneys you can count on
Our attorneys have the resources to handle every aspect of your claim and guide you through the legal process, from your initial consultation to the resolution of your case. Our proven track record of success, strong ethics, and compassion have earned us the respect of New York's legal community, including our competitors. 
If you have been injured in a swimming pool accident, our attorneys will provide you with competent legal advice, fiercely protect your rights, and aggressively fight your case in court if necessary.
Swimming Pool Accident Statistics
According to the Centers for Disease Control (CDC), drowning, apart from birth defects, is the most common cause of death for children ages one to four. And for children aged one to 14, drowning is the second most common cause of unintentional fatalities, with auto accidents being the leading cause. 
According to Stop Drowning Now (SDN), about 3,500 to 4,000 people perish in drowning accidents yearly in the United States, which averages out to about ten drownings per day. They note that 23 percent of child drownings occur at family gatherings near a pool. 
Swimming pool accidents don't only affect children. Adults and teens are at risk as well. According to the National Safety Council (NSC), 353 people between the ages of 5 and 24 drowned in 2017. According to the World Health Organization (WHO), drowning is the world's third most common cause of unintentional injury deaths. In addition to children, people with increased access to water and men are the most prone to drowning. 
Causes of Swimming Pool Accidents
While swimming pool accidents can sometimes be the fault of the swimmer, often, a property owner's negligence or carelessness leads to accidents in and around a pool. Some common property hazards that lead to pool accidents include: 
These are just a few potential dangers that could lead to a swimming pool accident. Most pool accidents are preventable if the property owner ensures that the property is safe and well-maintained.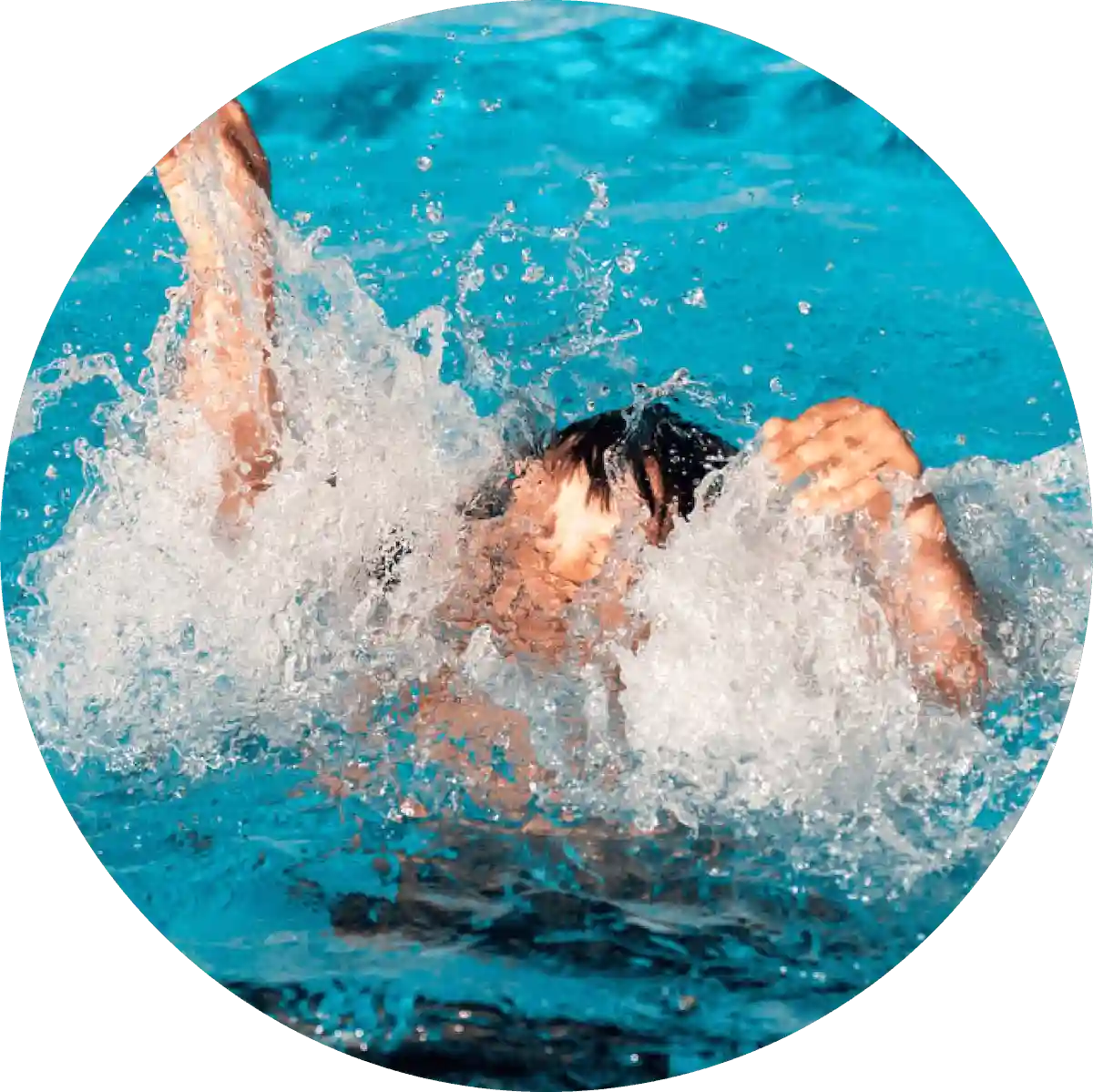 Types of Accidents That Occur In & Around Swimming Pools
As is the case with many other recreational activities, there are risks associated with swimming. Some of the most common types of accidents that occur in and around swimming pools include:
Seek medical attention
If you suffer injuries in or near a swimming pool, you should immediately seek medical attention. Even if you don't believe your injuries are all that serious, it's still important to get checked out. You could suffer complications later on, or your injuries could be worse than you originally thought. Keep all bills and medical records related to your treatment; these documents can be evidence in your insurance claim. 
For insurance purposes, we recommend being seen by a doctor within 72 hours of the accident. If you wait to be seen by a doctor and later try to file a claim against the property owner, their insurance company might allege that your injuries stemmed from a separate accident and deny liability. 
Who Is Liable for a Swimming Pool Accident?
In New York, premises liability laws dictate that property owners are required to prevent visitors to their property from being harmed by eliminating potential hazards that could lead to an accident. If a property owner fails to eliminate a potential danger and a visitor is injured, the injured person can hold the property owner liable for negligence. 
Whether the accident occurred at a private or public pool, a thorough, independent investigation will be needed to determine the exact cause and whether the property owner can be held responsible.
To bring a successful case against the property owner, you will need to demonstrate the following: 
Depending on the circumstances of your case and where the injury occurred, the liable party could be a property manager, a landlord, a company, a residential homeowner, or even a government entity. 
Some pool accidents are not caused by a property owner's negligence but by a defective part. If a faulty swimming pool component, such as a dangerous drain or filter, led to the accident, the manufacturer of the defective part could be liable for your damages. 
Timeline in a Swimming Pool Accident Case
The length of your case will depend on many variables, including the time it takes to gather evidence and investigate the accident, the insurance company's willingness to offer a fair amount, and the property owner's willingness to accept liability. 
The basic steps in a swimming pool accident case include: 
If you are successful at trial, the judge or jury will return a verdict in your favor and will determine the amount of compensation that you are owed. 
Compensation for Swimming Pool Accidents
Depending on the specific circumstances of your case, you might be able to recover financial relief for: 
Many personal injury claims settle before they ever reach the trial stage, but some go on to be litigated in court if the property owner refuses to accept liability or their insurance company refuses to negotiate in good faith.
If you lost a loved one due to a swimming pool accident caused by negligence, you could pursue damages through a wrongful death lawsuit. If successful, you and your family could obtain compensation for: 
Every case is unique, and the amount of compensation you will likely be entitled to will depend on various factors, including the severity of your injuries. A seasoned New York swimming pool accident lawyer can help you determine the total value of your economic and non-economic losses. Once you have an assessment, you (or your attorney) can begin negotiating with the property owner's insurance company.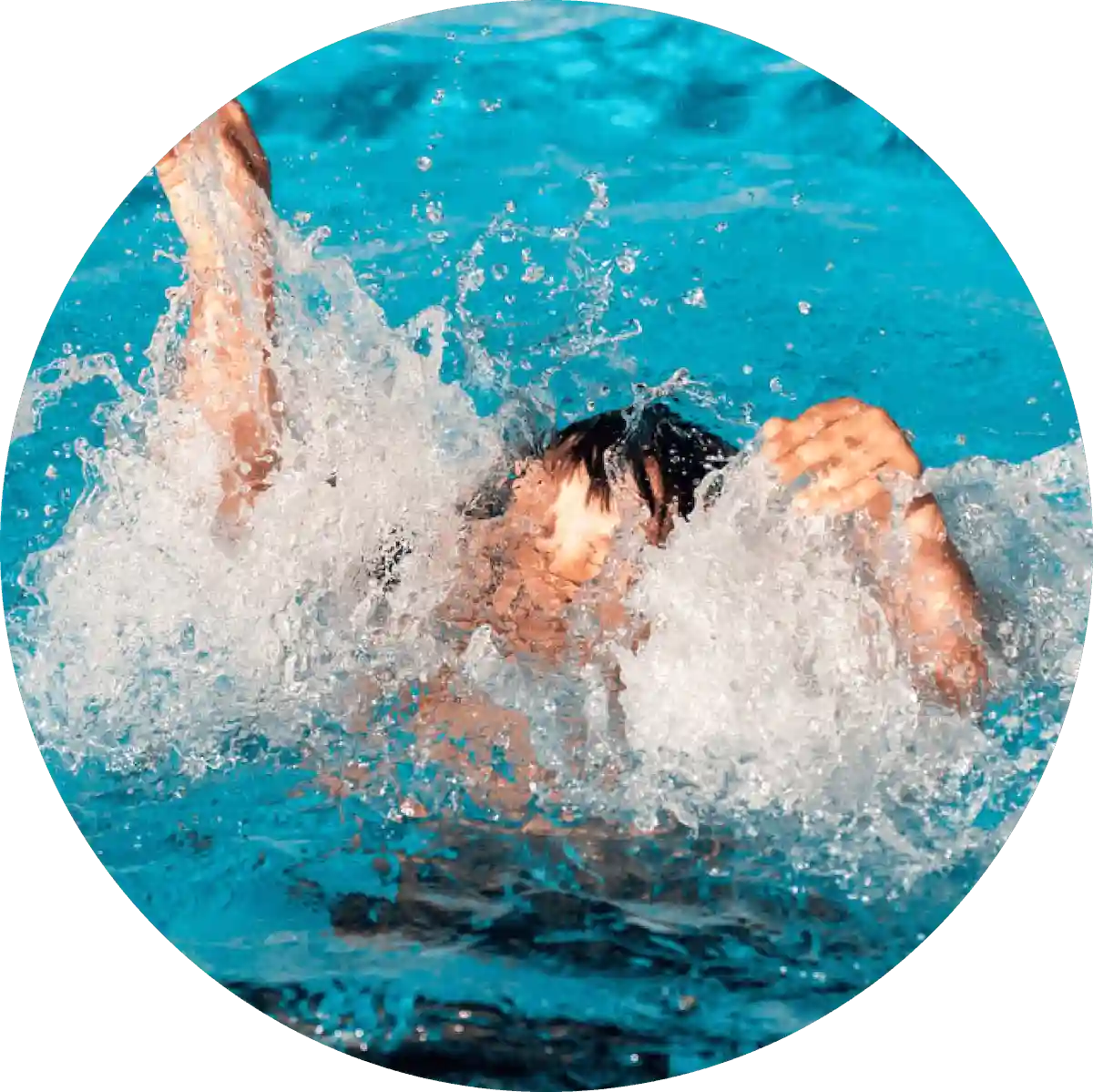 Statute of Limitations in a Swimming Pool Accident Case
New York's statute of limitations allows a three-year period to file a personal injury lawsuit in New York. This means that, in general, you have three years from the date of your accident to initiate legal action against the property owner whose negligence caused your injuries. 
New York courts take the statute of limitations very seriously. If you do not file a lawsuit against the at-fault party within the allotted time frame, you will most likely lose your right to pursue compensation through the courts. Once the statute of limitations period passes, you could also lose bargaining power with the insurance company because you can no longer threaten to sue.
Contact an attorney as soon as possible
That's why contacting an attorney as soon as possible after a swimming pool accident is so important. Investigating the accident takes time and gathering the necessary evidence to build your case. Note that your case doesn't have to be resolved within the statute of limitations. You must take the first step by filing a Complaint against the defendant. 
Contact a New York Swimming Pool Accident Lawyer Today
If you were seriously injured in a swimming pool accident on someone else's property, you are likely facing steep medical bills, and if you can't work while you are being treated, your source of income could be cut off, as well. You should not have to sink into debt because of an accident that you did not cause. 
The New York swimming pool accident attorneys at Harris Keenan & Goldfarb have the resources to independently investigate the accident that caused your injuries, build a strong claim on your behalf, negotiate with the insurance adjuster, and take your case to trial if necessary. 
If you lost a loved one in a swimming pool accident, we could fight tirelessly to help you and your family recover the compensation you deserve through a wrongful death lawsuit. Contact Harris Keenan & Goldfarb today at 800-724-6529 for a consultation or complete the intake form on our website, and one of our staff will contact you.
Book an Appointment
"*" indicates required fields