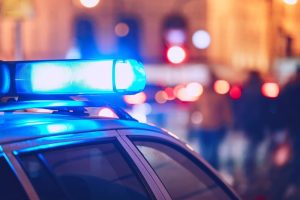 Emergency vehicles play a crucial role in ensuring the safety of people in New York. Police officers, firefighters, and paramedics use them to respond to critical emergencies that could otherwise result in preventable deaths. However, because these vehicles operate in situations where time is of the essence, those who drive them are at heightened risk of making mistakes – and when they do, innocent people can get hurt.
If you or someone you loved was injured in an emergency vehicle accident in New York, the team with Harris Keenan & Goldfarb is ready to help. We know how complex these cases can be and understand the specific laws that make them unique, including those concerning filing and notice deadlines. Let us help you pursue the money you need for your medical bills, property damage, lost wages, and more.
Contact Harris Keenan & Goldfarb today for a consultation with an emergency vehicle accident lawyer in New York.
What Are Emergency Vehicle Accidents?
Emergency vehicle accidents are collisions involving vehicles that are responding to an emergency. New York specifically defines them as any of the following:
Ambulances and emergency ambulance services vehicles
Police vehicles
Fire vehicles
Civil emergency vehicles
Environmental response vehicles
Sanitation patrol vehicles
Hazardous materials vehicles
Ordinance disposal vehicles
Emergency vehicle accidents can occur in different ways, including collisions with other vehicles, pedestrians, or stationary objects. 
These accidents can result in a range of injuries, including:
Broken bones
Lacerations
Soft-tissue damage
Internal bleeding and organ damage
Head injuries/traumatic brain injuries (TBIs)
Spinal cord injuries
Who Can Be Liable for Emergency Vehicle Accidents?
Several different parties can be liable – that is, legally responsible – for an accident involving an emergency vehicle, such as:
The driver of the emergency vehicle, if they were driving recklessly, negligently, or in violation of traffic laws
The employer of the driver, if the driver is a direct employee or if they failed to provide adequate training or supervision to the driver
The city department that controls the vehicle, such as NYPD or NYFD
Other drivers or road users, if their negligence contributed to the accident
The legal standards that apply to each party can vary, and this can have a significant impact on the outcome of a personal injury claim. For example, emergency vehicle drivers are generally allowed to speed and violate normal right-of-way laws in the service of responding to an emergency, but they must still exercise due care to avoid collisions. The immunity protections that apply to emergency vehicle drivers under certain circumstances can complicate the legal landscape and require the expertise of an experienced personal injury lawyer.
What Should You Do if You're Injured in an Emergency Vehicle Accident?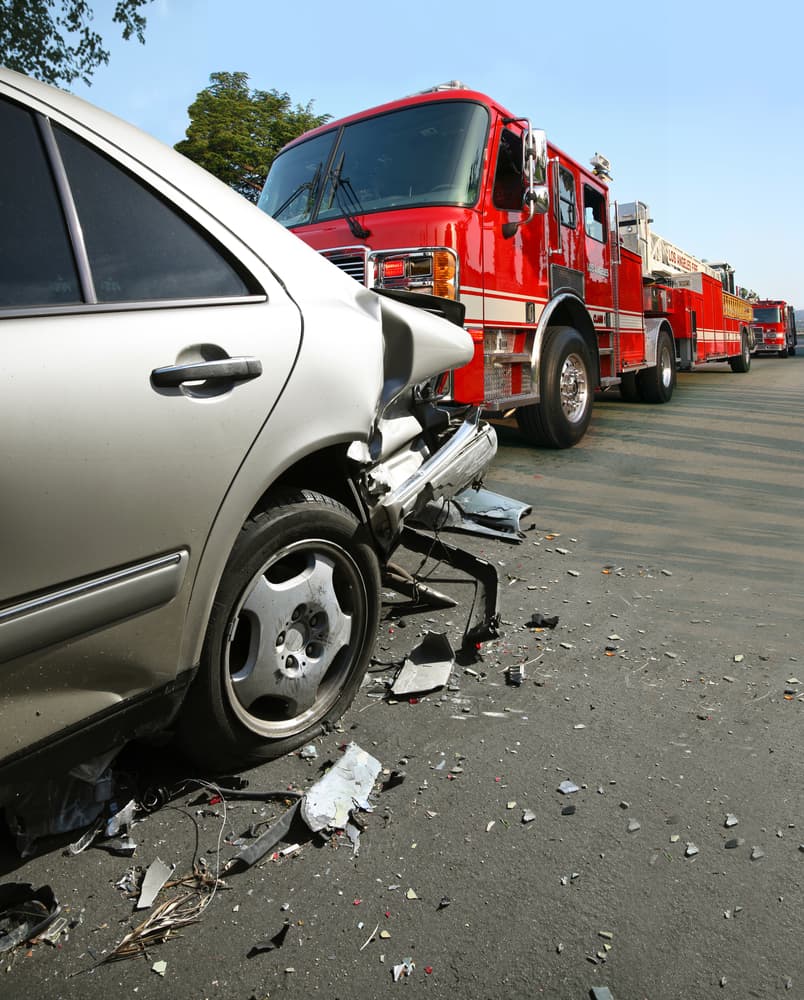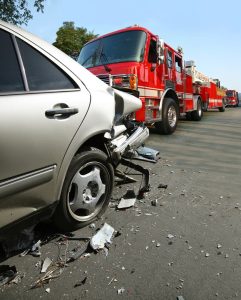 A traffic accident can be overwhelming, and it can be difficult to know what to do in the aftermath of such an event. If you're involved in an emergency vehicle accident, here are some steps to take to protect your health and your legal rights:
Contact the police – Assuming the vehicle that hit you was not a police cruiser, contact the police department. The responding officer will document the accident scene and create an official report, which can be important evidence in any subsequent legal proceedings. Provide the officer with accurate information and get a copy of the report. You can contact them and request changes if anything is inaccurate.
Gather evidence – If you are able, take photos of the accident scene, the vehicles involved, and any visible injuries. Collect contact information from witnesses, including their names and phone numbers. This information can be crucial in proving your case.
Seek medical attention – Your health should be your top priority after an emergency vehicle accident. Emergency responders should treat you at the scene or transport you to a medical facility. However, if they do not, you should still get an evaluation from a doctor to ensure that you don't have any hidden injuries that could worsen over time.
Speak with a personal injury lawyer – Contact a personal injury lawyer as soon as possible after the accident to protect your legal rights and increase your chances of recovering compensation. A personal injury lawyer can investigate the incident, file your claims within the tight deadlines provided by the law, and pursue your case while you focus on your health.
How Can a Personal Injury Lawyer Help With an Emergency Vehicle Accident Claim?
If you've been hurt in an emergency vehicle accident, a personal injury lawyer can be a valuable ally as you seek justice. They can help you with your emergency vehicle accident claim by:
Conducting a thorough investigation – A personal injury lawyer will investigate the accident to determine fault and gather evidence to support your case. This can involve reviewing police reports, medical records, and witness statements, as well as working with outside experts.
Filing your claim with the city – If a city employee operated the vehicle that hit you, you have just 90 days to give notice to the Office of the Comptroller. Your attorney can manage this tight deadline and provide the city with the information to evaluate your claim.
Negotiating with liable parties and insurance companies – The city or the liable party's insurance company may try to pressure you into accepting a lowball settlement that doesn't adequately cover your losses. A personal injury lawyer will fight back and demand the compensation you deserve.
Representing you in court – If you cannot reach a settlement, a personal injury lawyer can represent you in court and argue your case before a judge or jury. A skilled lawyer can use their experience and knowledge of the law to argue effectively on your behalf.
Hurt in an Accident with an Emergency Vehicle? Then Contact a Lawyer Today
At Harris Keenan & Goldfarb, our mission is to deliver the best financial results possible for injured New Yorkers like you. We've recovered more than $500 million on their behalf in settlements and verdicts and are ready to work on your case today. Contact us today for a consultation with an emergency vehicle accident lawyer in New York.
Book an Appointment
"*" indicates required fields