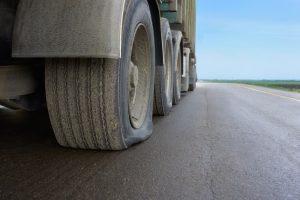 New York has about 2.2 million renter-occupied housing units – more than twice the number of owner-occupied units. That means plenty of people are dragging their possessions from one place to another at any given time. Thus, there are a lot of moving trucks. Furthermore, many of these movers opt to drive the truck themselves, and even those who spring for professional moving services may not be hiring truly professional drivers. No wonder there are hundreds of moving truck accidents across the five boroughs every month!
You may deserve compensation if others' negligence caused your truck accident. Getting compensation might be tough due to questions about liability or no-fault insurance laws. Hire an experienced truck accident lawyer instead of handling it yourself. Turn to Harris Keenan & Goldfarb.
We aim to deliver the best financial results possible for injured New Yorkers. Our attorneys have won over $500 million in compensation to date.
Contact us for a free consultation with a moving truck accident lawyer. Call 800-PAIN-LAW.
Causes of Moving Truck Accidents
Some of the most common causes of moving truck accidents in New York include the following:
Driver error
Many people driving moving trucks are just regular people without training in a large vehicle. As such, they're just as prone as anyone to making mistakes behind the wheel. Except when they do, the consequences can be catastrophic.
Overloading or improperly loading the truck
Despite state and federal regulations, amateur movers often overload or incorrectly load the truck. As such, it might tip over or handle poorly in operation.
Mechanical failure
Moving trucks undergo a lot of wear and tear. Mechanical failure often happens when companies neglect maintenance to maximize profits. Poorly-maintained vehicles are more prone to dangerous component failures, as are those that were not manufactured properly in the first place.
Bad weather
Bad weather can contribute to accidents during tight, moving deadlines. Otherwise, preventable accidents are often partly caused by wet pavement, poor visibility, or icy conditions.
Poor road conditions
New York isn't known for the good quality of its roads. Potholes, missing signage, faded lane markings, and other hazardous road conditions can all contribute to crashes, especially when an amateur is behind the wheel.
Other drivers
Even when moving truck drivers take all necessary precautions, they can still fall victim to the carelessness and recklessness of other road users.
Common Moving Truck Injuries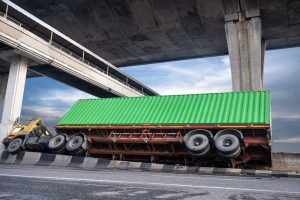 Amateurs often drive heavy, hard-to-handle moving trucks.  That's a combination that can easily lead to serious injuries like:
Whiplash
Lacerations
Traumatic Brain Injuries (TBIs)
Broken bones/fractures
Internal bleeding and organ damage
Traumatic amputations
Compensation for a Moving Truck Accident
The compensation you could receive for a moving truck accident depends on the extent of your injuries and the other harm you suffered. Seek immediate medical help and consult an attorney after a moving truck accident; it is essential to protecting yourself and your rights.
Generally speaking, you could recover money for the following losses:
Medical bills
Lost income
Property damage
Pain and suffering
Lowered quality of life
To determine the value of your compensation claim, an attorney will review the specifics of your case and assess your losses.
How Can a Lawyer Help with My Moving Truck Accident Claim?
Were you in a moving truck accident in New York? You need legal representation on your side. A good lawyer can help you by:
Investigating the accident – An experienced lawyer can independently investigate the accident and gather evidence to support your claim. This may include reviewing police reports, interviewing witnesses, and consulting with experts.
Dealing with insurance companies – Insurance companies often rush to settle claims for less than they are worth. A lawyer can negotiate with them, fight back against their hardball tactics, and demand they give you the money you deserve.
Representing you in court – A lawyer can represent you in court if insurance offers aren't fair.
Providing legal guidance – Legal processes are complex and require professional guidance. It's easy to feel overwhelmed, confused, and even scared. A lawyer can ease your concerns while serving as your seasoned guide. They can answer any questions about your case and reassure you about your prospects.
How the Statute of Limitations Affects Moving Truck Accident Claims
You have three years from the day of the accident to file a truck accident lawsuit in New York. Missing the three-year deadline means you will likely be unable to pursue legal action and obtain compensation for your injuries and losses.
It is important to note that the statute of limitations may differ in certain cases, such as when the accident involves a government entity. In these cases, the time frame for filing a lawsuit may be shorter or longer, depending on the specific circumstances. An experienced attorney can tell you more.
Need Help? Contact a Moving Truck Accident Lawyer in New York
Hurt in a moving truck accident in New York? Then turn to Harris Keenan & Goldfarb, the firm that's secured more than $500 million for injured New Yorkers like you. We offer free consultations and work without charging an upfront fee, so there's no risk in contacting us and speaking with a truck accident lawyer in New York about your case.
Book an Appointment
"*" indicates required fields