New York Elevator Accident 
Lawyers 
In New York, the sky is the limit. Space in the city is limited, so when growth or expansion needs to happen, the only way to go is up. When you live or work in buildings that reach the clouds, there is only one comfortable way to get to the top: an elevator. New York City is home to at least 84,000 elevators.
New York is very much a vertical city. When you live and work in a vertical city, elevators make life easier and more efficient. Elevators are technically one of the most used forms of transportation in New York. In the Big Apple, you may never need to drive a car or even hail a taxi. However, chances are, at some point in your day, you are going to need to use an elevator to get around. Unfortunately, elevator accidents are not uncommon. New York Commissioner Rick Chandler calls elevators one of the most important modes of transportation in the city. It is also one of the least understood.
Elevators are technical marvels, but just like cars, trucks, and other equipment, they can break down and end up causing serious, even fatal, accidents.
Elevator accidents are caused by negligence
In many cases, elevator accidents are the unfortunate result of negligence. You may be entitled to compensation if you are injured in an elevator accident. To find out if you can seek financial recovery for your injuries, talk to one of the premier attorneys of Harris Keenan & Goldfarb.
At Harris Keenan & Goldfarb, our legal team can review the circumstances of your accident and advise you on the best path forward. We want to see you compensated for your injuries and will work relentlessly to help you achieve a favorable outcome. To book a confidential appointment with one of our skilled New York elevator accident attorneys, call our office at 800-724-6529.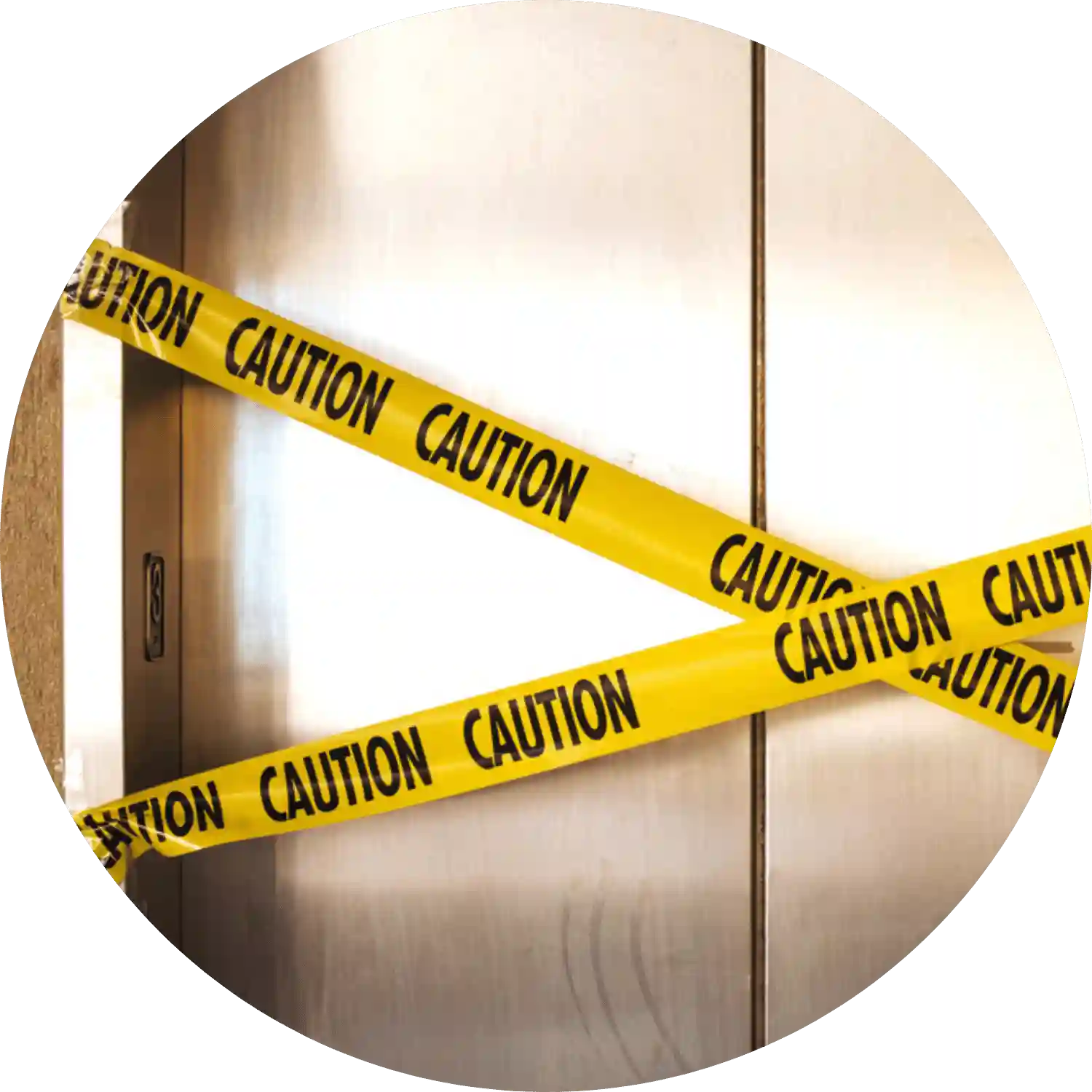 Why Choose Harris Keenan & Goldfarb to Handle My Case?
There may be a lot of elevators in the city, but there are a lot of attorneys as well. Choosing one to represent you after a significant accident can be challenging. How do you know who to trust?
Harris Keenan & Goldfarb was founded in 1996 by a team interested in building a reputation upheld by excellence and ethics. Over the years, we have aggressively fought to protect the rights of New York accident victims and earn them the financial compensation they deserve. From start to finish, our main concern is helping you achieve a favorable outcome that will properly compensate you for the hardships brought on by another person's negligent actions.
$500 Million Won
We have worked hard to build a solid reputation among our clients. We have secured $500 million in verdicts and settlements and don't plan on stopping anytime soon. If you are looking for an aggressive yet compassionate attorney to manage your legal situation, look no further than Harris Keenan & Goldfarb.
New York has a complicated history with elevators. Some form of the device has been used in the city for over 160 years. New York City comprises only 305 square miles but is home to more than eight million people. Architects quickly realized that if New York were to grow, it would have to grow upward. Modern building techniques and iron frames allowed the city to expand. However, getting people, furniture, and equipment to these new heights presented a unique challenge. Enter the elevator.
Early elevators 
Early elevators were generally rope and pulley devices. In the 1830s, steam-powered lifts grew popular but were still deemed unsafe for passengers. At the time, elevators were only used for equipment. In 1852, Elisha Otis designed a safety device system that prevented elevator cabs from plummeting in the event of an elevator failure. By 1857, the first passenger elevator debuted in a department store on Broadway.
Over time, skyscrapers continued to grow, and the modern elevator continued to evolve. Today, more than 84,000 elevators are in use in New York City. That's more than can be found in any other city in North America. These devices include traditional passenger elevators, dumbwaiters, freight, private, and escalators.
New York City Elevator Requirements 
Elevators are sophisticated mechanical equipment that needs regular maintenance to maintain good working conditions. For accessibility reasons, New York requires elevators to be installed in all buildings with more than five stories. Factors like the height of each floor, the number of floors, and the useable areas of each floor, help determine how many elevators a building will require.
The New York Department of Buildings requires New York City elevators to be tested and inspected twice every year. An in-depth elevator inspection and load test are conducted every five years. If a property fails to submit test reports, it may be penalized. The Department of Buildings can also issue violations to property owners when they fail to maintain elevators within their buildings. In 2017, the Department of Buildings issued 4,816 elevator-related violations.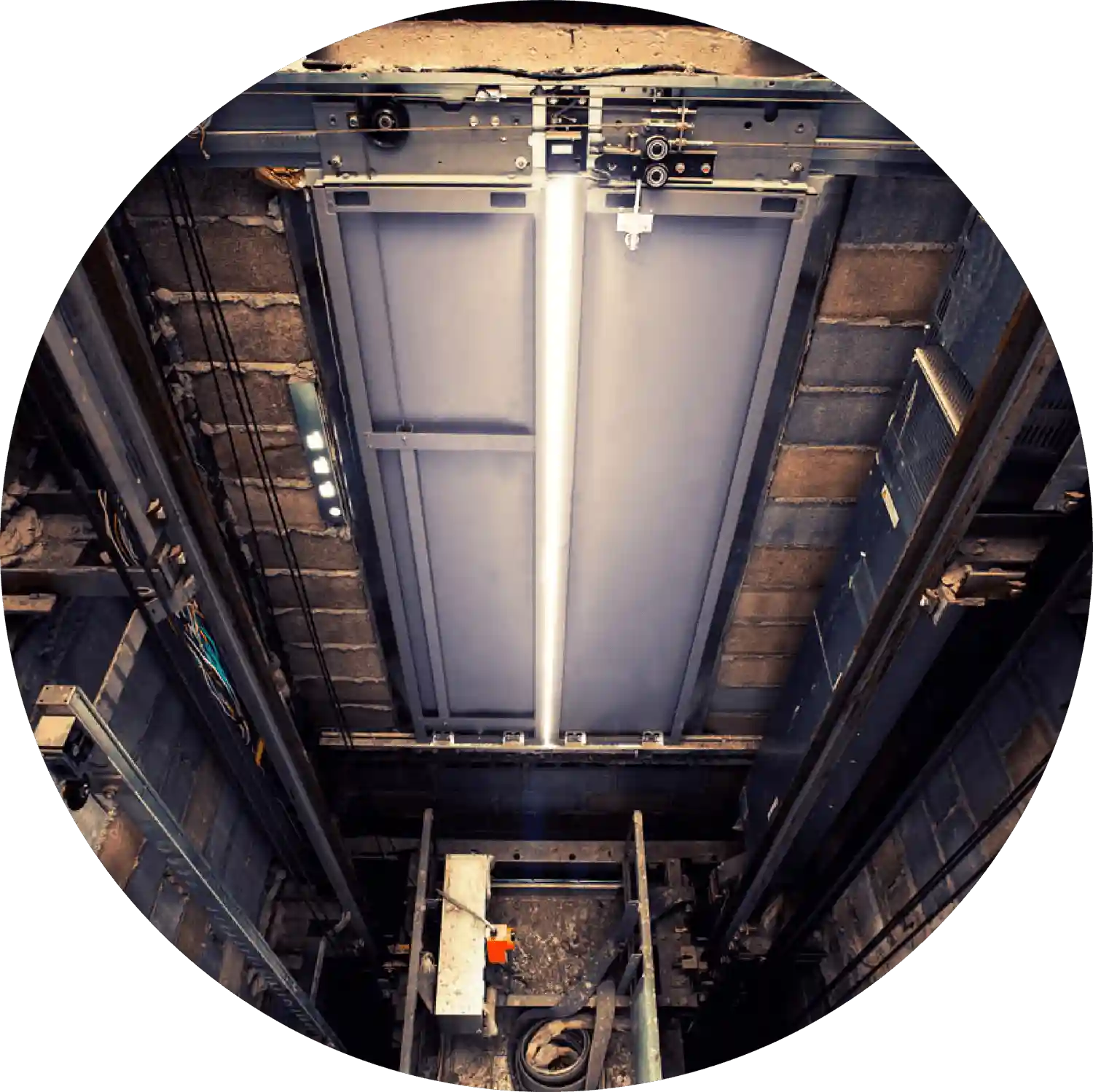 Common Forms of Elevator Accidents 
While they may seem simple, only moving up and down all day, elevators are complicated machinery. When even one element of an elevator is not functioning correctly, it can impact the entire device operating system. A poorly or improperly maintained elevator is a safety hazard that could potentially cost you your life.
Some of the most common forms of elevator accidents include:
Types of Injuries Involved in an Elevator Accident 
Elevator accidents can cause traumatic and disabling injuries and should not be taken lightly. A significant fall down an elevator shaft can be life-ending. You trust an elevator to get you from point A to point B, but these machines, like cars, require routine maintenance and inspection. When a property manager neglects elevator care, accidents are often the result.
Some of the injuries most often associated with elevator accidents include:
An elevator accident can leave you footing the bill for expensive medical care. If you've been injured in an elevator accident, talk to a skilled New York attorney about your potential case.
Who Can Be Held Responsible for an Elevator Accident?
If you are injured in a serious elevator accident, you may be asking yourself, who is responsible? The question can be complicated. Elevators are complex machines with a lot of moving parts. It can take a complete investigation into the cause of the accident to pinpoint who may be liable. In many cases, either the property owner or the manufacturer can be held responsible for compensating victims of elevator accidents.
Property owners responsibilities
Property owners have a responsibility to maintain their property. Maintaining their property includes keeping everything in good working condition and fixing or removing potential safety hazards. Elevators require regular and routine maintenance to keep them functioning safely and efficiently. Inspections must also be completed on time, according to the New York City Department of Buildings. If a property owner fails to address safety concerns or fix a malfunctioning elevator and an accident happens, they can potentially be held responsible for compensating injured victims.
Property owners may not be the only entities to blame for an accident. Manufacturers can also be liable for elevator accidents when they produce faulty or defective parts that fail. An attorney can help identify whether an accident was caused by a design flaw or a problem with the actual manufacturing process.
Parties that could potentially be held responsible for an elevator accident include:
Accident victims should remember that more than one person or entity could be responsible for an elevator accident. After an elevator accident, you need to contact a skilled New York accident attorney for help. An attorney can investigate the cause of the accident and identify who may be at fault. Your attorney will also be able to gather evidence to support your case and can negotiate for the maximum compensation possible.
Compensation for Elevator Accidents 
Elevator accidents can cause significant physical and emotional damage. You may find yourself out of work for a time and struggling to cope with mounting medical bills and make ends meet. Many elevator accident victims don't realize they may be entitled to compensation for their injuries and out-of-pocket expenses.
Accident victims are generally able to collect money for economic and non-economic losses. Economic losses are a victim's measurable losses due to the accident. Non-economic losses are more subjective. Non-economic compensation, or damages, are awarded to compensate for emotional distress or quality of life changes.
Following an elevator accident, you may be able to pursue compensation for the following:
Sometimes, you may be approached by an insurer who offers you a settlement. Never sign documents or accept an offer without talking to an attorney first. You may be signing away your legal rights while settling for less money than you deserve.
If you are involved in a significant elevator accident, talk to a New York elevator accident attorney about your legal rights. An attorney can assess your case's value and offer advice on which legal pathways may be suitable for recovering compensation in your situation.
Get in Touch with an Experienced New York Elevator Accident Attorney
Data suggests that the typical elevator passenger in New York makes four elevator trips per day. When a passenger is hurt in an elevator accident, it can shatter their sense of safety and security. It can also cause irreparable physical harm. Elevator accident victims deserve to be compensated for their injuries, and they deserve justice.
At Harris Keenan & Goldfarb, we have more than 82 years of combined legal experience. Our team uses this wealth of experience to provide outstanding legal representation to New York accident victims. We do everything possible to move your case forward quickly and seek favorable results. 
To book an appointment with one of our premier New York elevator accident attorneys, contact our office by calling 800-724-6529 today. You can also fill out our intake form and a member of our team will call you.
Book an Appointment
"*" indicates required fields