New York Medical Malpractice 
Lawyers
You may be entitled to compensation if you have been hurt in New York due to medical malpractice. When we receive care from a medical professional, we expect our health and wellness to improve. Unfortunately, this is not always the case. Medical errors affect approximately 1.2 million people in the United States each year.
We understand that this can be a frustrating and painful time. You may be facing a growing stack of medical bills. You may wonder how you will pay for them all, especially if you are currently out of work due to your injury.
When you choose Harris Keenan & Goldfarb, you can rest easy knowing that we will diligently work to obtain the compensation that is in your best interests. We have more than 82 years of combined experience representing people just like you. We know how to get results for our clients. Seeking justice for victims of injury is the reason we are here.
Call a medical malpractice attorney
Contact us today at 800-724-6529 to speak with a Harris Keenan & Goldfarb New York medical malpractice attorney about your case. No matter what happened, you owe it to yourself to understand your options. We can help you make the best decision for your future. This injury does not have to define your life going forward.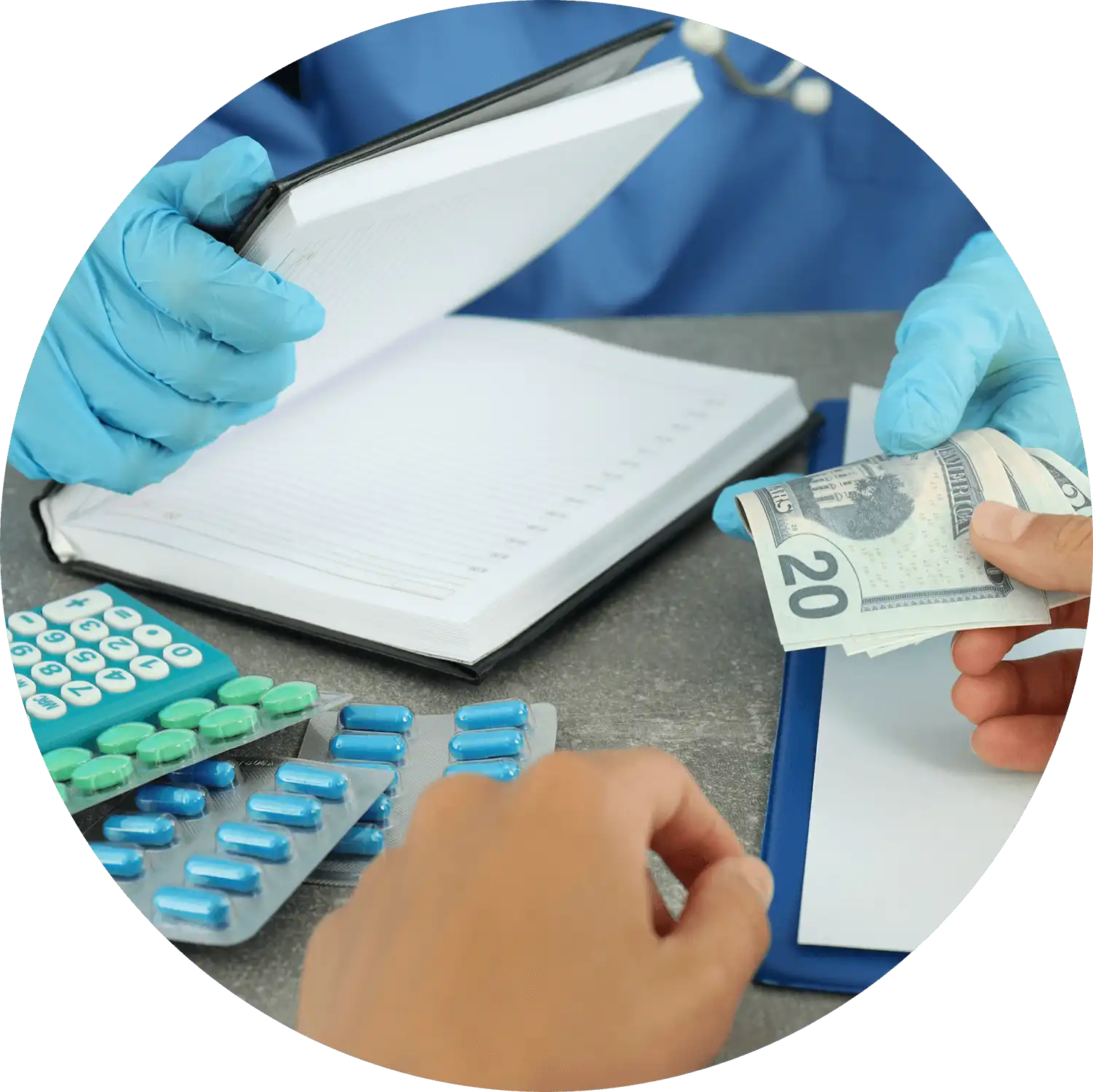 You Need an Experienced New York City Medical Malpractice Attorney
You trusted a doctor or medical professional to take care of you. Now you're left dealing with the aftermath of someone else's mistake due to no fault of your own. It's time to take control of your situation. You need someone to ensure you are taken care of this time.
Pursuing compensation for medical malpractice can be a complicated and lengthy process. Unfortunately, the deck is unfairly stacked against an individual in such a situation. The doctor, hospital, or medical provider instead has the upper hand. They will have a legal team ready to provide a strong defense. Their goal is to avoid liability for their clients. They have significant experience doing this and know how to use the system to their advantage.
You can't trust the insurance company
Insurance companies are notorious for offering settlements that are too low. They are hoping that an individual will accept the unfair offer. This often occurs because a non-lawyer doesn't know all the components of compensation to which they may be entitled. This means that the insurance company gets to keep the extra amount for themselves. Insurance companies are also known for using intimidation and misleading tactics to get an individual to accept an unfair offer.
You need an experienced medical malpractice lawyer to fight for you. Harris Keenan & Goldfarb can help level the playing field. We know how to face these legal teams and win. Our attorneys will handle all negotiations in your case. We recognize an unfair offer when we see it and reject all lowball offers. You can trust that we will pursue the maximum compensation for you.
Why Choose Harris Keenan & Goldfarb?
For more than 25 years, we have been fighting for justice for people like you. We have built our reputation on getting results for our clients. We know how to hold the party responsible for your injury accountable.
From the initial consultation, until your case is resolved, we are here to take care of you. We bring our values of excellence, compassion, and ethics to each case.
In building your case, we could:
We have a depth of experience in New York that we've built since opening our doors in 1996. We will stay in contact with you and keep you informed each step of the way. Our clients are our focus, and we gladly share our testimonials so you can see how past clients feel about us. The greatest compliment we can receive is when a client recommends us to their friends or family.  
A Track Record of Getting Results
If you have been hurt because of a medical professional's negligence, you need help now. You're probably already confused and frustrated because of your injuries, and handling your claim or lawsuit is just one more heavy burden. Deciding on an attorney can be one of the most important decisions you make during this time. 
You need a legal team that knows how to get results. You may be dealing with the effects of your injury for years to come. The costs you accumulate can be significant. These might include long-term medical treatment, physical therapy, and lost wages.
You must choose an experienced medical malpractice lawyer. One way you can be sure of this is to look at their demonstrated history of success. You need to be able to trust that they can go to battle for their clients and get compensation. 
We have helped many individuals just like you get the justice they deserve.
Some of our notable medical malpractice verdicts and settlements in New York City include:
While a medical malpractice case may be settled outside the courtroom, this does not always occur. Harris Keenan & Goldfarb will be ready to go to trial if a settlement can't be reached.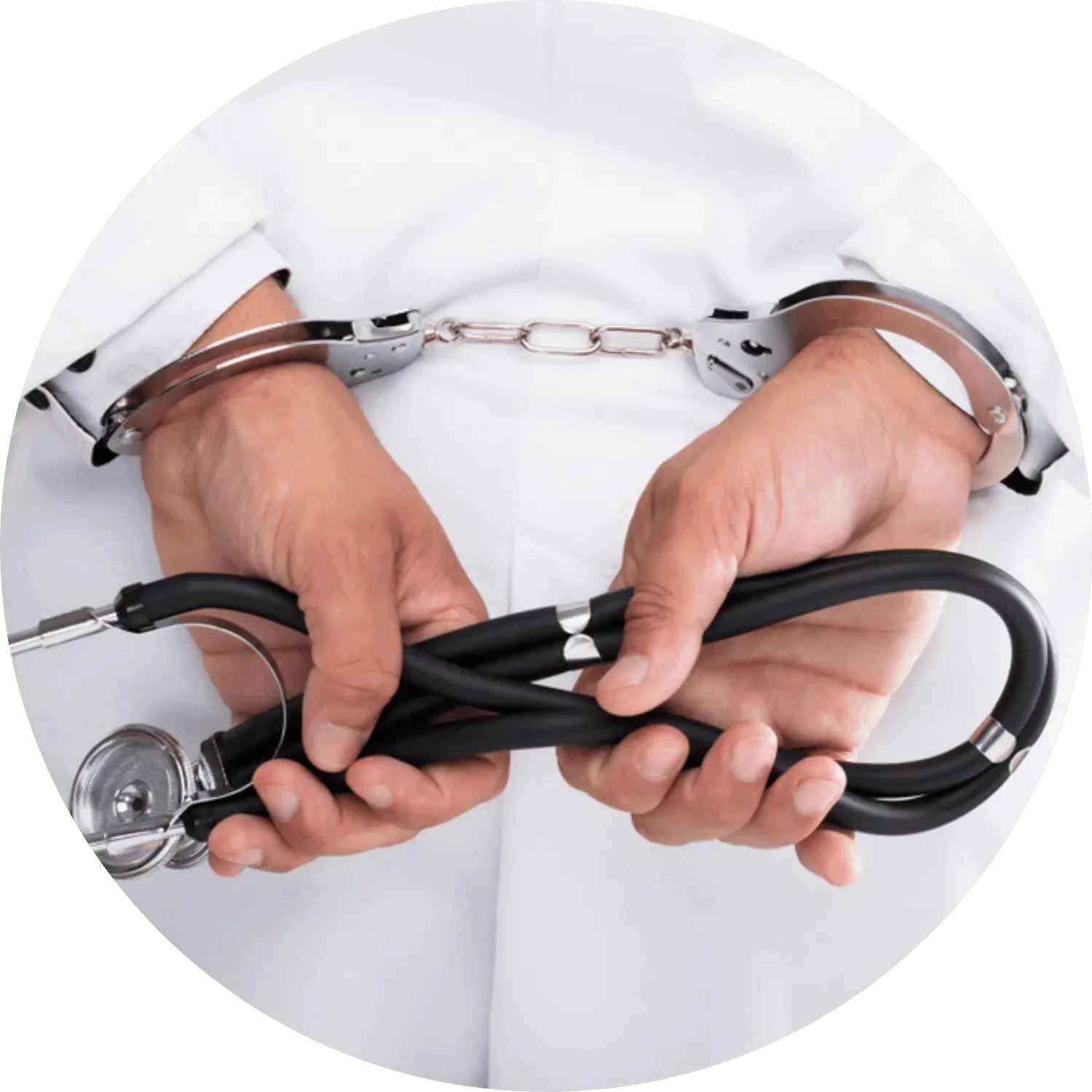 What Is Medical Malpractice?
The doctors, hospitals, and medical professionals who care for patients must provide medical services with a certain standard of care. When this does not happen, and the result is an injury or death, this is called medical malpractice. This means that the responsible party was negligent in their actions or failure to act, thereby causing the injury.
Medical malpractice may occur during the diagnosis of an injury or condition, medical treatment, or follow-up care. Determining the medical standard of care can vary from situation to situation. This can depend on factors such as the specific condition or illness, the patient's medical history, and age. Medical errors may cause more than 250,000 deaths each year in the United States.
Medical errors that are most common in the U.S. include: 
Types of Medical Malpractice Cases We Handle
Harris Keenan & Goldfarb is prepared to take on even the most complex and challenging medical malpractice injury cases. The types of cases we handle include:
If you have been injured due to a medical professional's negligence, you must speak with an attorney as soon as possible. Your injury may be one of these or another type of medical malpractice. We are ready to discuss your situation so you can make the best decision about how to proceed.
This type of medical error can be especially distressing and difficult to understand. It may be that a doctor has amputated a limb on the incorrect patient. It may also be that the doctor amputated the wrong limb. This can occur for various reasons, including errors in communication, misdiagnosis, delayed diagnosis, and treatment. In some cases, amputation may become the only viable option if treatment was delayed too long. The impacts of wrongful amputation can be devastating. These may include permanent disability, nerve pain, risk of infection, psychological issues, and decreased quality of life.
Labor and delivery can be a stressful experience even under normal conditions. The results can be devastating when a medical error causes a birth injury. There are many reasons why a birth injury may occur. It may be due to improper use of birthing tools, such as forceps or vacuum tools. It may result from undue delay in performing a Cesarean section delivery. It could also be due to hypoxia, which is when a baby's brain does not receive enough oxygen during birth. The effects of birth injury can last a lifetime. These may include impacts such as brain damage, organ damage, cerebral palsy, Erb's Palsy, or even death.
A computerized axial tomography scan is also called a "CAT scan" or often simply a "CT scan." A CT scan machine uses X-rays to create a three-dimensional image of the inside of the body. The patient is exposed to radiation during a CT scan. In some cases, the patient may be exposed to an amount of radiation that is too high. This can be due to an incorrectly calibrated scanner, various settings intended to perform automatic correction functions that fail, and even technician adjustments. Overexposure to radiation can significantly increase a patient's probability of developing cancer. Increased radiation exposure can also result in organ failure, genetic disorders, and tumors. In extreme cases, overexposure to radiation can lead to severe illness or even death.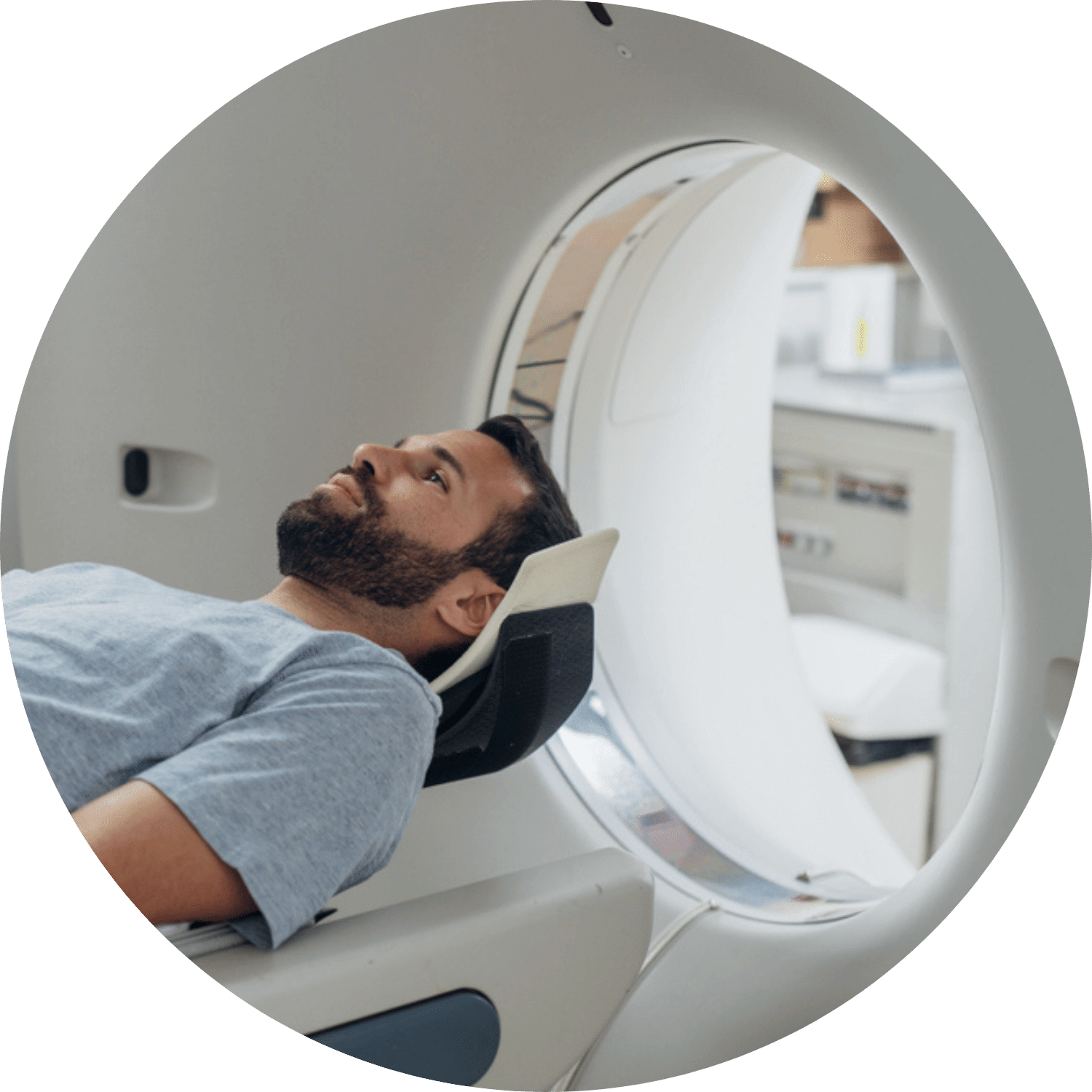 Frequently Asked Questions
Common questions that our clients have about their medical malpractice cases include:
After a serious injury, it can seem like there are more questions than answers. We will gladly answer any questions when you contact Harris Keenan & Goldfarb for your free consultation. Some of the questions we receive most frequently are:
There is a statute of limitations that provides the maximum amount of time that you have to file a claim. Generally, the statute of limitations for medical malpractice in New York gives you two and a half years from the date of the medical error to file suit. However, if the malpractice  occurred as part of a continuing course of treatment, a medical malpractice action may be filed within two and a half years (30 months) from the date of last treatment. There are exceptions:
If a foreign object is left in the person's body, the action may be commenced within one year from the date the object was discovered or should have been discovered, whichever is earlier.

Where the action is based upon an alleged failure to diagnose cancer or a malignant tumor, the action may be commenced within two years and six months of the later of either (1) when the person knows or should have known of the misdiagnosis, so long as the action is commenced no later than seven years after the misdiagnosis; or (2) the date of the last treatment where there is continuous treatment for such injury, illness or condition.
The best way to make sure your claim is filed in time is to contact Harris Keenan & Goldfarb today. We will make sure that all deadlines in your case are met as we build the strongest case possible for you. 
The timeline for pursuing and receiving compensation for medical malpractice in New York varies considerably from case to case. It may be a matter of months for more simple or straightforward cases. It may also be a matter of years in cases that are more complicated or less clear. 
There are also some other elements that can affect this timeline. One of these is the process of filing what is called a certificate of merit. As part of this, your attorney is required to consult with at least one licensed physician. Based on their assessment of the evidence, a determination must be made that there is a reasonable basis for medical malpractice. This process can add delay to the overall timeline.
Another potential cause of delay is the discovery process, which is a part of all medical malpractice lawsuits. This is when all the relevant evidence is requested and received from various parties. For medical malpractice, this can take a long time. There may be many involved parties. Your attorney may be requesting evidence from doctors, hospitals, medical experts, and other healthcare providers. Your legal team must analyze the extent of your injury, both for present day care and for any future medical care.
Whether a case is settled out of court or goes to trial can also impact the amount of time it takes to receive compensation. A settlement will generally take less time than going to trial. In cases where settlement negotiations are unsuccessful, Harris Keenan & Goldfarb will be ready to go to trial to fight for you.
When you contact our attorneys for your free consultation, we will be able to discuss the estimated timeline with you so that you know what to expect.
If you've been seriously hurt, you may have had a feeling that something wasn't quite right. It's possible that a doctor or other healthcare provider apologized to you along the way. You may still be wondering what actually caused the injury and who is responsible.
This varies from situation to situation and could include virtually any healthcare provider that has given you medical care. These may include the following:
Doctors
Nurses
Surgeons
Specialists, such as cardiologists and neurologists
Anesthesiologists
Radiologists
Pharmacists
Physician Assistants (PAs)
Emergency room staff
Hospitals and other medical facilities
Assisted living facilities
In some cases, there may be more than one liable party. Harris Keenan & Goldfarb will perform an investigation and analyze all the evidence to determine who is responsible. We will then fight to get you the compensation you deserve. 
We understand that you may have already incurred costs, such as medical invoices and lost income. We work on a contingency basis, which means that we only charge a fee if we get money for you. We don't get paid until you receive compensation. In the state of New York, contingent attorney fees for medical malpractice are capped at certain amounts. These are calculated as percentages of the compensation that we recover for you. You can rest easy knowing that you will not be charged any fees by us until we secure money in your case.
If you have been injured as a result of medical malpractice in New York, you might be entitled to receive financial compensation. You should not have to be responsible to pay for someone else's mistake. You need to discuss your situation with a lawyer as soon as possible.
Our medical malpractice attorneys are ready to speak with you. We can answer any questions you may have during a free consultation. We are here to serve you from both our New York City offices, one in Manhattan in the Financial District and the other in the Bronx.
Call us today at 800-724-6529 to discuss your case with a member of the Harris Keenan & Goldfarb legal team. You can also submit a contact form, and we will be in touch as soon as we are able. You do not have to face this alone. Let us put your mind at ease so you can focus on moving on with your life.
Book an Appointment
"*" indicates required fields