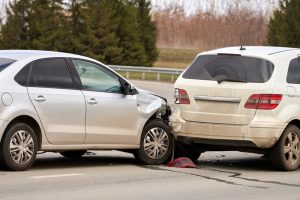 Rideshare services are a popular way to get around for New Yorkers and tourists alike. However, if you were injured in a Lyft accident, you should contact a lawyer specializing in Lyft accidents because you might be entitled to compensation for your injuries.
Seeking justice after a Lyft accident can be difficult because you are battling with a large corporation and insurance companies to receive compensation for your injuries. In a Lyft accident, you'll have to determine which of two insurance companies will be liable if the accident was caused by the Lyft driver – the Lyft driver's policy or Lyft's commercial insurance.
At Harris Keenan & Goldfarb, we understand how difficult it can be to deal with insurance companies after an accident. We help ease that burden by getting compensation for our clients, so you can focus on recovering from your injuries.
Contact us today by calling us at 800-724-6529 or reaching out to us online for a free case evaluation where you can learn more about your legal options.
Common Causes of Lyft Accidents in New York
Car accidents are commonplace in New York, and with the increasing use of Lyft, it's more likely that an accident may involve a Lyft vehicle. Common causes of Lyft accidents in New York include:
Fatigued driving
Distracted driving
Tailgating
Speeding
Unsafe lane changes
Failure to yield
If you were injured in an accident involving a Lyft vehicle that wasn't your fault, you might deserve compensation for your losses.
Who Is Liable for a Lyft Accident?
There are several entities and people that might be responsible for a Lyft accident.
If a third party causes an accident that injures you while you are riding in a Lyft vehicle, that third party would be at fault, and they would be liable. You could file a claim with their auto insurance policy for your injuries and losses.
If the Lyft driver caused the accident, depending upon their work status at the time, either the driver or Lyft could be responsible. Although Lyft drivers are classified as independent contractors, Lyft maintains an insurance policy that protects its drivers and those injured in accidents caused by their drivers in certain circumstances.
Driver Was Off Duty
Lyft will not be responsible for any injuries in an accident the Lyft driver caused if the driver was not logged into the Lyft app at the time of the accident. In this situation, you would need to seek compensation from the Lyft driver's insurance company or the Lyft driver. Lyft drivers who are licensed in New York are required to carry minimum car insurance liability coverage. In New York, the insurance limits are:
Property damage: $10,000 per accident
Bodily injury liability for one person: $25,000 for bodily injury and $50,000 for the death of a single person
Bodily injury liability per accident: $50,000 for bodily injury and $100,000 for the death of two or more people in an accident
If your losses exceed the driver's insurance limits, you will need to seek the excess compensation from them directly. An experienced attorney will do this by trying to negotiate a settlement agreement with the driver, and if that fails, they will recommend filing a personal injury lawsuit.
The Driver Was Logged on to the App and Waiting for a Ride Request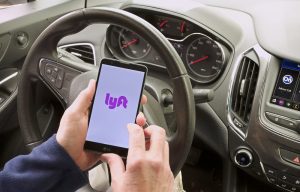 When a driver is logged into an app and waiting for a ride request, Lyft's limited insurance policy will cover losses stemming from an accident. However, Lyft's limited policy will be secondary to the driver's car insurance policy. Therefore, you must file an insurance claim with the driver's insurance and determine their policy limits before Lyft's policy kicks in.
If the Lyft driver's insurance policy does not cover all the losses resulting from the Lyft accident. Lyft's limited insurance policy for coverage when the app is on and the driver is waiting to receive a ride is as follows:
Bodily injury liability: $50,000 per person and $100,000 per accident
Property damage liability: $25,000 per accident
Lyft's limited insurance will cover accident-related costs not covered by the driver's policy up to Lyft's policy limits.
The Driver Was Logged on to the App and Accepted a Ride Request
Once a driver accepts a ride request through Lyft's app, Lyft's insurance policy kicks in. Lyft's $1 million insurance policy covers injuries that occur from the moment the driver is on the way to pick up the passenger until the passenger is dropped off at their location.
Available Compensation in Lyft Accidents
As with any car accident, Lyft accidents can be devastating and lead to extensive losses for injured parties. Compensation that may be sought after a Lyft accident includes money for:
Past and future medical expenses
Lost wages
Reduced earning capacity
Pain and suffering
Loss of enjoyment of life
Emotional distress
A car accident attorney from Harris Keenan & Goldfarb will review your case during a free case evaluation and give you an idea of how much compensation you may be entitled to.
How Long Do You Have to File a Lyft Accident Lawsuit?
When you are injured because of someone else's negligence, you may be entitled to seek compensation. However, New York's statute of limitations for a Lyft accident allows a three-year window. That means that if you file a lawsuit against the at-fault party, you must do so within three years of the date of the collision, or you risk being barred from recovering compensation in court.
You should contact an attorney as soon as possible after a Lyft accident because insurance companies have different requirements for filing claims. So, while you have three years in New York to file a personal injury lawsuit, you may be required to file an insurance claim much sooner.
Contact Us
If you have been involved in a Lyft accident, don't let an insurance company treat you unfairly, and try to minimize the severity of your injuries. Working with one of our New York car accident lawyers will help you maximize your compensation. The legal team at Harris Keenan & Goldfarb is ready to fight for your best interests – and we have a reputation for winning.
Call us today at 800-724-6529 or contact us online for a free case evaluation.
Book an Appointment
"*" indicates required fields