New York Brain Injury Lawyers
Though not always visible, a brain injury can have a devastating impact on a person's life. A serious brain injury can fundamentally and permanently alter how you live your life. It can cause physical disability, cognitive or memory impairments, or emotional and mental health issues. Making as full a recovery as possible from a brain injury can take months or even years.
When someone else's negligence or fault caused your brain injury, you should not have to bear the financial consequences. A New York personal injury lawyer from Harris Keenan & Goldfarb can help you demand accountability from those responsible for your injury.
Since 1996, the attorneys of Harris Keenan & Goldfarb have dedicated themselves to standing up for the rights of clients who have sustained life-altering injuries in an accident or due to another party's negligence. 
Our seasoned legal team knows what it takes to deal with negligent parties and insurance companies to get you the compensation you need for your accident-related expenses.
When you are going through the difficult process of recovering from a brain injury, you can expect our attorneys to treat you with the compassion and respect you deserve. Our attorneys will do whatever it takes to see that you obtain financial recovery and justice. When we go to the negotiating table or trial, we are prepared to fight for a maximum settlement or verdict for you.
If you have suffered a brain injury in an accident caused by someone else's negligence, reach out to Harris Keenan & Goldfarb for a free initial case review. A personal injury lawyer from our legal team can review your legal options for pursuing financial recovery from those responsible for your brain injury. Our firm represents clients in the Bronx, Brooklyn, and New York state and federal courts.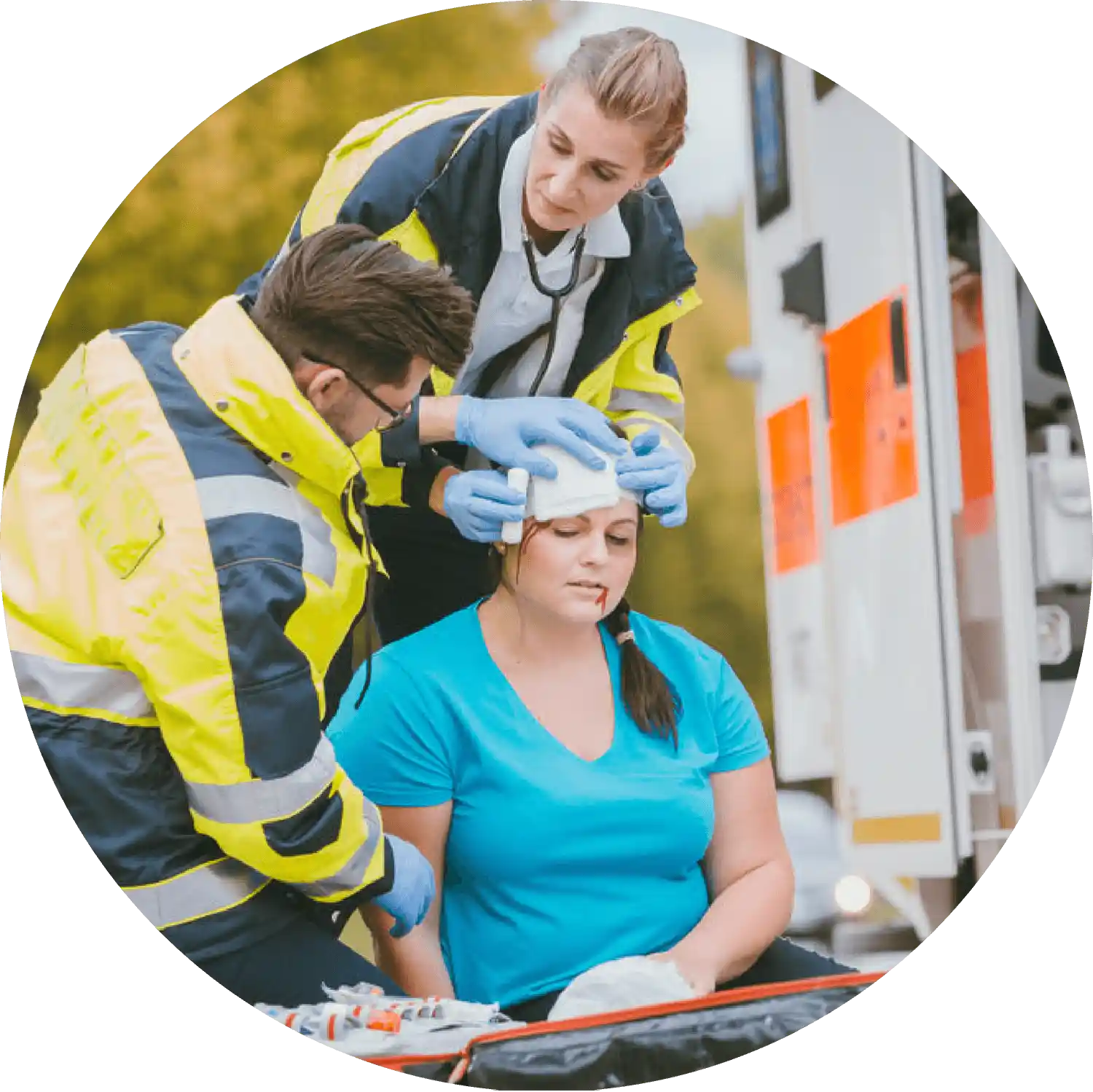 Why Choose Harris Keenan & Goldfarb after Sustaining a Brain Injury in an Accident?
If you have sustained a brain injury in an accident that was someone else's fault, you deserve to pursue a legal claim that can provide you with financial compensation. Experienced legal representation can give you the best chance at recovering maximum compensation for your medical expenses, lost income, and reduced quality of life. Choosing the right attorney or firm can make a difference in the outcome of your case. 
Our attorneys can provide you with the legal advocacy and service that you deserve because of:
Symptoms of Brain Injuries
The symptoms of a brain injury can vary, but the types of potential symptoms and their severity will usually depend on how serious the injury is. For example, mild brain injuries like concussions will cause less severe symptoms. These include headaches, nausea and vomiting, dizziness, fatigue or drowsiness. You may also experience blurred vision and ringing in the ears, sensitivity to light or sound, mild confusion or disorientation, brief loss of consciousness, and changes to sleeping patterns.
However, moderate to severe brain injuries can have more serious, potentially life-threatening symptoms, such as:
Recovering from a Brain Injury
Mild brain injuries normally only require rest and over-the-counter pain medication for headaches. Even so, someone who has been diagnosed with a mild brain injury should be monitored in the days following the injury for signs of persistent or worsening symptoms that may indicate a much more severe brain injury.
Moderate to severe brain injuries
However, moderate to severe brain injuries will require immediate medical attention. Emergency care will be focused on preventing further injury to the brain, head, or neck by stabilizing the area and ensuring sufficient blood and oxygen flow to the brain. Medications may be used to reduce swelling or prevent seizures, while surgery may be performed to repair damage and relieve pressure on the brain from fluid buildup or swelling. 
After a moderate or severe brain injury has stabilized, a patient may likely need rehabilitative services to relearn skills such as movement, reading/writing, or speaking, with the goal of enabling the patient to resume an independent and productive life. But brain injuries can leave individuals with long-term or permanent complications, such as: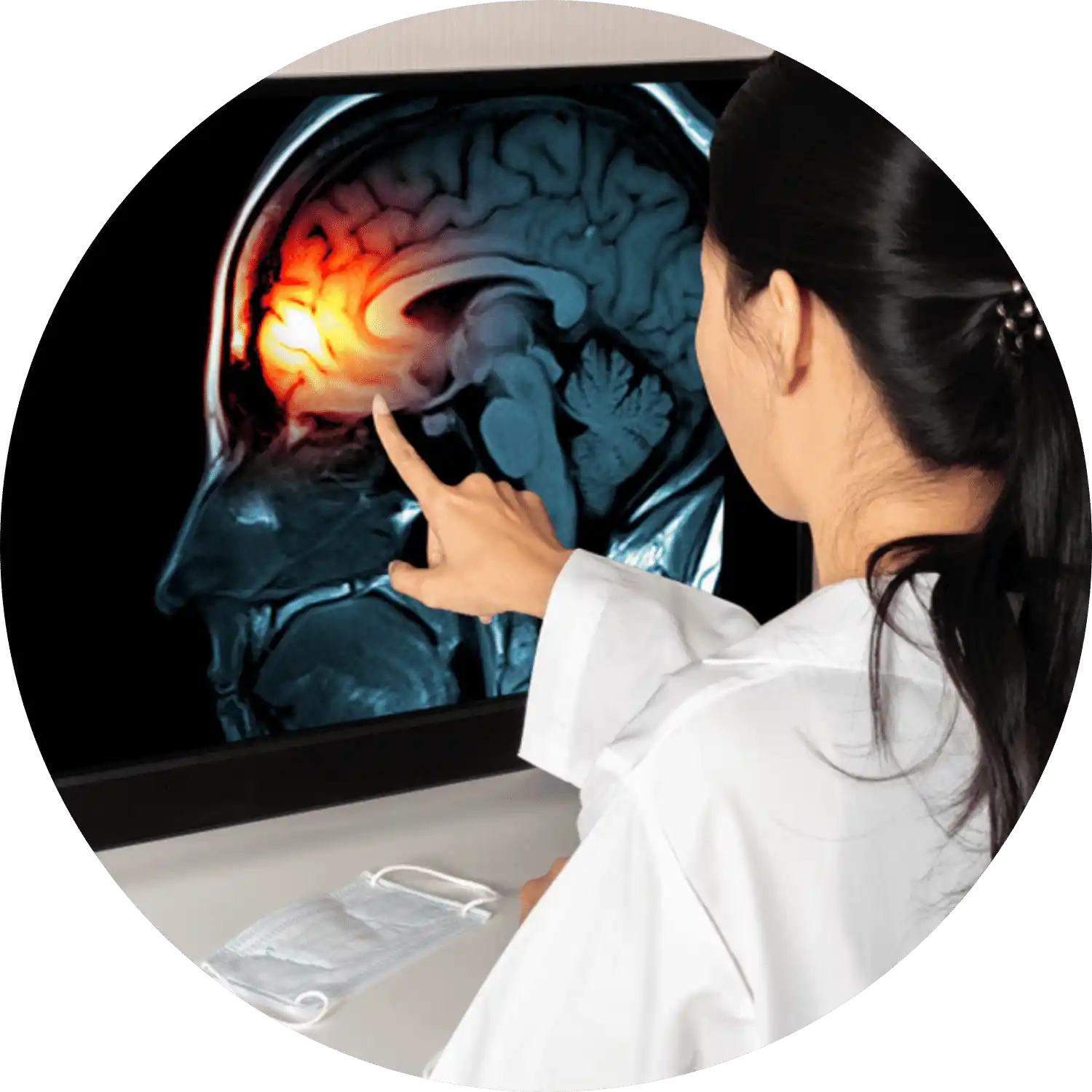 What Compensation Can You Receive for a Brain Injury Suffered in an Accident?
If you suffered a brain injury in an accident or because of somebody else's negligence, you deserve to seek compensation for ongoing and future expenses and needs that you may have. A personal injury lawyer from Harris Keenan & Goldfarb will work diligently to get you financial recovery for:
Accidents That Can Cause Brain Injuries
The personal injury lawyers of Harris Keenan & Goldfarb can help you get the financial resources you need to recover from a serious brain injury that you may have suffered because of:
In addition, brain injuries can result from events involving medical malpractice, nursing home abuse, or police brutality.
How a Lawyer Can Help You Pursue a
Claim for Compensation
If you have suffered a life-altering brain injury, a personal injury attorney from Harris Keenan & Goldfarb can advocate to recover compensation from those at fault for causing your injury. Let our firm handle all the details of preparing and pursuing your legal case, including:
Frequently Asked Questions
Some of the questions that our clients have about brain injury claims include:
Contact Us for Help When an Accident That Wasn't Your Fault Caused Your Brain Injury
A brain injury can have long-lasting impacts on your life. Don't wait to get started with your legal case. Call Harris Keenan & Goldfarb at 800-724-6529 today for a no-obligation consultation. You can speak with a New York brain injury lawyer about how our firm can provide the experienced, compassionate guidance you need as you pursue financial recovery and justice from those at fault for your brain injury. You can also fill out our intake form and a member of our team will call you.
Book an Appointment
"*" indicates required fields