New York Police Brutality Lawyers
Everyone has seen shocking videos of police brutality and misconduct on TV over the past few years. Arguments over the underlying causes and possible corrections will continue for many years. For those who have suffered from police brutality or excessive force, a remedy is needed now. Regardless of the justification or excuse for police misconduct, police use of excessive force is never appropriate.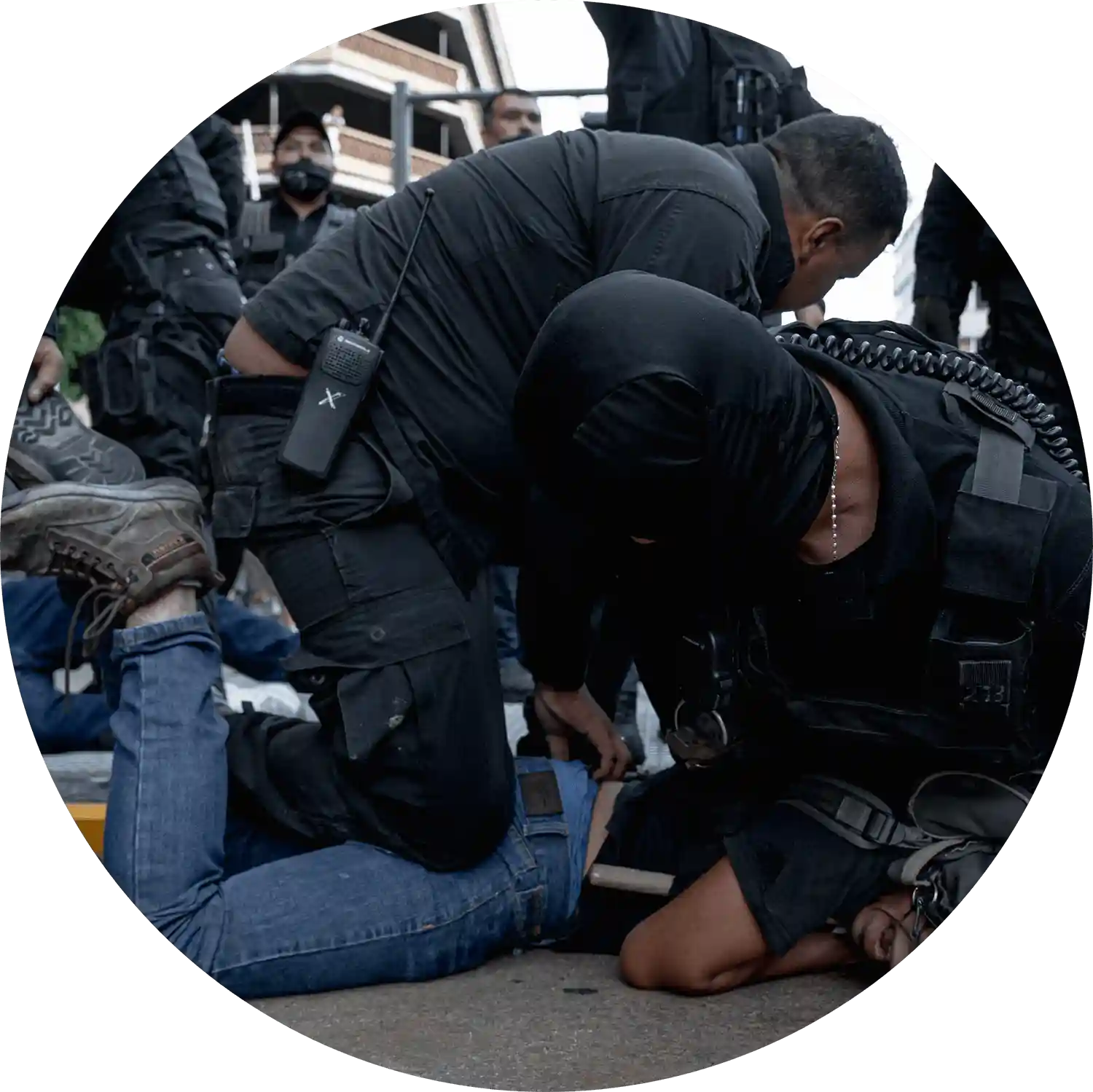 Police Brutality Under the Law
Police misconduct can slip under the public's radar because police officers can use reasonable force when dealing with suspects. They are allowed to escalate their use of force if the suspect escalates, up to lethal force if necessary. The current NYPD use of force policy describes how that agency allows officers to use force and the standards that should be used to assess a situation.
This does not mean that each officer will always adhere to the policy. The standard of review in a police disciplinary case is "objectively reasonable," meaning that any officer in a similar situation would have done the same thing. Because nobody wants to be arrested, some force is inevitable when a suspect is taken into custody.
That does not excuse any excessive behavior on the part of police officers.
This is just the tip of the iceberg regarding police misconduct. Victims should remember that any incident may not be "police brutality" unless the conduct was especially egregious. If a suspect were drunk and fought with police, a few bruises would not indicate brutality. However, if the suspect suffered more extensive injuries or if the officer had a history of similar actions against handcuffed suspects, brutality would be easier to prove.
Abuse of Authority and Civil Rights Violations
Police officers are granted wide latitude to carry out their duties. Society grants them this authority so that criminals can be arrested and the rest of us can be safe. If a police officer or department takes advantage of this trust, it is called "abuse of authority." It can be misconduct, but it may also be a civil rights violation.
Abuse of authority may be difficult for the average person to prove because the abuse is often known or condoned by the police administration. A federal law, 42 U.S.C. 1983, provides citizens with recourse if an officer violates their rights under color of authority.
Besides the personal injuries suffered above, other abuse of authority violations can include:
Something should be said of police handling of mentally ill or disabled individuals.
 Shouting, screaming, or abusing anyone is heinous enough, but there are instances of officers berating and abusing individuals who are unable to comprehend what is being demanded of them. Shouting at a hearing-impaired individual is useless. Belittling or taunting someone who is mentally disabled is not only cruel but is also a gross violation of authority.
Officers and defenders sometimes attempt to explain that they are not given sufficient training to deal with mentally ill or disabled subjects, but this does not excuse excessive force being used against them.
Have You Been a Victim of Police Brutality?
If you believe you have been the victim of police misconduct, you need to act quickly. Time is not on your side. Before you can bring legal action against a police officer or agency, you or your attorney must submit a Notice of Claim. This notice must be filed within 90 days of the injury. If you miss this deadline, you may lose all rights to sue for your injury.
If you believe you or a loved one have been the victim of police brutality or misconduct, you should contact an attorney whose practice focuses on this type of injury right away. An attorney will review the case and file the Notice of Claim so that your case can proceed. Even if you later decide not to pursue the case, the Notice of Claim needs to be filed.
Our legal team will carry out an investigation of your claim, locate witnesses, and consolidate the information into a cohesive case. If your civil rights have been violated, we may recommend you file a federal 1983 suit. A federal lawsuit has different requirements than a state or local case, and our attorneys can bring your case before the proper court.
Contact Harris Keenan & Goldfarb at 800-724-6529 as soon as you believe you have been a victim of police misconduct or complete the intake form on our website, and one of our legal staff will reach out to you. We want to be sure you receive fair compensation and justice for your case. Call us today for help.
Book an Appointment
"*" indicates required fields