New York Wrongful Amputation Lawyers
The trauma of losing a limb is a heavy burden to bear. The pain can be even harder to comprehend if your loss results from a wrongful amputation. It's normal to feel overwhelmed and uncertain about the future. It may be hard to see the way forward. But remember that you have rights – we're here to uphold them.
Our New York medical malpractice attorneys at Harris, Keenand & Goldfarb have significant experience with wrongful amputation cases. We know the challenges you face, from steep medical bills to the psychological impact of your trauma. More importantly, we understand the importance of holding those responsible for your loss accountable. We can help you navigate this complex legal terrain and seek compensation that may help ease the financial pressures of such a dramatic life change. Call 800-724-6529 today or complete our contact form for a complimentary consultation.
What Is a Wrongful Amputation?
A wrongful amputation is unjustified limb removal. Typically that happens due to negligence or medical malpractice. The circumstances can vary significantly. But the pain and suffering associated with such an event remain consistent.
When a wrongful amputation occurs, the injury not only affects your physical abilities. It can also leave deep psychological scars. The emotional impact – getting odd looks from passers-by, adjusting to new ways of doing things, and struggling with body image issues – can be just as debilitating as physical loss.
Knowing what wrongful amputation entails is crucial for understanding your rights and potential legal avenues. If you lost a limb due to the negligence or misconduct of a healthcare professional, you have the right to compensation. Our firm is here to ensure you receive the justice you deserve.
How Do Wrongful Amputations Happen?
Wrongful amputations can happen in several ways. Each is due to some form of negligence or mistake in the medical process. Here are a few common scenarios:
Misdiagnosis: A healthcare provider may incorrectly diagnose a condition that they believe requires amputation when a less drastic treatment could have been sufficient. This might occur due to misinterpretation of tests or symptoms. Or it can happen when one patient's records are confused with another's.
Mistaken Identity: In hectic hospital environments, patient mix-ups are at risk. A person could wrongfully lose a limb because they were mistaken for another patient who required the surgery.
Surgical Errors: These are mistakes made during the surgery itself, such as operating on the wrong limb.
Inadequate Postoperative Care: Complications may arise if a patient isn't given appropriate follow-up care after surgery. That could result in the need for amputation. The healthcare provider may be liable for a patient's injury in such cases.
Who's Liable for a Wrongful Amputation?
Determining liability in a wrongful amputation case is critical to your legal claim. The liable party is often a medical professional who made a grave error or oversight. But hospitals or medical institutions can also be liable for their employee's conduct. This is especially true if the facility failed to ensure proper protocols and safety measures. Likewise, a diagnostic lab could be liable if a test was mishandled or results were misinterpreted, leading to unnecessary amputation.
However, proving medical malpractice is no small task. It requires demonstrating that the medical professional or institution failed to meet the "medical standard of care." The medical standard of care refers to the level and type of care that a reasonably competent and skilled healthcare professional with a similar background and in the same medical community would have provided under the circumstances that led to the alleged malpractice.
For example, if other competent doctors wouldn't have recommended amputation given the same circumstances, this could indicate a breach in the standard of care. Similarly, if the standard procedure calls for double-checking a patient's identity before surgery and this wasn't done, it could also be a breach.
Compensation for a Wrongful Amputation
A wrongful amputation can profoundly impact your life, leading to significant financial burdens. You may have the right to various forms of compensation, known as damages, to help offset these costs and ease your path toward recovery. Here are the primary types of damages that you might recover in a wrongful amputation claim:
Medical Expenses: This can cover costs associated with the wrongful amputation itself. It would also cover any future medical needs related to the amputation, such as prosthetics, rehabilitation, and physical therapy.
Lost Wages: If you've had to miss work or your capacity to earn a living has suffered due to your injury, you could recover compensation for your lost wages. This also includes reduced earning capacity if you cannot return to your previous job or profession.
Pain and Suffering: This is compensation for the physical pain and emotional distress you've experienced due to the wrongful amputation. The loss of a limb is a deeply traumatic event that can lead to emotional hardships such as depression, anxiety, and loss of enjoyment of life.
Loss of Consortium: If your wrongful amputation has adversely affected your relationship with your spouse or family, you might be entitled to these damages.
The specific compensation you might receive will depend on the circumstances of your case. These include the severity of your injury and its impact on your life. To best understand and protect your rights, seek the guidance of an experienced legal team who can fight for the maximum compensation you deserve.
Deadline to File a NY Wrongful Amputation Lawsuit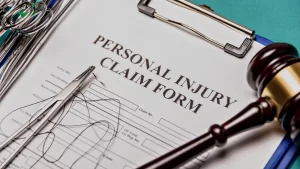 The usual deadline to file a personal injury lawsuit in New York is three years from your injury date. However, there are exceptions to this rule for some instances, especially if you did not immediately realize that your doctor made a mistake when they amputated your limb. No matter how much time has passed since your amputation, talk to a lawyer immediately to preserve your right to compensation.
Our New York Wrongful Amputation Attorneys Are Ready to Fight
While no compensation can truly compensate for your loss, a personal injury lawsuit can provide financial relief and a sense of justice. A dedicated attorney can help you navigate the complexities of a medical malpractice claim, hold the responsible parties accountable, and advocate for your rights to compensation. Our firm is committed to supporting you during this challenging time, lending our expertise to your cause, and empowering you to seek the justice you deserve. Call 800-724-6529 today or reach out online for a complimentary case evaluation.