New York Helicopter Crash 
Lawyers
In 2019, Uber announced a new feature where people could book a helicopter ride for a few hundred dollars to reach Kennedy Airport. The Uber Helicopter service is advertised for use in lower Manhattan and parts of Brooklyn.
This same service has been available for years through Blade. However, air traffic will increase significantly if the Uber service takes off. In 2018, were 50,000 flights recorded over Manhattan, and the skies are only expected to become more crowded.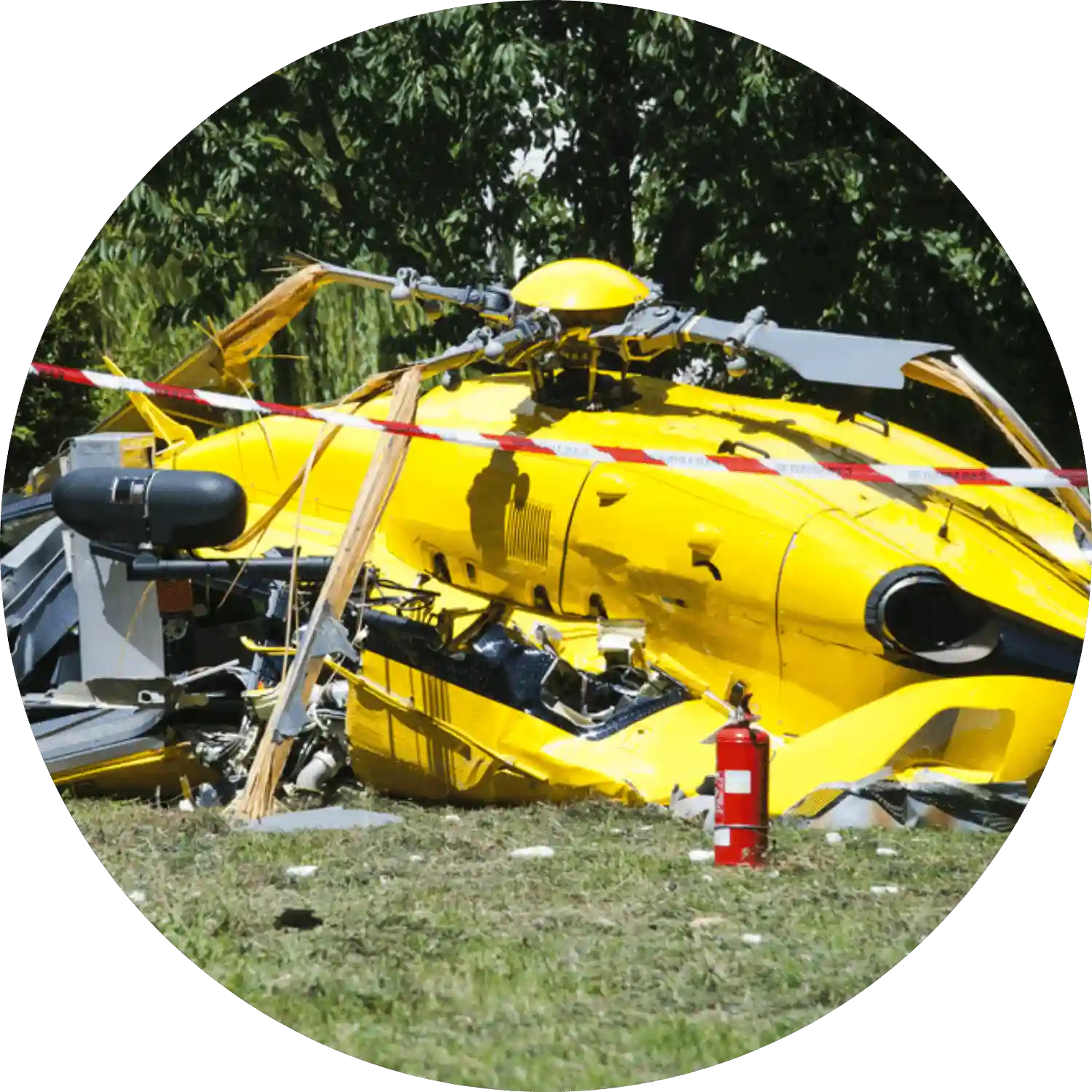 Helicopter Pilots Must Follow Strict Regulations
Over the past few years, helicopter crashes have become more common. According to data released by the U.S. Helicopter Safety Team, fatal helicopter accidents per 100,000 flight hours increased from 2016 to 2018. 
The number of fatalities also rose. According to the report, the rise may be partly due to more "non-essential low-altitude operations." These low-flying helicopters suddenly encounter obstacles, such as power lines or buildings.
The Federal Aviation Administration regulates helicopter use. In 2014, they imposed stricter requirements on helicopter pilots. This was partly prompted by 12 air ambulance crashes that year that killed 29 crew members and patients. 
Under these regulations, a helicopter operator must fulfill several criteria. These include undergoing additional training and using additional safety equipment. Helicopter operators must also equip the aircraft with flight data monitoring systems and comply with stricter flight regulations. 
The regulations for air ambulances are meant to protect passengers and reduce the risk of a collision. However, some helicopter tour companies have avoided safety regulations by exploiting a loophole in the law. 
This came to light in 2018 when a helicopter operator declared the flight an aerial photography flight, exempting it from the commercial rules. After the aircraft lost power and landed in the East River, all five passengers drowned because they couldn't unfasten their seat restraints. The restraint system had not been approved for safety.
What Are the Common Causes of Helicopter Crashes?
Helicopter accidents can happen for many reasons. One of the more common causes is pilot error. Distracted or fatigued pilots can easily make a mistake that causes a crash. 
Fatigue can cause a pilot to make significant errors during takeoff or landing. This is especially dangerous during turbulence. The Federal Aviation Administration (FAA) uses the pilot error category to cover many mistakes. The pilot can make these, or it can occur due to communication problems with the pilot. For example, an air traffic controller may give inaccurate information about a landing site, or the pilot may have inaccurate information about poor weather.
Mechanical failure is another common problem that can cause a helicopter crash. This may be triggered by faulty repair or maintenance. The failure can also be caused by inclement weather that causes a part to operate incorrectly. Dangerous weather conditions and design flaws are common causes of helicopter crashes.
Who Investigates a Helicopter Crash?
After a helicopter accident, the NTSB investigates the crash site. The FAA may also investigate the accident. This happens when it's believed the accident violated FAA regulations. No matter who investigates the crash, having a law firm with experience in helicopter crashes by your side is crucial to represent your interests. 
The legal team of Harris Keenan & Goldfarb has resources available to investigate your accident. Accident victims and their families need an experienced and skilled litigator in their corner.
Who Is Responsible for a Helicopter Accident?
More than one entity can be held liable for a helicopter crash. For example, an air traffic controller error may contribute to pilot error or poor maintenance can result in a crash. The FAA may also be held responsible since it is tasked with monitoring aircraft while they are in flight. The FAA might be partially liable if they were not properly monitoring or communicating. 
An experienced legal team will ask the necessary questions to determine every party liable for a helicopter crash. This is important because if multiple parties are at fault for the crash, it's more likely that you'll receive full compensation for your losses. 
While the FAA and NTSB will investigate the crash, an independent investigation is crucial to your legal claim. It is recommended that families consult with the experienced New York helicopter crash personal injury team from Harris Keenan & Goldfarb as soon as possible so we can examine the unique details of their case.
Call Harris Keenan & Goldfarb Today for Help After a New York Helicopter Accident
The experienced legal team at Harris Keenan & Goldfarb are aggressive negotiators and skilled litigators. Our team works tirelessly to resolve your case successfully, and we promise to explore every legal avenue open to you. We communicate with our clients consistently and work together with them as partners. We'll make sure that you are not in this alone.
We believe you should spend your energy caring for your family and leave the negotiation and litigation to us. Call our office today at 800-724-6529 to schedule your confidential case evaluation. You will meet with an experienced attorney who will review your case, answer your questions, and advise you on your next best steps.
Book an Appointment
"*" indicates required fields