New York City Sexual Abuse Lawyers
If you or a loved one have suffered sexual abuse, you may be entitled to receive compensation. You need to speak with a New York sexual abuse lawyer immediately. We understand that this is an excruciating time. The attorneys at Harris Keenan & Goldfarb know how to hold sexual abusers accountable. You should not suffer because of this tragedy for the rest of your life.
Sexual abuse is often not reported to authorities for a variety of reasons. A victim may feel intimidated, threatened, shamed, or wonder if they somehow caused the abuse to happen. It can be difficult to estimate the number of sexual abuse victims accurately. 
Sexual abuse statistics
The New York City Alliance Against Sexual Assault estimates that each year, approximately 50,000 women may be victims of rape in New York City.
The majority of sexual assault victims are female. Sadly, the Rape, Abuse & Incest National Network (RAINN) estimates that one out of every six American women is the victim of rape in her lifetime.
Harris Keenan & Goldfarb has been fighting for justice for vulnerable individuals since we opened our doors in 1996. We have a depth of experience in New York law that we've built across our decades in business. We know how to get results.
Call us for a confidential consultation
Call us today at 800-724-6529 to speak with a Harris Keenan & Goldfarb legal team member. Our compassionate sexual abuse lawyers are ready to speak with you about your case. Let us help you move forward from this devastating experience so you can focus on rebuilding your life.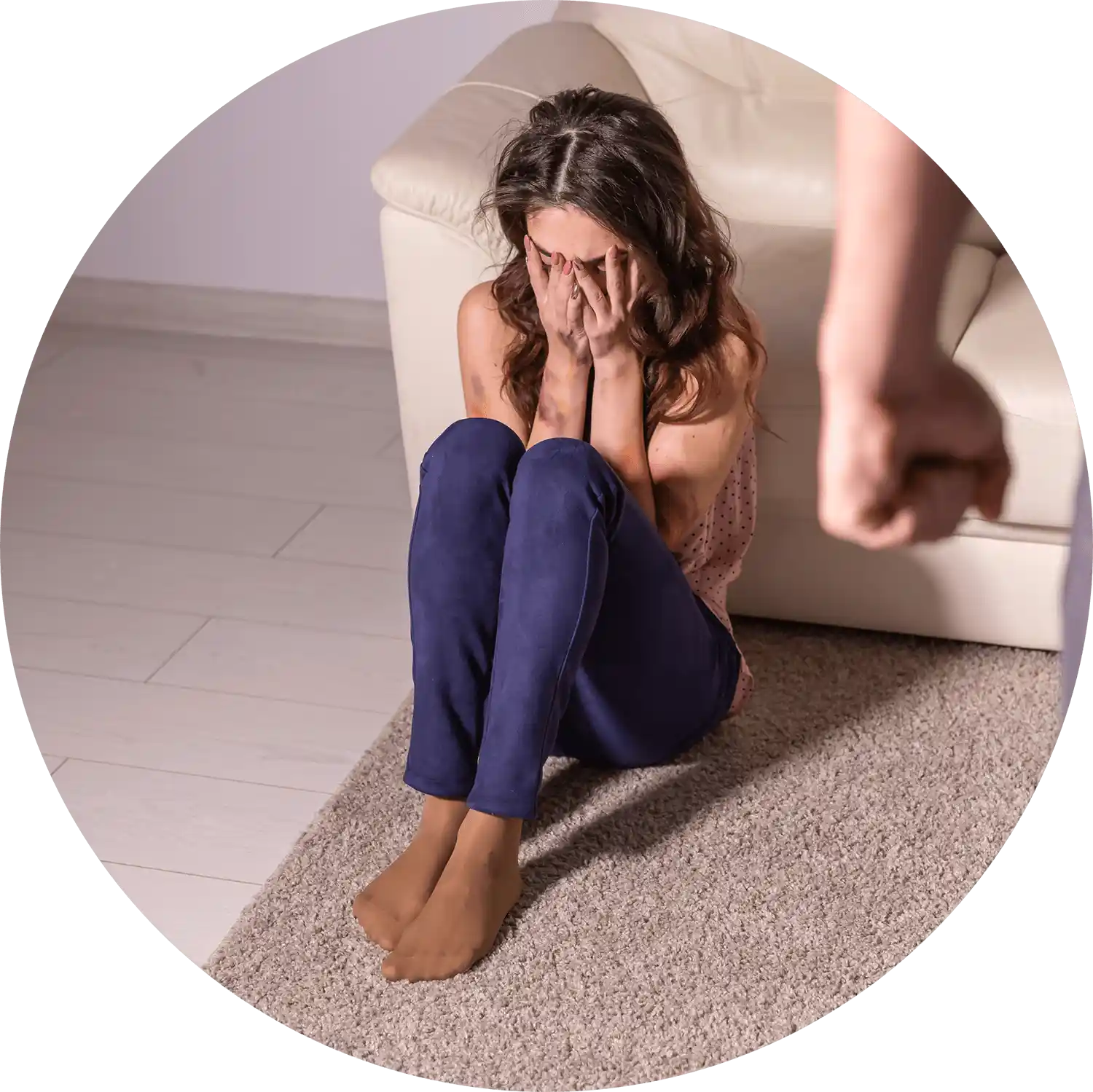 Any non-consensual sexual contact is referred to as sexual abuse. This is an act of violence and a crime. The perpetrator could use physical force to engage in the abuse. It could also be that the perpetrator uses psychological means, like intimidation or threat of force. Sexual abuse includes acts such as forcible touching or intercourse. It can also include performing a sexual act in front of another person without their consent.
Any person can be a victim of sexual abuse, regardless of age, gender, or sexual orientation. Sexual abuse can be committed by a person the victim knows or by a stranger. Unfortunately, sexual abuse is often committed by a person that the victim trusts. This could be a family member, friend, coach, teacher, caretaker, or someone in a position of religious authority.
If you or a loved one have suffered sexual abuse, you need help now.
It's important to make sure you have the immediate support you need. The New York State Coalition Against Sexual Assault provides information about sexual assault hotlines and local rape crisis programs. You should also contact your police department to report what happened. Once you have done this, contact Harris Keenan & Goldfarb for a confidential consultation. We can help guide you through this situation with sensitivity and compassion. 
Who Is Responsible for Sexual Abuse?
The victim is NOT responsible. Each situation is unique and has its own considerations based on the circumstances and details. In addition to the perpetrator, there may be other liable parties. This may include the perpetrator's employer. For example, a restaurant may employ a person on their staff. The individual could have a history of committing sexual abuse. They might be liable if the restaurant had this knowledge yet did not prevent the abuse from happening. 
Harris Keenan & Goldfarb attorneys will examine all the evidence in your case. Based on this investigation, they will determine who may be responsible for the abuse. We will then demand compensation from them. We have a depth of experience with holding responsible parties accountable. Our attorneys will fight diligently to pursue the compensation that may be rightfully yours.  
You Need an Experienced New York City Sexual Abuse Lawyer
Sexual abuse is a crime. The perpetrator may face punishments, such as time in jail or fines. However, neither of these tangibly helps you, the victim of the crime. You are the one who is left to deal with the aftermath. This is where an experienced New York City sexual abuse attorney can help you.
You can file a civil lawsuit against the person who abused you. This means that you are seeking financial compensation, also called damages. This may result in payment made to you for the harm you suffered and your losses and expenses. This will not undo what happened, and it will not take the pain away. The trauma resulting from sexual abuse can, sadly, last a lifetime. However, receiving compensation could help you cope. It could ensure you are cared for as you seek treatment and rebuild your life. 
The compensation you may be entitled to in a civil suit can include the following:
The person who abused you should be held responsible for their actions. You should not have to bear the cost of their abuse. Unfortunately, pursuing compensation for sexual abuse can be a complex process. The damages you are seeking may be difficult to quantify. This means that the case will likely be contested.
The details of pursuing compensation should not be your concern. Your focus should be on your treatment and recovery from your sustained trauma. We will take over your case and handle everything on your behalf. This may include consulting with experts, such as psychotherapists and medical doctors. We will work with them to assess how the sexual abuse has impacted you. This may also include determining how this trauma may affect you in the future.  
Why Should You Choose Harris Keenan & Goldfarb?
For more than 25 years, we have been helping vulnerable people get the justice they deserve. We know how to hold abusers accountable. Our reputation is built on professionalism, compassion, and getting results for our clients.
We will perform an investigation to examine the details of your case. We will determine whether any entities were involved in the abuse. This may be an institution such as a school, church, workplace, or care facility. If they allowed the abuse to occur or protected the abuser, they may be responsible.
You can trust that Harris Keenan & Goldfarb has your best interests in mind. We will pursue the maximum compensation you may be entitled to. Our attorneys will handle all negotiations in your case. They will reject any unfair settlement offers that are too low. If negotiations are unsuccessful, we will be prepared to go to trial to fight for you. We have done this for many previous satisfied clients. 
We Know How to Get Results
The impact of sexual abuse can last a lifetime. You need a sexual abuse attorney who will be able to take care of you. It's critical that they know how to aggressively pursue compensation for you and get it. 
When you decide which attorney to hire, it's important to consider an attorney's demonstrated experience. The Harris Keenan & Goldfarb history of verdicts and settlements includes many types of cases. We are ready to build the strongest case possible for you.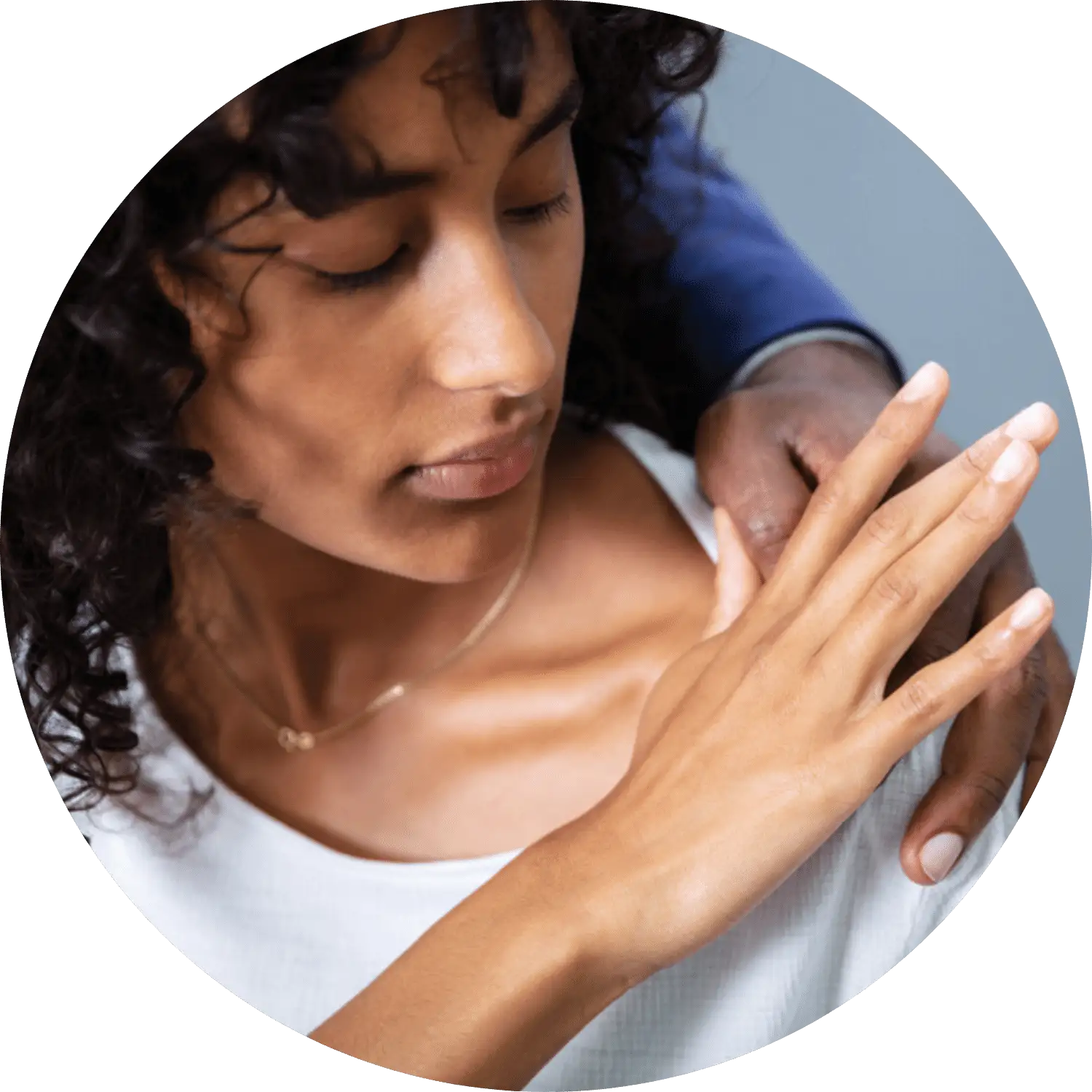 Types of Sexual Abuse Cases We Handle
We are prepared to take on any kind of sexual abuse case. No matter the type of unwanted sexual contact that occurred, you should not have to face this alone. 
Sexual abuse is a crime that can take many forms, including: 
It may be clear to you that you are the victim of one of these types of abuse. 
It may also seem difficult to determine whether what you experienced was sexual abuse. If you are wondering if you should take action, you need to speak to an attorney as soon as possible. We can guide you through this situation. Let us provide clarity as we help you understand your options.
Sexual abuse is never acceptable, regardless of who the victim is. When a perpetrator abuses a child, the impact can be especially devastating. Sexual abuse of a child is often not reported. Based on available data, the age range when children are most vulnerable is from 7 years old to 13 years old.
In a sexual abuse case involving a child, the abuse often occurs in private. When this happens out of view, it can be difficult to prove that an organization knew about the abuse. Our sexual abuse attorneys will examine all the evidence in the case. For example, a school or church may have failed to supervise an employee. They may have neglected to perform background checks prior to hiring. It could also occur that there was prior knowledge that an individual posed a threat to children. In some cases, such an individual may still be allowed by the institution to work around minors. These are all potential reasons why an institution may be liable for the sexual abuse of a child.
Child sexual abuse often goes unreported
Child sexual abuse is frequently underreported. Victims of child sexual abuse may not even remember the details of the abuse until years later. In 2019, the statute of limitations for sexual abuse of a child in New York was reformed. The phrase "statute of limitations" refers to the law that dictates the amount of time a victim has to initiate legal action. The reform occurred through the passage of the Child Victims Act (CVA). The CVA extended the amount of time that a survivor of child sexual abuse has to commence criminal or civil legal action. Through this legislation, a criminal felony case can be brought up until a child sex abuse victim turns 28. The civil statute of limitations period was also altered so that a child sexual abuse survivor can file a lawsuit at any time on or before before they turn age 55 against their abuser. 
Public institutions
Too often, the institutions that we trust to take care of our children fail to do so. In many cases, these institutions are instrumental in allowing the abuse to occur or continue. The CVA also included other reforms, such as waiving the requirement to file a notice of claim against a public institution before commencing civil action. The previous requirement only gave survivors of child sexual abuse 90 days to file the notice. All these elements have improved the legal system in New York in favor of sexual abuse survivors who were children at the time the abuse occurred. This was a significant revision that was needed to provide more protection for vulnerable minors
New York Adult Survivors Act
In May of 2022, the
Adult Survivors Act
was signed into law in New York. In much the same way that the Child Victims Act granted relief to survivors of child abuse, this Act has extended the statutory period during which a person who was abused as an adult may file a lawsuit against their abuser. Under this Act, if you were sexually abused after you were 18 years old, even if the statute of limitations period has expired on your abuse, now you'll have the chance to take your abuser to civil court. The Act grants a "lookback window" from November 24, 2022, through November 23, 2023. This remedy is available for people who were abused in the workplace, and people can bring lawsuits against employers or institutions to hold them financially liable for the harm they allowed.
You must act by November 23, 2023
The Act applies to rape, sexual misconduct, sexual abuse, persistent sexual abuse, forcible touching, aggravated sexual abuse, incest, and facilitating a sex offense with a controlled substance. If your particular type of abuse is not on this list, contact the compassionate lawyers of
Harris Keenan & Goldfarb
for a confidential conference to see whether the Adult Survivors Act has opened a window for you.
How Long Do I Have to File a Lawsuit for Sexual Abuse in New York?
Before and after the Adult Survivor's Act lookback window, the statute of limitations period during which you can file civil action for sexual abuse in the state of New York varies. This depends on the entity against whom the lawsuit would be filed and the type of sexual abuse. It's best to talk with an experienced New York sexual abuse attorney to determine the correct time period in your particular case. These time limits might apply:
There are other considerations that may affect the amount of time you have to file. This can seem overwhelming and confusing. Contact the New York sexual abuse attorneys of Harris Keenan & Goldfarb to learn more about how much time you have. We will gladly consider the details of your case and let you know which time limits apply. Our lawyers will make sure that all deadlines are met as we build your case.
We understand that you may be going through an intensely painful experience. You may have already incurred costs, such as bills from mental health and medical providers. We work on a contingency basis, which means that we don't get paid until you receive compensation. Harris Keenan & Goldfarb will not charge you any fees until we get compensation for you. This means you have one less thing to worry about during this difficult time. Your only job right now should be to focus on moving forward and healing.
Contact Harris Keenan & Goldfarb Today
If you have experienced sexual abuse in New York, you might be entitled to financial compensation. You need to talk with a sexual abuse attorney so you can understand your options. We can help you make the best decision for your future.
Contact Harris Keenan & Goldfarb today at 800-724-6529 to speak with one of our attorneys about your case. You can also submit our online contact form, and we will be in touch with you as soon as we are able. We will provide you with a free, confidential consultation. Our attorneys will be glad to answer any questions or concerns you may have, and they will let you know what to expect so you can make the best decision for you. We have two local offices from which to serve you, one in the Financial District in Manhattan and one in the Bronx. 
No sum of money can change what happened to you or your loved one. However, you may have options to pursue what is rightfully yours. This abuse does not have to define your life. We will aggressively fight for the maximum amount of compensation to which you may be entitled. Call us now. 
Book an Appointment
"*" indicates required fields