New York Dog Bite Lawyers
In f you or a loved one were injured by a dog bite, it's important to protect your legal rights. Speak with an experienced New York dog bite attorney from Harris Keenan & Goldfarb. We have over 80 years of combined experience protecting injured clients' rights and aggressively seeking fair compensation for their injuries.
For centuries, dogs have been called "man's best friend." Yet, they are animals with the potential to do significant damage when provoked or mistreated. 
In some instances, a particular dog may have a propensity toward dangerous behavior.
In New York, if you were injured in a dog attack, you may be entitled to compensation and could hold the owner liable for your injuries. Our legal team can help maximize your compensation, which helps pay for your expenses. Call our office today at 855-967-8374 for a no-obligation confidential case consultation. We'll review the information, explain your legal options, and answer your questions.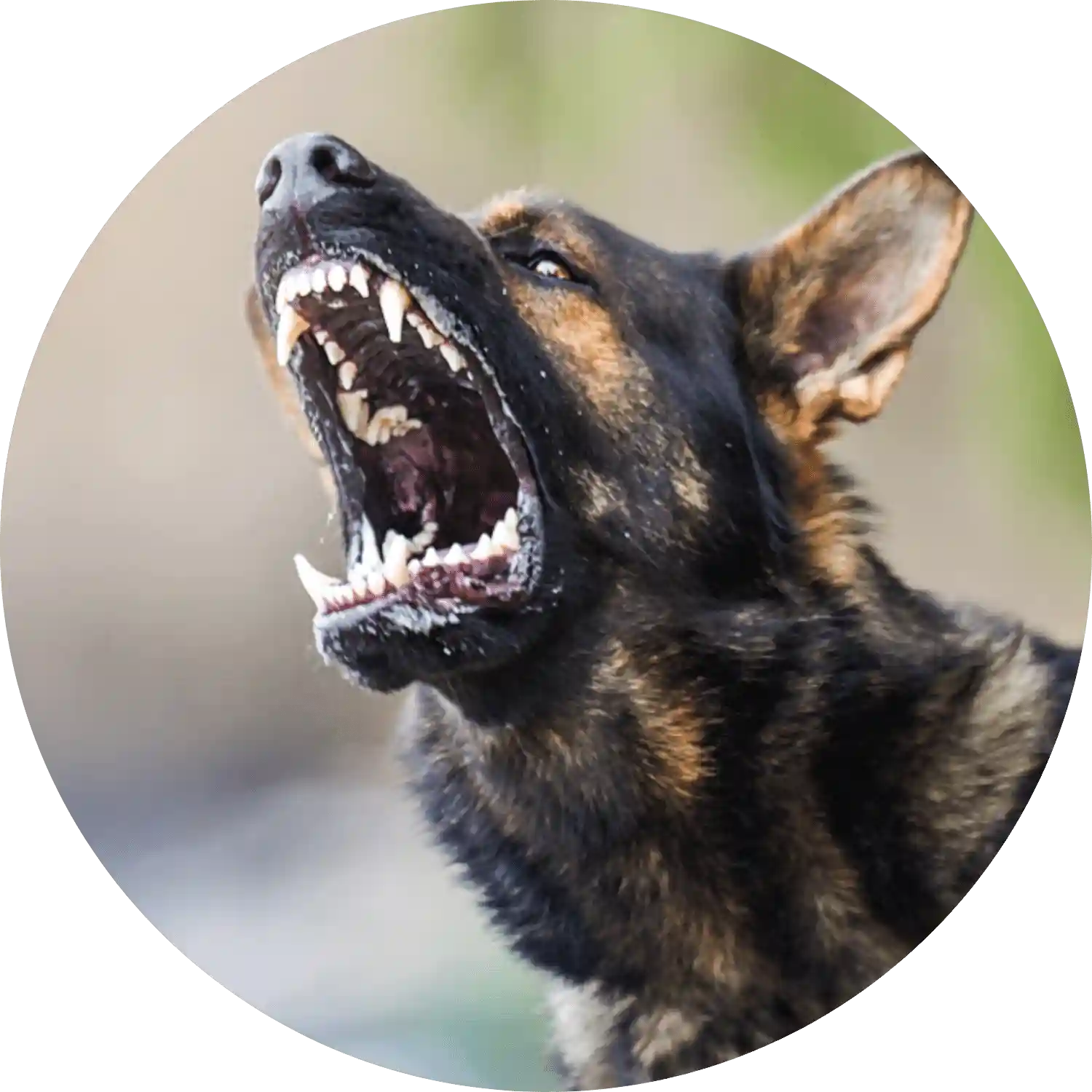 How a New York Dog Bite Lawyer Can Help
Injuries from a dog bite can be significant for you or your child. The last thing you want to be concerned about while recovering from your injuries is a legal battle. Unfortunately, even when legal liability appears clear, it can still be an uphill battle to recover money for your losses. 
Working with an experienced New York dog bite attorney who understands the legal system and will work tirelessly to resolve your claim successfully is important. 
After the at-fault party reports the dog bite injury to their insurance company, you may receive a visit from an insurance adjuster. These professionals are skilled negotiators whose goal is to protect the financial assets of their clients. They may request an interview to ask questions about the incident. Although they may come across as friendly, their goal is to get information to help disprove your claim. 
Do not speak to the insurance adjuster
You mustn't speak with an insurance adjuster without legal representation. Your lawyer can help prevent you from saying something that inadvertently harms your case. It is acceptable to give the insurance adjuster your name and contact information and the date and time of the dog bite. It is then acceptable to tell the adjuster you will not speak with them without your attorney present.
The adjuster may also offer an initial lump sum settlement. Your New York dog bite attorney must evaluate the initial settlement offer. Most first offers are not fair. 
If a dog attacked you or your loved one you don't know, our team will investigate to attempt to identify the owner. Unfortunately, being bitten by your neighbor's or friend's pet is not uncommon. This can place a strain on your relationships, but at the same time, your injuries are real. Many times, dog owners understand the responsibility they have for their dog's behavior. Clients have been able to seek fair compensation from a neighbor or a friend while maintaining their relationship.
What Are the Dog Bite Laws in New York?
New York laws protect people who have been bitten. Interestingly, New York State does not have a leash law. In  New York,   the owner of a dangerous dog shall, with certain limited exceptions, be held strictly liable for medical bills resulting from an injury caused by such a dog.  New York defines a dog as dangerous when they have attacked, injured, and/or killed a human or another animal.
To recover additional damages for a dog bite in New York, the injured party must prove that the dog had vicious propensities and that the dog's owner knew or should have known such propensities. Evidence that a dog has vicious propensities includes a prior attack, a dog's tendency to growl, snap, or bare his teeth, how the dog was restrained, and a tendency to act in a way that harms others.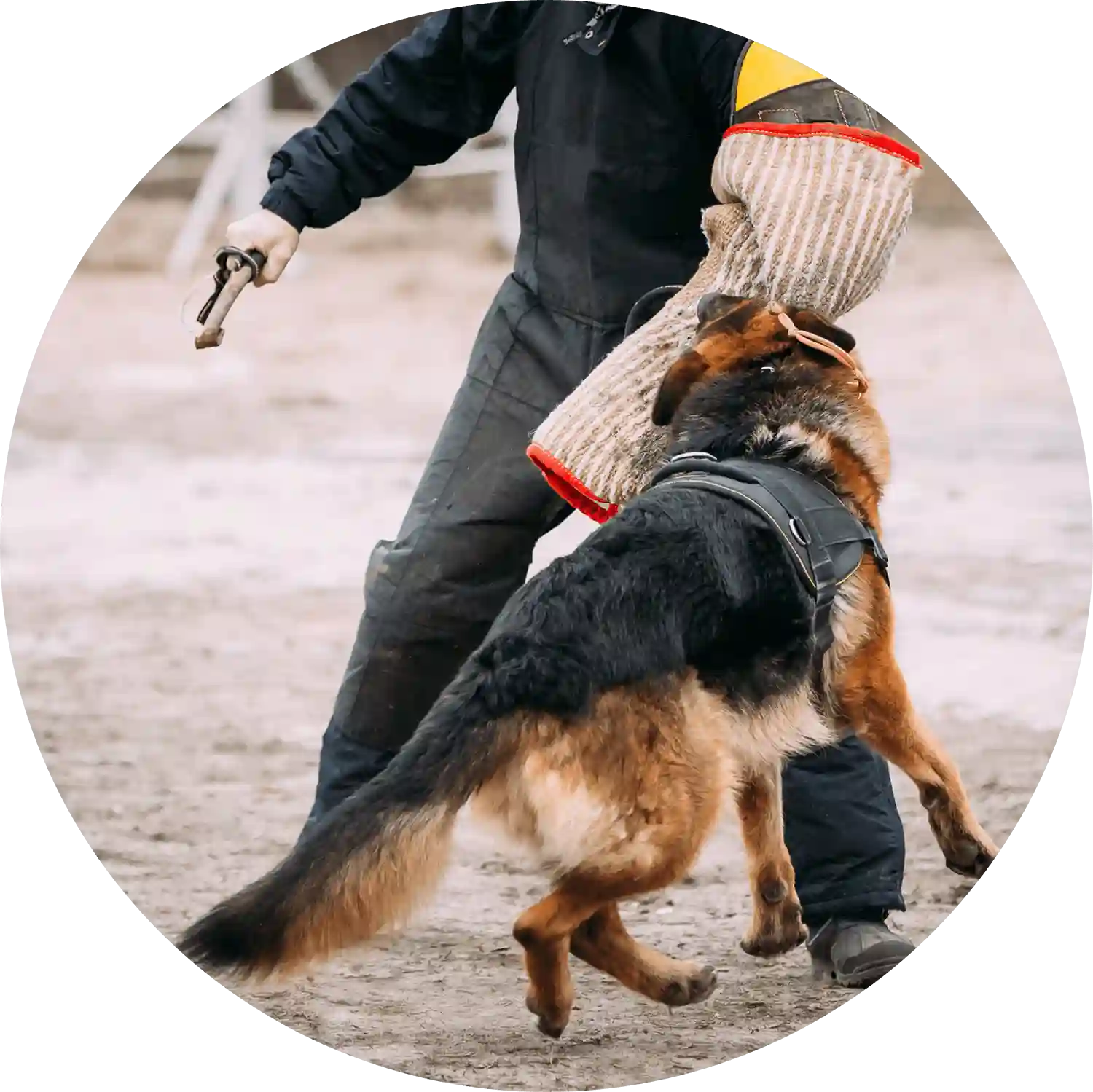 Types of Injuries That Can Happen with Dog Bites
Injuries from a dog bite are not limited to the actual bite. Dog attacks are also dangerous because children, the elderly, and the disabled may be knocked to the ground during an attack and suffer other injuries. 
Children are at risk because of their small size, and the elderly may be too weak to withstand an attack from a dog. Injuries from being knocked down are also considered part of the dog attack.
After a dog attack, you may experience the following types of injuries:
Who Is Liable for a Dog Bite?
New York does not limit liability to the dog owner. For example, anyone caring for the dog when the dog bites may also be responsible. This can include a dog walker, pet sitter, friends, or relatives.
Property owners and landlords may also be legally responsible for compensation if the dog bites while on their property. This can happen in business establishments that are pet friendly and allow employees to bring their pets to work. The property owner and employer in this instance may also be legally responsible for damages. 
It is important to consult with an experienced New York dog bite attorney since you may have a legitimate claim against several parties. When more than one person is named in the claim, it can help to maximize your compensation.
Insurance policy limits
This is important since the compensation you receive for your claim is often dictated by insurance policy limits. Even when your medical injuries and expenses are higher, the insurance company is only liable for the limit on the policy. Any verdict that is over the insurance limit must be paid out of pocket by the dog owner.
Unfortunately, recovering compensation from the dog owner is only possible if the owner has the assets to cover the verdict.
How Much Is a Dog Bite Claim Worth?
New York laws that govern dog bites and attacks can be complex. In some cases, there will be situations that could prevent you from recovering damages. For example, if you purposely provoked or mistreated the dog, you may be unable to hold the owner responsible. If the owner told you not to touch the dog or you approached a dog despite clear warning signs, these factors may prevent you from recovering damages.
An analysis of several databases of dog bite claims showed the state with the highest average cost per claim was New York. The average cost per claim was $55,800 2019 across 893 total claims. While New York had the highest cost per claim, California had the highest number of claims, totaling 2,396. There were several states with less than 100 claims, but Alaska, with 31 claims in 2019, had the least number.
Ohio had the lowest cost per claim, where dog bite victims got an average of $31,780 per claim. Across the U.S., the average cost per dog bite claim is $43,653. These are just average amounts, as each claim is evaluated individually using key factors.
These factors can include:
The legal team at Harris Keenan & Goldfarb will fight hard for maximum compensation for our clients.
Compensable losses from a dog bite can include:
Call Harris Keenan & Goldfarb Today for Help After a Dog Bite in New York
If a dog bite in New York injured you, it is important to seek experienced help. We understand that a dog bite can turn your life upside down and that money does not compensate for your loss. However, it can help reduce the financial burden of mounting medical bills.
When you work with an attorney from our team, you can expect to receive an honest and straightforward assessment of your case. Our legal team will thoroughly investigate the facts and help you make an informed decision about any settlement offers.
We recognize that every case is unique, and we're ready to hear the details of your situation. Navigating insurance company rules and the complex legal system can be overwhelming. We believe you should spend your time and energy recovering from the attack.
It is important to reclaim control over your life. When you work with an experienced personal injury attorney, you have a higher probability of accomplishing your goal. The attorneys of Harris Keenan & Goldfarb are aggressive negotiators and skilled litigators. It's our mission to fight for your rights. Call our office today at 800-724-6529 to schedule your confidential case evaluation. You can also fill out our intake form and a member of our team will call you.
Book an Appointment
"*" indicates required fields