Nursing Home
Injury & Abuse
New York Nursing Home Injury & Abuse Lawyers
America's population is aging, and more people are making the difficult decision to place their elderly loved ones into nursing homes and long-term care facilities. We all hope that those homes will be comfortable, well-managed places that will protect our family members.
Unfortunately, not everyone is as compassionate and caring as we would hope. 
Learning an elderly parent or relative has been mistreated in a nursing home is one of the worst kinds of betrayal. If this has happened to you, we can help.
If your loved one was a victim of nursing home abuse or neglect and was injured, call the New York nursing home abuse attorneys of Harris Keenan & Goldfarb today. We can help you hold the facility accountable for your loved one's losses. Call 800-724-6529 for a free consultation.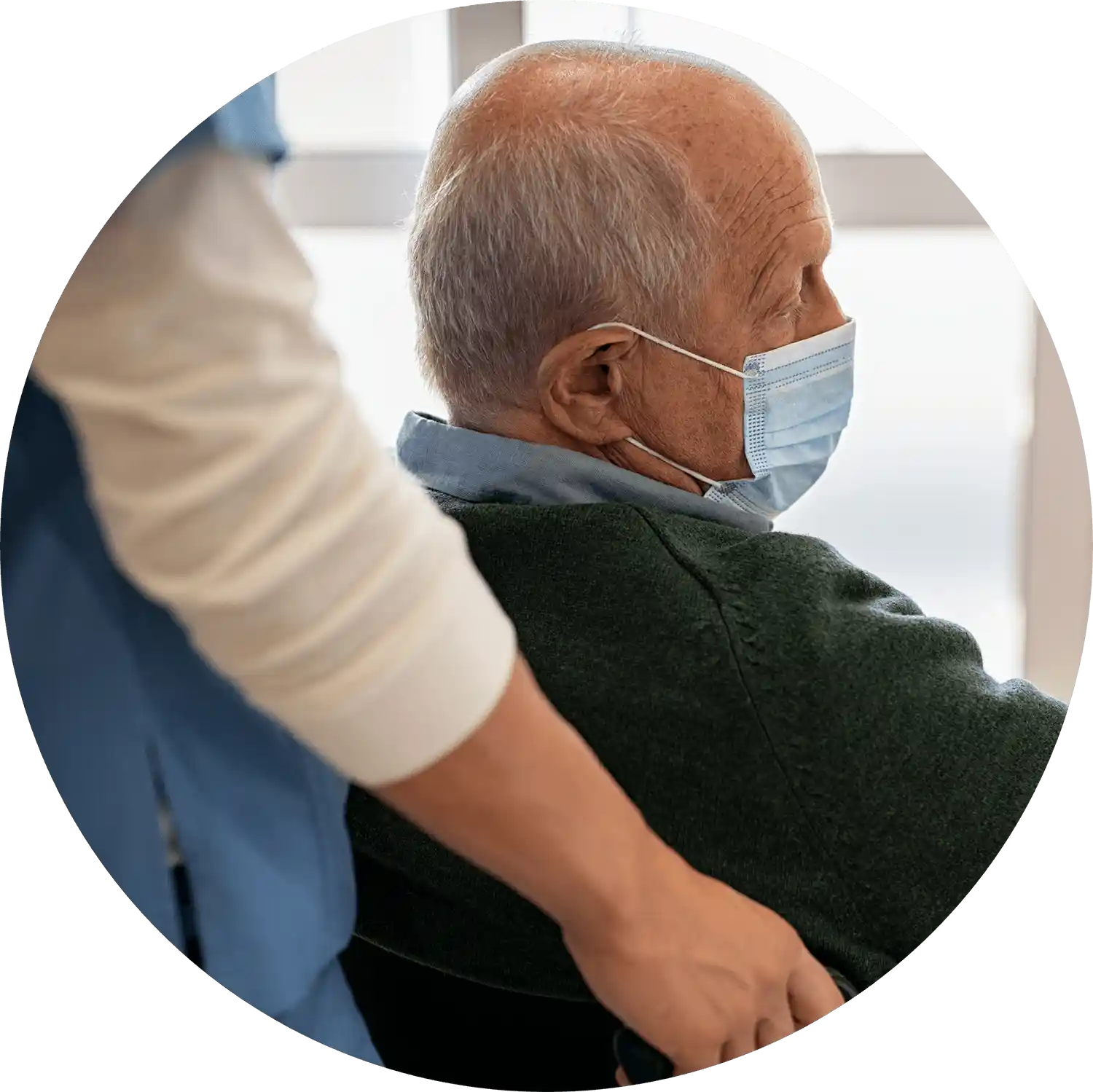 If you have discovered that your parent or other loved one has been abused or neglected at their nursing home or care facility, you need good legal assistance to get both of you the compensation you deserve for the injuries you have suffered. At Harris Keenan & Goldfarb, we have a proven record of fighting for our clients and obtaining the best possible outcome in negligence, abuse, and malpractice cases.
Nursing Home Neglect and Abuse Defined
There are two broad categories of nursing home misconduct: abuse and neglect.
Abuse is broken down into subcategories based on what is happening to the patient.
Neglect may be more difficult to spot because elderly people may be unhealthy or declining. Some medications make eating unpleasant. Older skin bruises easily and heals slowly, even from a minor bump. Older people may downplay injuries or ignore them ("Oh no dear, my arm doesn't hurt."). Family members should look out for unexplained or severe incidents or situations that are not resolved after the initial complaint.
New York has laws that cover the operation and administration of hospitals and nursing facilities within the state. These laws specifically describe the minimum standards that must be met by any nursing home or care facility. 
Unfortunately, New York is one of the few states that does not have mandatory reporting laws in effect for elder abuse or neglect. Doctors, nurses, and other care professionals who may encounter such abuse are not required by law to let anyone else know about it. Unless the person has been adjudicated incompetent and is under the care of adult protective services, law enforcement may not be informed about abuse at a nursing home unless relatives complain.
Who Is Responsible for Abuse and Neglect?
A
nyone who abuses a resident in a nursing home may be criminally responsible for their actions. Battery, fraud, and gross negligence resulting in injury may all lead to criminal charges for the person who performed them.
However, this won't lead to compensation for the injury, pain, and suffering endured by your loved one. When you look for who is responsible for the abuse and neglect of a family member, you need to look at how the abuser came into contact with your relative.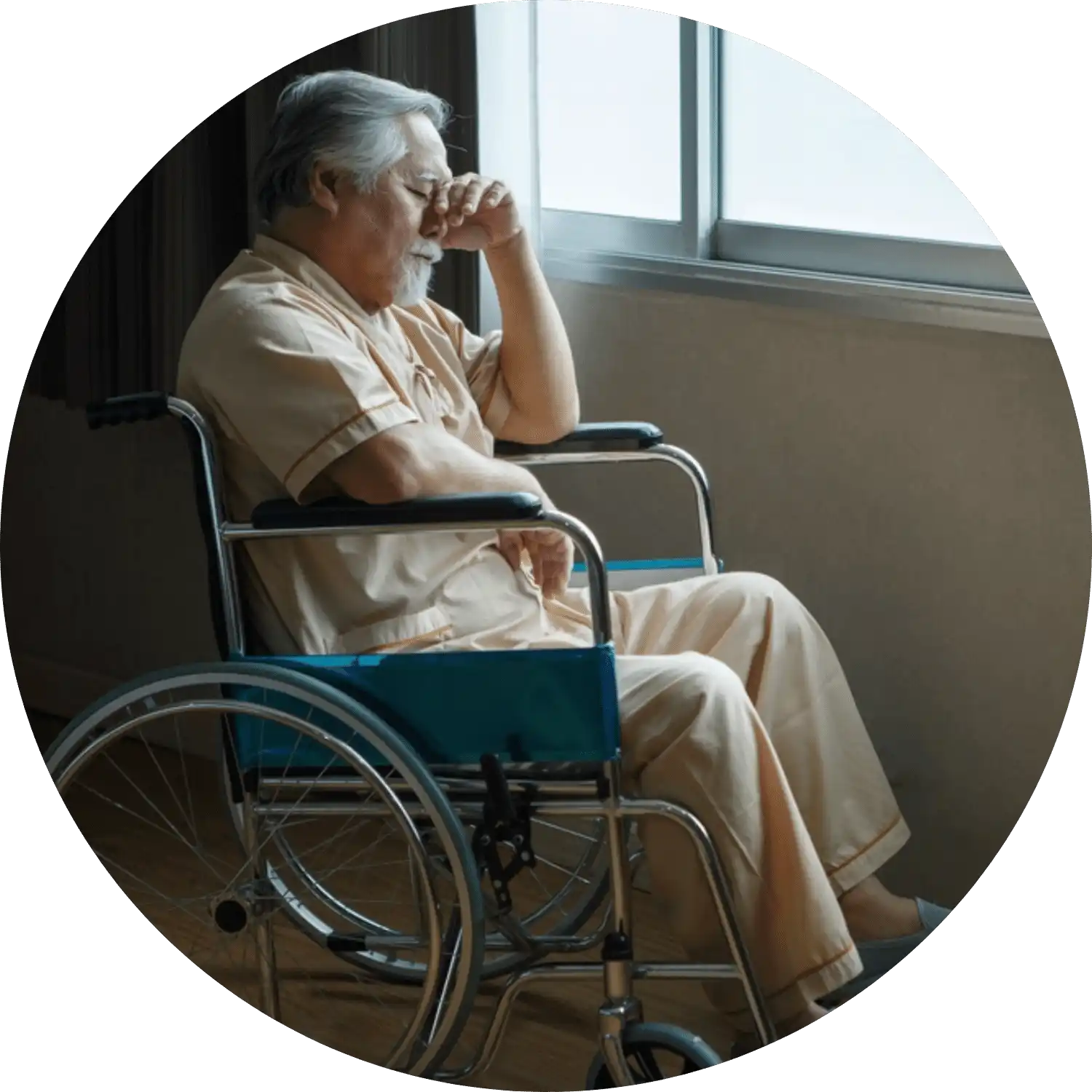 Negligence: A Quick Primer
When you and a family member decide that a nursing home is the best place for your loved one to live, you expect the home to be homelike. You expect it to provide a safe, caring environment and to have staff and caregivers who have been properly screened and trained to carry out their duties.
New York law also has these expectations. The law spells out the minimum requirements for operating, staffing, and running a nursing home. These requirements, and your expectations, establish a duty for the nursing home.
To successfully bring a personal injury claim, you need to prove four things in court:
If a nursing home hires someone they know has a questionable past or keeps that person after allegations of misconduct, then they become liable for any harm done by that person. If the administrators are aware of poor conditions or complaints about the status of a home and do not take reasonable steps to correct them, then they are responsible for any harm that comes from those conditions.
For instance, if an aide is accused of hitting a resident, management should immediately investigate and determine what happened. If the accusation is valid, then the aide should be disciplined according to state guidelines. If not, then the management is taking vicarious liability for all subsequent harm done by that aide. 
Others may be liable in the same way if they are aware of harm being done by anyone under their employ. That can include:
Third-party defendants, such as vendors or outside caregivers, may pose a separate legal problem. A repair company that sends in a mechanic to fix an air conditioner is responsible for their mechanic, but the nursing home has no real ability to vet everyone who enters the property. However, they do have a duty to ensure they are dealing with reputable companies.
For instance, suppose a mechanic is sent in for the air conditioner, and while there, the mechanic shoves an elderly resident. Normally, the nursing home would not be responsible for that injury. However, if a check of the company's online reviews shows that they have several complaints of rude or aggressive mechanics, this might be grounds for questioning why the nursing company didn't know about this.
Reporting Nursing Home Abuse
If you have a relative who has been injured in a nursing home, you should immediately remove them from that home. Before you seek a legal remedy yourself, you should also report the abuse to the state of New York.
The New York State Department of Health maintains a 24-hour-a-day, seven-day-a-week hotline and online complaint form for residents and family members who are aware of abuse and neglect in nursing homes around the state. When a complaint is filed, investigators will review the complaint and then carry out whatever investigation and steps are necessary to resolve it. 
People are often reluctant to report abuse and neglect for fear of retaliation by the nursing home or from embarrassment or "not wanting to be a bother." Unfortunately, this allows small problems to grow into bigger ones. Everyone who knows of incidents of abuse or neglect should let the state investigators know immediately, so that issues can be caught and corrected early.
There are varying statutes of limitation for reporting and filing nursing home lawsuits. Depending on the nature of the injury, you have anywhere from one to five years to bring a complaint.
Personal injury: three years. This is the usual kind of lawsuit filed for nursing home abuse. The statute runs from the first date that the injury was known or reasonably should have been known.
Wrongful death: two years. The personal representative of the estate must file this suit.
Theft: three years. Theft covers not only the pilfering of personal items but also the theft of benefits, misappropriation of funds, and other deprivation of property.
Medical malpractice: two years and six months. This statute provides a set period of 30 months to sue for damages either from the date of a single injury (like surgery) or from the last date of continuous treatment by the defendant. For instance, if a doctor had been treating a resident for five years, the statute begins to run on the last date of those five years. There are exceptions:


If a foreign object is left in the person's body, the action may be commenced within one year from the date the object was discovered or should have been discovered, whichever is earlier.

Where the action is based upon an alleged failure to diagnose cancer or a malignant tumor, the action may be commenced within two years and six months of the later of either (1) when the person knows or should have known of the misdiagnosis, so long as the action is commenced no later than seven years after the misdiagnosis; or (2) the date of the last treatment where there is continuous  treatment for such  injury, illness or condition.

Emotional distress. If someone engages in a pattern of behavior intended to cause emotional distress to the victim, the victim can sue. The statute depends on the nature of the activity.


Negligent infliction of emotional distress: three years. This is a pattern of conduct that causes emotional distress where the defendant knew or reasonably should have known that the victim was distressed and failed to correct the behavior.

 

Intentional infliction of emotional distress: one year. When the actor intends to cause distress and does so maliciously, the victim has a right to sue.
Emotional distress can be confusing to explain. Suppose a resident is suffering serious depression following the death of their spouse. Even a mention of the spouse's name causes the resident to break down in tears. Negligent emotional distress would be when staff members carelessly ask about the spouse, even though they know it upsets the resident. Intentional emotional distress would be when a staff member mentions the deceased spouse as often as possible, intending to make the resident cry.
When It's Time to Call Us
When you need to sue a nursing home for abuse or neglect, it's important that you contact legal assistance right away. The steps for suing the perpetrator and the nursing home are complicated. Suits only proceed against the named party, so you must be sure to get everyone on the complaint. Suing the nurse's aide may be satisfying but will probably not garner you the compensation you and your loved one deserve for your injury and pain.
Once you retain the New York nursing home abuse attorneys from Harris Keenan & Goldfarb, our legal team will begin the process of investigating the claim, interviewing possible witnesses, and obtaining the documents necessary to establish your case.
Filing a personal injury claim against a nursing home and taking it to settlement or trial can take several years. Typically, a personal injury claim takes about three years to resolve.
Don't Delay. Call Us for Help Today
If you believe you or a loved one have experienced neglect or abuse in a nursing home or care facility, contact Harris Keenan & Goldfarb at 800-724-6529
We will review your case and give you our best recommendation on how to proceed. Don't wait. We are here to help.  You can also fill out our intake form and a member of our team will call you.
Book an Appointment
"*" indicates required fields