New York Wrongful Death Lawyers
At Harris Keenan & Goldfarb, we know that losing anyone in an accident or another wrongful act is difficult. You are entitled to compensation for your loss, even though that compensation can never replace your loved one. 
If you believe you have a case for wrongful death, you should seek legal advice right away. Harris Keenan & Goldfarb is available at 800-724-6529 to answer your questions.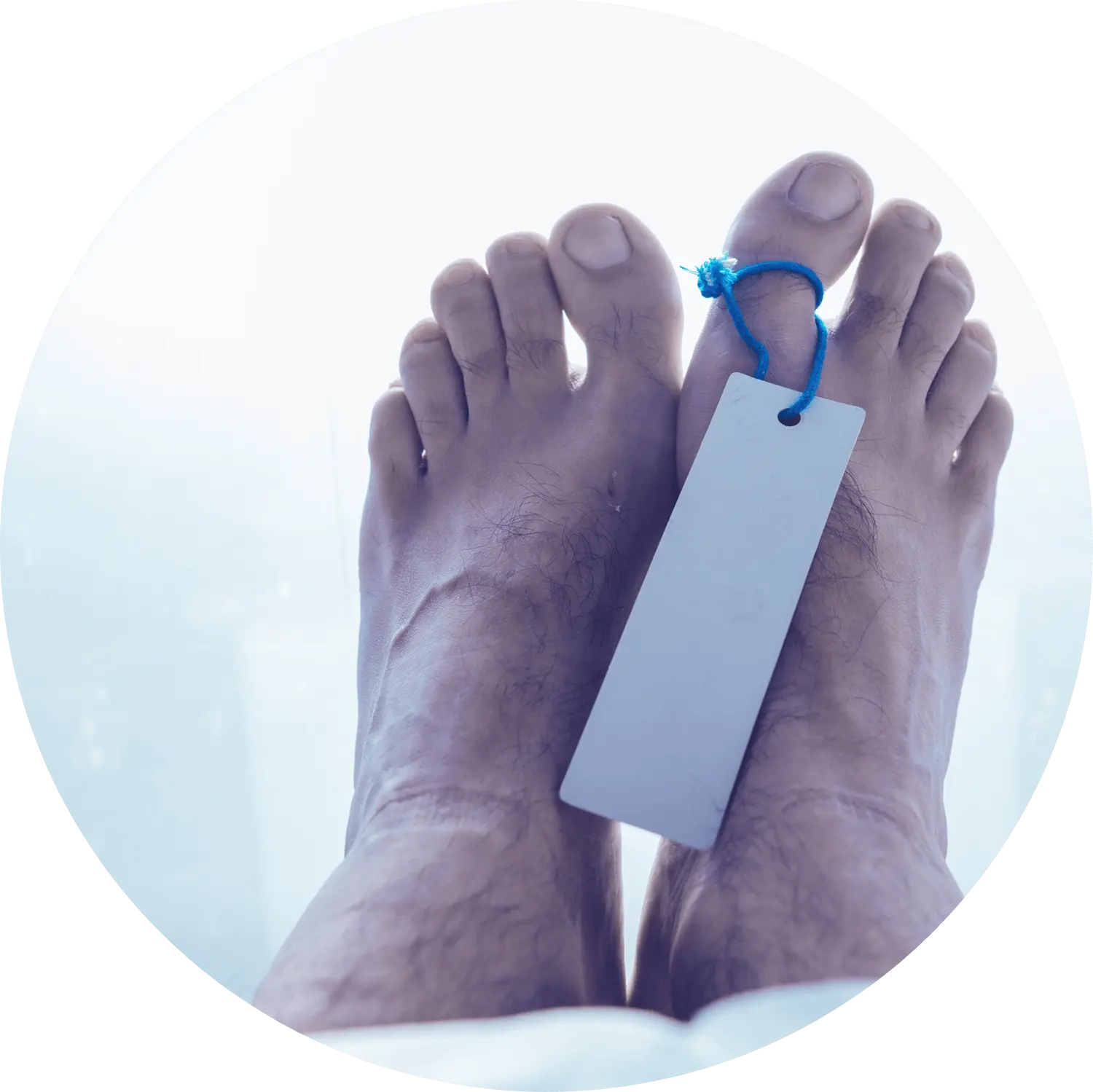 Wrongful Death: What It Is and Is Not
Not every death caused by another person's negligence is a wrongful death. In a wrongful death case, the plaintiff bringing the case (you) is standing in for the person who was killed. To bring a case, these conditions must apply: 
For instance, suppose the victim was killed in a drunk driving accident. The survivors could sue on behalf of the victim because the victim could have brought a personal injury suit against the driver. However, if the victim survived the accident, went to a hospital, and then died because of choking on a dinner roll while eating a hospital meal, there would be no grounds for a suit.
A wrongful death lawsuit is not a criminal case. The wrongdoer won't go to jail, nor will there be any other criminal penalties. A wrongful death suit is a civil one; you will only get monetary compensation.
Other differences between a wrongful death suit and a criminal case include:
The distinctions are important because many people feel left out of criminal trials or that justice is denied if the defendant is found not guilty. A civil case has a lower burden of proof and a chance of gaining closure for survivors of accidental and criminal deaths.
Who Can File a Wrongful Death Case?
In New York, only the estate's personal representative may file a wrongful death suit. Under New York law, the suit is being filed on behalf of the estate, and the compensation recovered is technically part of the estate. Then the award is distributed to the heirs and beneficiaries as part of the estate.
The estate's personal representative might be a family member if they were designated in the will or have been named by the court as personal representative if the decedent did not leave a will. Unlike some states, New York prohibits a family member from bringing the case directly.
What Compensation Can I Receive in a Wrongful Death Case?
In a wrongful death suit, the compensation that could be awarded is that which the victim could have won if they filed their own case, with a few additions.
New York does not allow family members to sue for their pain and suffering, mental anguish, or loss of consortium. However, the jury can award any minor children the value of parental care and guidance they will lose because of the death.
Punitive damages may be awarded if the victim would have been able to obtain punitive damages had they brought the case. Punitive damages can be awarded if the person at fault acted unusually maliciously or recklessly.
Frequently Asked Questions
All this can seem extremely daunting to a layperson, especially one still trying to handle losing a loved one. If your family member died because of another person's negligence or careless behavior, you are entitled to compensation on their behalf for the loss you have suffered.
At Harris Keenan & Goldfarb, our attorneys understand the complexities of wrongful death laws, medical malpractice, and the statutory requirements for bringing a lawsuit. We will handle the details for you while you work out the other details that accompany losing a loved one.
Our legal team will collect the documentary evidence needed to make your case, ensure all filing deadlines are met, and negotiate with the opposing party. The personal representative has a long roster of things that need to happen following a person's death, and we can help make their tasks easier in this matter.
If you have had a loved one die because of negligence, accident, or medical malpractice, and you believe you have a case for wrongful death, you should contact the New York wrongful death attorneys of Harris Keenan & Goldfarb at 800-724-6529. You can also fill out our intake form, and a member of our team will call you.  Remember, you have limited time to file your case, so you should not delay. The consultation is confidential, and there is no cost to you until the case is over. Contact us today. 
Book an Appointment
"*" indicates required fields