New York Traumatic Brain Injury Lawyers
Traumatic brain injuries, or TBIs, can range from minor concussions to severe, life-threatening emergencies. The brain is one of the most vital parts of the human body and one of the most fragile. Some TBIs result in permanent brain damage, which can drastically alter the victim's life.
If you suffered a TBI caused by someone else's negligence or misconduct, you could pursue compensation for your injuries and other associated expenses. TBI victims often face steep medical costs, particularly for severe injuries. You might require rehabilitative care, including physical, speech, and occupational therapy. If you can't work while recovering from your TBI, you could quickly find yourself in deep medical debt.
If you did not cause your injury, you should not be on the hook for any of the financial expenses you incurred. You could hold the at-fault party accountable for their negligence through a brain injury claim.
Pursuing a successful brain injury claim takes an enormous amount of time and effort, as well as an intimate knowledge of personal injury law in New York. You should consider hiring an attorney to represent you to have the best chance of success. The New York brain injury lawyers of Harris Keenan & Goldfarb have the knowledge and resources to help you build a strong case for financial relief. Contact us today for a consultation where we can discuss your rights and evaluate your legal options. 
According to the CDC, more than 64,000 people died from TBIs in 2020 the United States. For perspective, that's approximately 176 TBI-related deaths every single day. 
While anyone can sustain a TBI, the CDC states that some groups are more prone to dying or experiencing long-term complications from a TBI. These include people who live in rural regions, racial and ethnic minorities, individuals experiencing homelessness, current and past members of the military, survivors of intimate partner abuse, and individuals imprisoned in correctional facilities. 
According to CDC data from 2019, there were 223,135 TBI-related hospitalizations that year. Individuals aged 75 and older had the highest hospitalizations and deaths due to TBIs.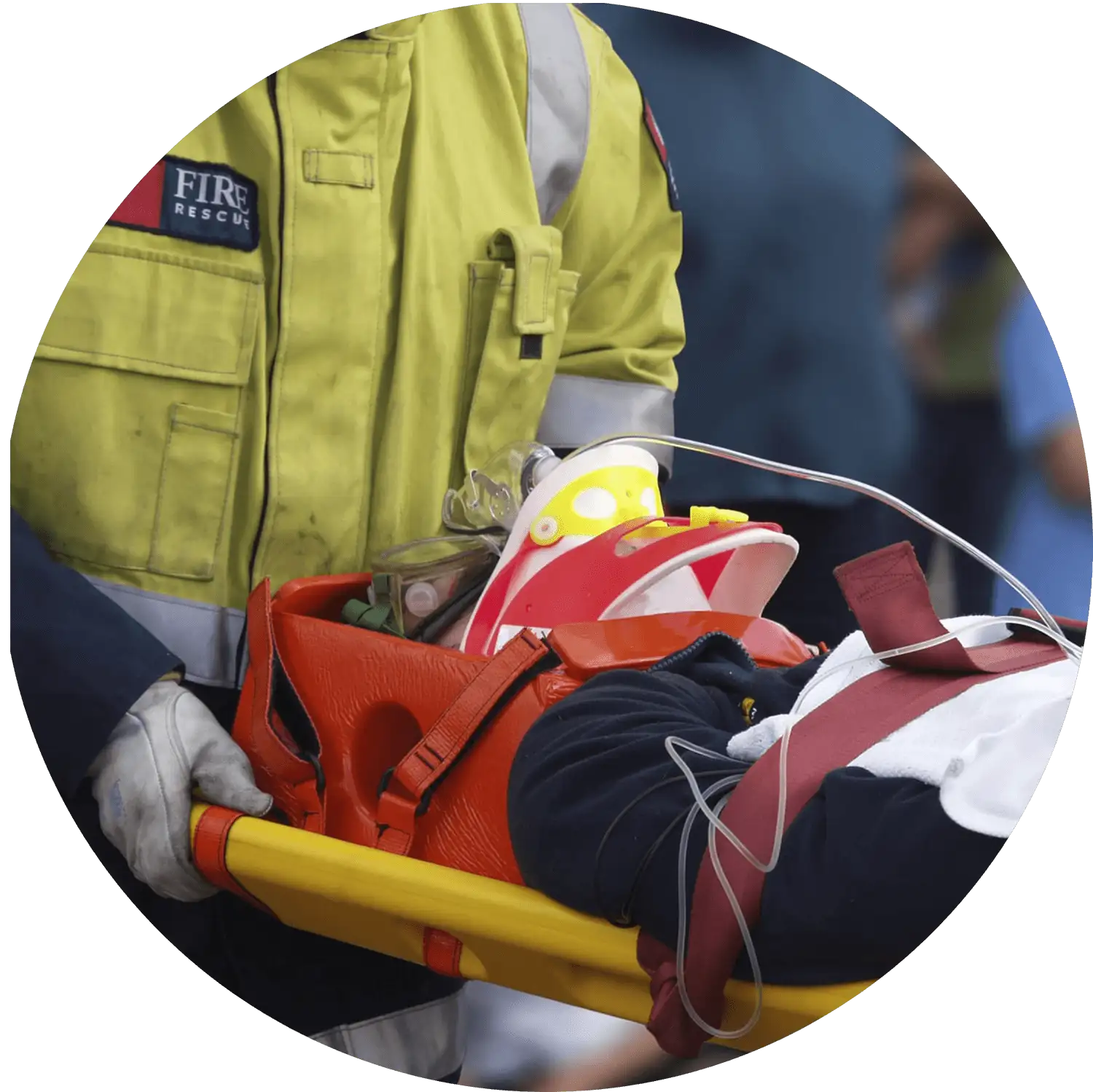 Causes of Traumatic Brain Injuries
Many brain injuries are preventable. Sadly, human negligence often plays a role in TBI accidents. Some of the most common causes of brain injuries include:
Whatever the scenario, most TBIs are caused by a violent blow to the head. The severity of the injury depends on numerous factors, including the force of the impact and the nature of the TBI. 
There are numerous types of traumatic brain injuries, and they each differ in severity. Some of the most common types include:
Depending on the force of the impact and the nature of the injury, TBIs can completely alter a person's life. If you sustained a brain injury and someone else's negligence was to blame, then you have a legal right to pursue compensation for your losses. 
Compensation for Traumatic Brain Injuries
If you sustained a traumatic brain injury caused by another person's carelessness, you could pursue financial relief for losses you incurred because of the accident. Every TBI case is distinct, but the more severe your losses, the more compensation you should be entitled to recover. 
Some of the most common types of losses for which you could be compensated in a brain injury case include:
Depending on the circumstances of your case, you could also be eligible to recover punitive damages after a TBI. Juries do not often award punitive damages because the standard of proof is higher than for economic and non-economic damages. To receive punitive damages in New York, you must be able to show that the defendant acted willfully or wantonly with disregard for others or that they acted with malicious intent. Punitive damages are not designed to reimburse you for losses but to punish the defendant for their behavior and deter them from engaging in similar behavior in the future.
An experienced New York traumatic brain injury attorney can help you independently determine the overall value of your claim by tabulating your financial expenses and quantifying your non-financial losses. You should know how much your claim is worth before you begin settlement negotiations with the at-fault party's insurance company.
Statute of Limitations for Brain Injury Cases
The statute of limitations allows a three-year window to file a lawsuit for personal injury cases in New York. If you sustained a TBI and someone else was to blame for your injury, you would have three years to take legal action against the negligent party. Your case doesn't need to be resolved within this period, but you must file a lawsuit before the statutory deadline expires if you hope to pursue compensation through the legal system. 
Most personal injury cases settle before they ever reach the trial stage, but if settlement negotiations with the insurance company fall through, you'll want to ensure there's still time to file a lawsuit. If you don't take legal action within the allotted time frame, you won't be able to recover compensation through the courts, with a few exceptions. 
Failing to file a complaint within the statutory time period could also hurt your bargaining power with the insurance company. If the insurance adjuster knows that you can't threaten to sue them, they might not feel compelled to offer a fair amount.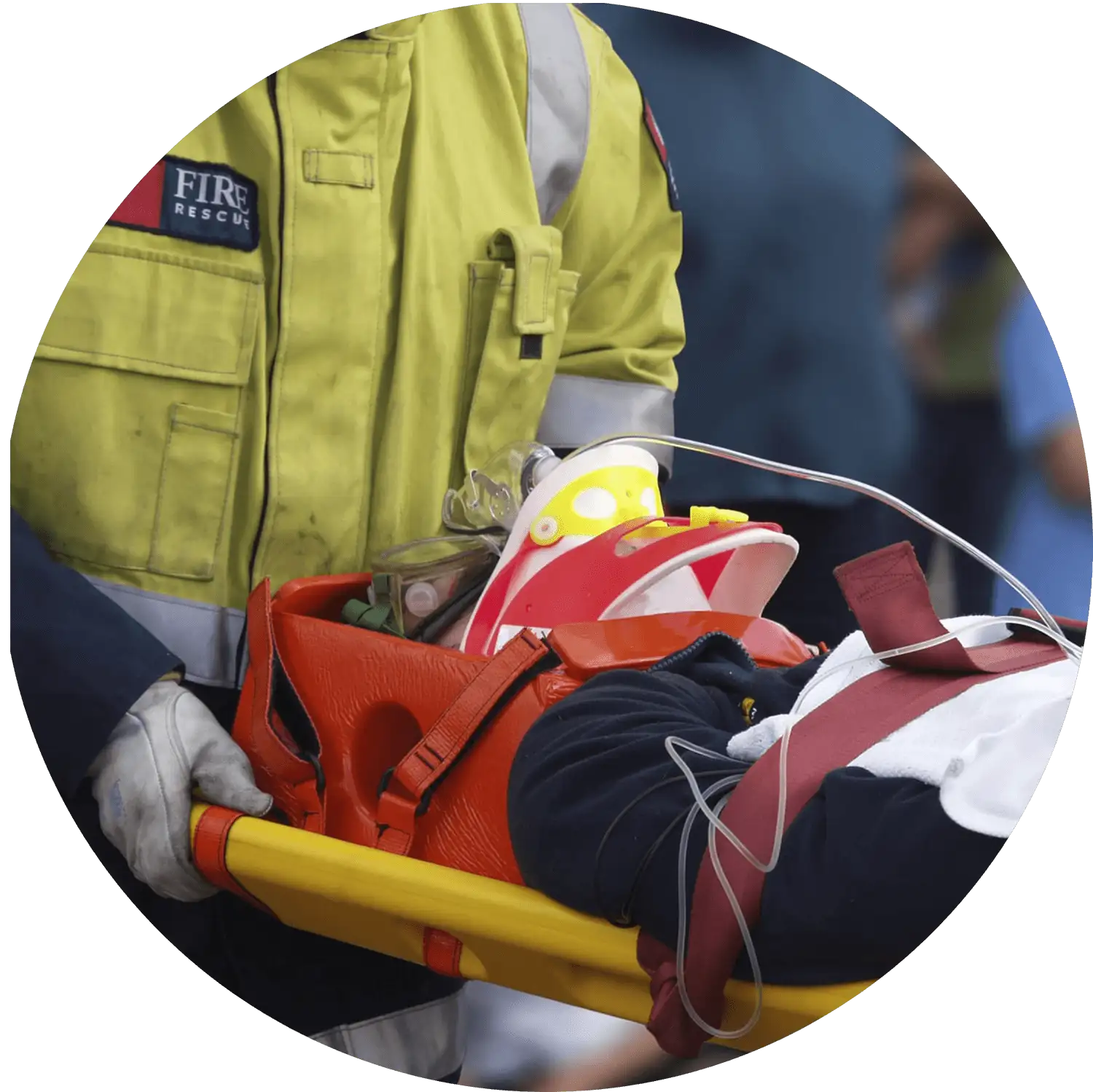 Harris Keenan & Goldfarb has extensive experience working with brain injury victims. Due to the serious nature of many TBI cases, not to mention the enormous financial strain such an injury can place on you and your family, we will work tirelessly to help you pursue the maximum possible compensation. 
When you hire a TBI lawyer from Harris Keenan & Goldfarb, you will get the following: 
If you have suffered a serious brain injury, you need a seasoned attorney to advocate for your interests and protect your rights in court. 
Frequently Asked Questions
Below, you'll find answers to some of the most common questions we get at Harris Keenan & Goldfarb. 
To bring a successful TBI claim, you will need to establish negligence. That means that you must show someone who should have taken greater care to prevent you from being harmed didn't do so. Their actions were careless and led to the accident. Then you'll need to show that the accident led to your injuries. Then you'll have to show that you suffered genuine, compensable losses as a result of your injury. When you can prove all those things, you will have demonstrated that the at-fault party's negligent behavior caused your injury and losses.
Some TBI claims settle very quickly, particularly if you can make a strong case with the insurance company. TBI cases that end up going to trial can take longer, but every case is different and has a unique set of circumstances that may influence the case timeline. 
The basic stages of most personal injury cases include: 
Investigation – Your attorney, if you hire one, will conduct an independent investigation into the accident and gather evidence to support your version of events. 
Demand letter – Your attorney will draft a carefully worded demand letter to the at-fault party's insurance company. 
Settlement negotiations – Your lawyer will negotiate a settlement with the insurance adjuster who is assigned to your case. Many personal injury cases settle before a lawsuit is ever filed. 
File a complaint – If the insurance company refuses to negotiate in good faith or won't accept liability, your attorney could file a personal injury lawsuit on your behalf. 
Discovery – During discovery, the legal teams representing the plaintiff and the defendant request any evidence that the other side has gathered during their investigation. 
Mediation – In mediation, a neutral third party (the mediator) will attempt to help the two opposing parties reach an agreeable settlement. If the two parties still can't agree on a settlement amount, the case will proceed to trial. 
Trial – During the trial, the plaintiff and the defense will present their cases before a judge and possibly a jury. The judge or jury will render a verdict. If you successfully prove your case and they rule in your favor, you'll obtain compensation for your losses. 
Because litigation can be time-consuming and costly, many personal injury lawsuits are settled either during mediation or before a verdict is issued by the jury. 
Contact a New York Brain Injury Attorney from Harris Keenan & Goldfarb Today
If you suffered a TBI because of someone else's carelessness or misconduct, contact a New York traumatic brain injury lawyer from Harris Keenan & Goldfarb today to discuss your case. We understand how traumatic it can be to suffer a TBI and how a brain injury can upend every aspect of your life, from your finances to your career and relationships. We are committed to helping those who suffer TBIs through no fault of their own seek the compensation they need to get their lives back together. 
Call us today at 800-724-6529 for a free consultation. You can also fill out our intake form, and a member of our team will call you.
Book an Appointment
"*" indicates required fields