NYC Whiplash Lawyers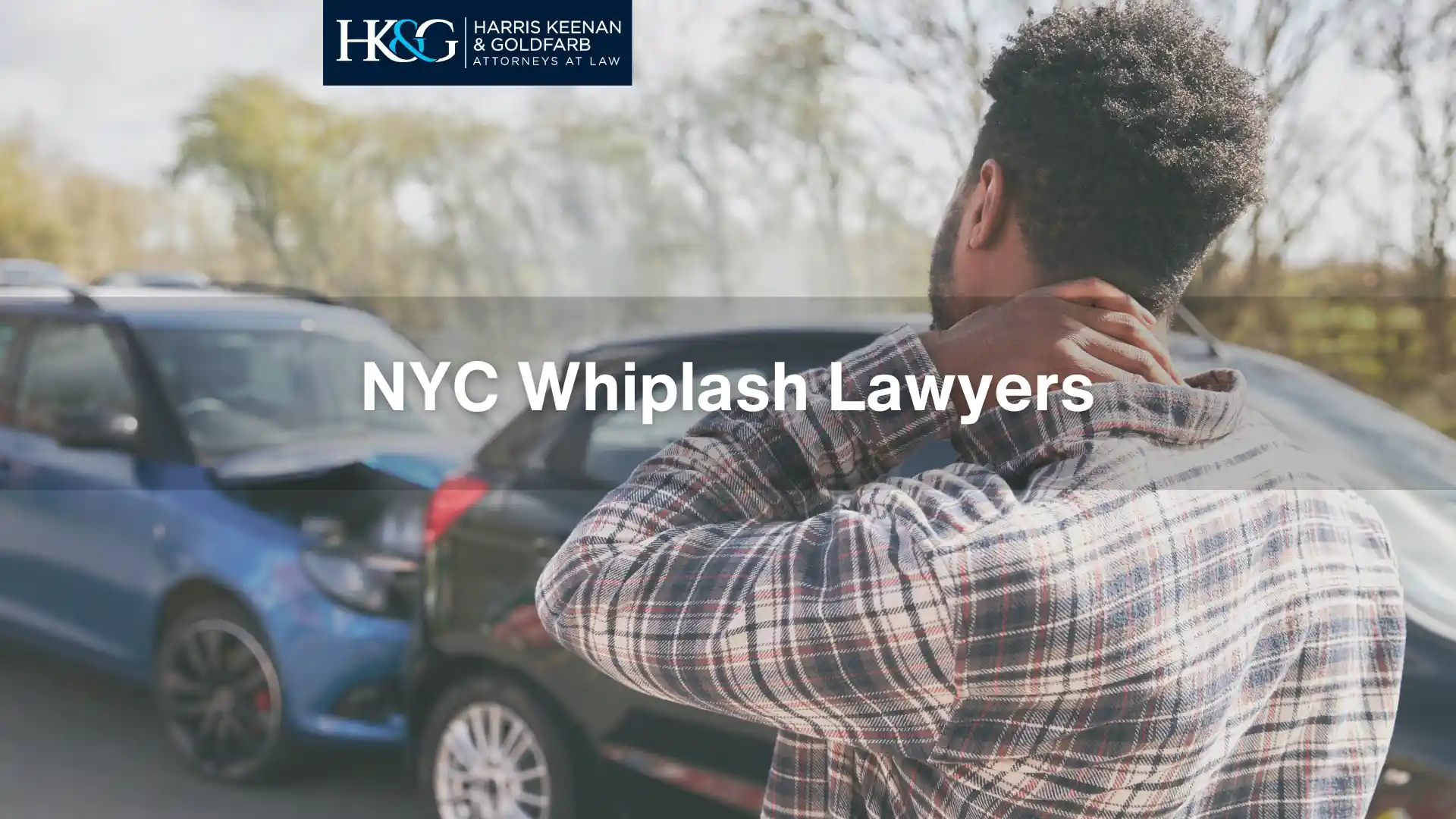 Whiplash injuries are among the most common and long-lasting ailments New Yorkers sustain in accidents. The pain, limited range of emotion, and emotional toll these injuries cause can linger for months or years, dampening your quality of life and leading to pricey medical bills. And yet, many people still dismiss these injuries or downplay their severity, making it difficult to recover fair compensation.
At Harris Keenan & Goldfarb, we know whiplash injuries are no joke. That's why we are relentless in pursuing justice and fair compensation on your behalf. Our New York personal injury lawyers have recovered more than half a billion dollars in compensation, and we have nearly 30 years of legal experience. We can take care of your legal case while you tend to your injuries and focus on your recovery. There's no time to lose, so call 800-724-6529 or complete our contact form to speak with our New York whiplash attorneys.
What Is Whiplash?
Whiplash is a common injury resulting from a sudden back-and-forth neck movement of the head. This motion resembles what happens when you crack a whip, hence the name. Imagine the swift snap of a whip; when a person's head experiences a similar motion, the muscles and ligaments in their neck can stretch beyond their usual range. This can lead to pain, stiffness, and discomfort in the neck and surrounding areas.
What Accidents Cause Whiplash?
While car accidents are among the most common causes of whiplash, other incidents can also cause these severe injuries. Here are some common accidents that can lead to whiplash:
Car Accidents: The violent impact of a car crash can cause anyone in any of the vehicles involved to suffer whiplash. Rear-end car accidents are especially likely to cause whiplash, but they're not the only collisions that can.
Sports-Related Injuries: Contact sports like football or hockey, where abrupt collisions are frequent, can cause players to experience a sudden, jerking movement of the neck.
Physical Assault: A forceful blow to the head or being shaken violently can result in the rapid movement associated with whiplash.
Slip and Fall Accidents: Falling backward or forward, especially if the fall is sudden and unexpected, can force the neck into a rapid back-and-forth motion.
Amusement Park Rides: Some high-speed or turbulent amusement park rides can jolt riders in ways that stress the neck, potentially causing whiplash.
Bicycle or Motorcycle Accidents: Even without a direct collision, a sudden stop or change in direction can jerk the rider's head in a manner that causes whiplash.
Whiplash Warning Signs and Symptoms
Recognizing the signs and symptoms of whiplash is crucial for timely and effective treatment. While some symptoms manifest soon after the incident, others might develop over time. Here's a breakdown of the most common indicators of whiplash, based on information from the Mayo Clinic:
Neck Concerns: This includes neck pain, stiffness, increased pain during movement, and a reduced ability to move the neck.
Headaches typically originate from the base of the skull and can last for a while after the accident.
Upper Body Discomfort: You might experience tenderness or pain in the shoulders, upper back, and arms.
Sensations in the Arms: This can manifest as tingling, numbness, or even a pins-and-needles feeling.
General Symptoms: These can range from fatigue and dizziness to more nuanced symptoms like blurred vision and ear ringing.
Cognitive and Mood Changes: Some people report challenges like sleep disturbances, irritability, concentration difficulties, memory lapses, and even feelings of depression.
Compensation for Whiplash Injuries
Whiplash injuries are about more than physical pain; they also have significant emotional and financial effects. You may have the right to pursue compensation if you sustained a whiplash injury due to someone else's actions. Broadly speaking, compensation from a personal injury claim falls into three categories: Economic Damages, Non-Economic Damages, and Punitive Damages. Let's delve into what these terms entail:
Economic Damages:
These damages are compensation for tangible financial losses that have a clear monetary value. Examples include:
Medical bills: Payments made for treatments, therapy, or medications
Lost wages: Money you couldn't earn because the injury kept you from working
Property damage: Costs incurred to fix or replace any property damaged in the incident, like a car
Non-Economic Damages:
Unlike economic damages, these damages are money for losses that don't have a specific price tag. They're intangible and pertain to your injury's emotional and psychological impact. Examples are:
Pain and suffering: The physical discomfort and emotional distress you have endured
Loss of enjoyment: Being unable to participate in hobbies or activities you once enjoyed
Emotional distress: Feelings of anxiety, depression, or other emotional challenges linked to the injury
Punitive Damages:
This compensation isn't directly related to the losses you have suffered. Instead, it's meant to punish the responsible party for their reckless or negligent behavior and deter similar actions in the future. While not as common as the other two categories, punitive damages can be significant, especially in cases where the wrongdoer's actions were malicious, exceptionally harmful, or careless.
Deadline to File a Whiplash Lawsuit in New York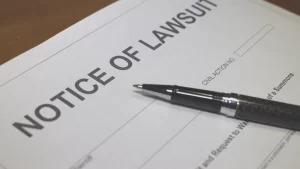 Time is of the essence if you're considering legal action after a whiplash injury. New York law says an injured party has three years from their injury date to file a personal injury lawsuit. This might seem like ample time, but it's crucial not to delay. Speaking to an attorney sooner rather than later ensures you're within the legal timeframe and positions you to maximize your potential compensation.
How Our New York Whiplash Lawyers Can Help
Having the right attorney can significantly affect a whiplash injury claim. Here's how our New York whiplash lawyers can assist you with your case:
Case Evaluation: We'll assess the merits of your claim to ensure you have a valid case before proceeding.
Evidence Collection: We'll gather evidence to substantiate your claim from medical records to accident reports and more.
Claim Calculation: We'll accurately determine your claim's worth, considering current and future losses.
Negotiation: Our lawyers are skilled in negotiating with insurance companies to help you receive a fair settlement.
Litigation: If necessary, we'll take your case to court to advocate for the compensation you deserve.
By entrusting your case to our experienced team, you can focus on your recovery, knowing that your legal concerns are in capable hands. Call 800-724-6529 or reach out online for a free consultation.