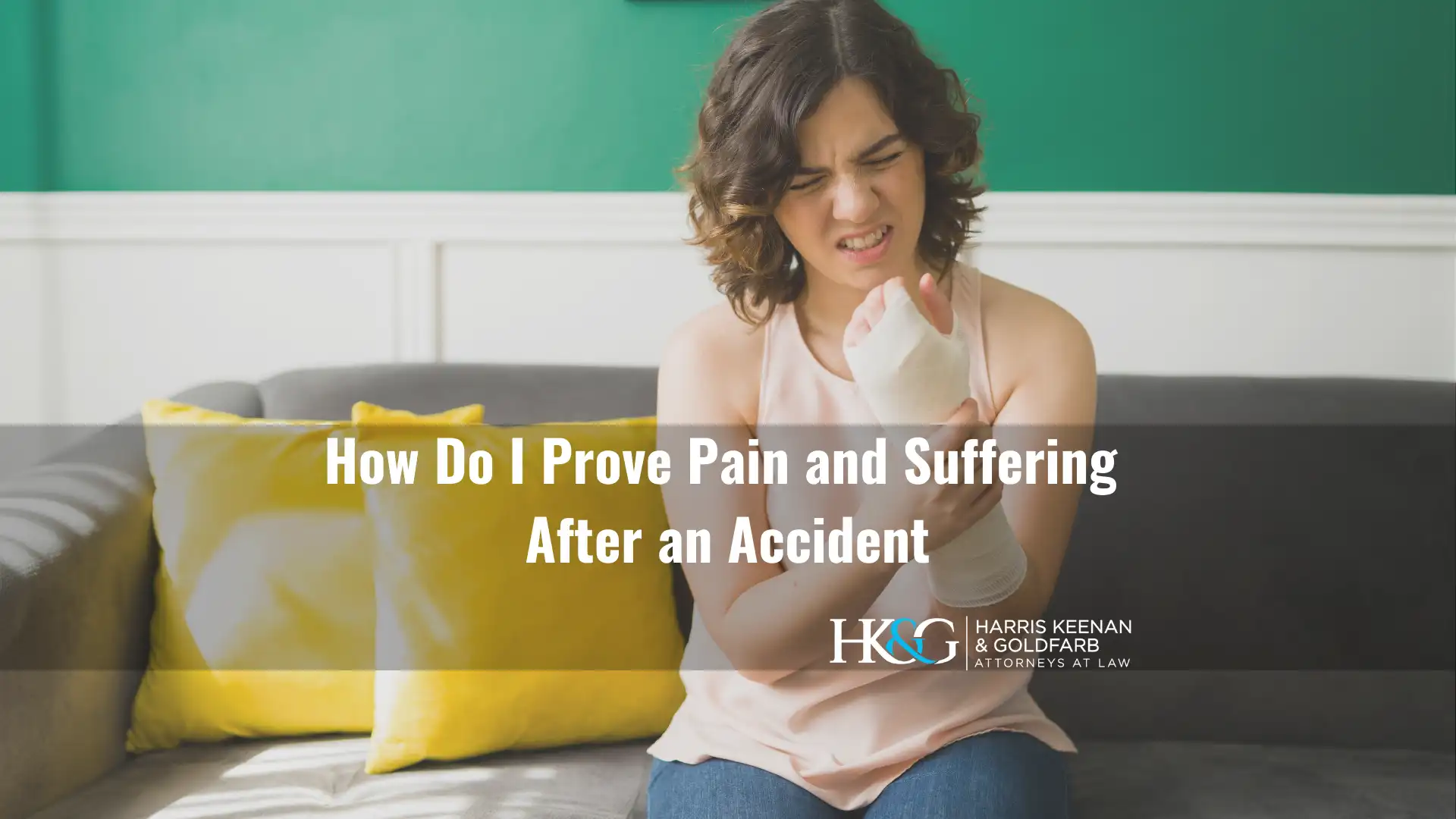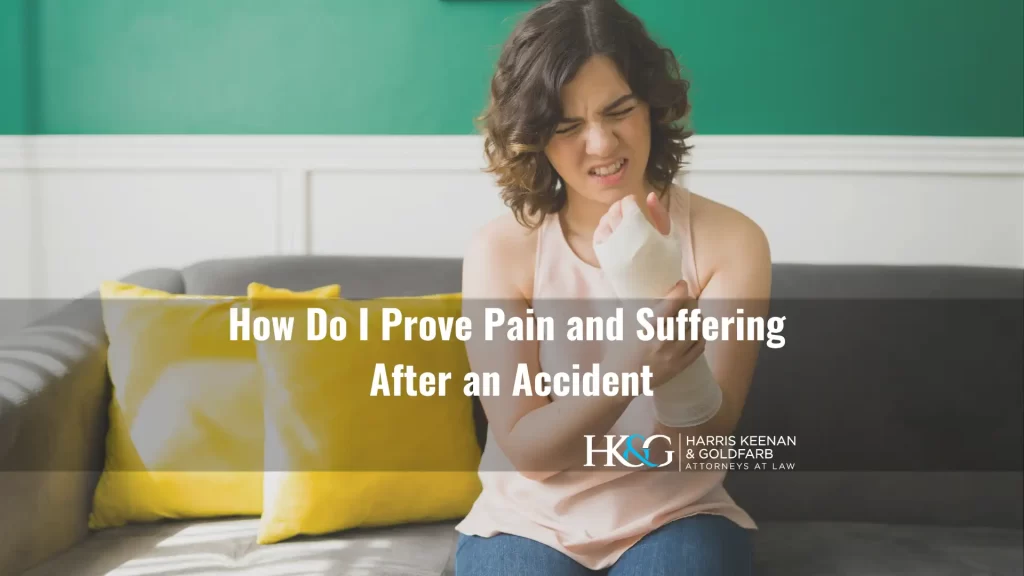 If you suffered an injury in an accident, the physical and emotional pain might be overwhelming. You could be entitled to seek compensation for your accident-related losses, and your pain and suffering is essential in determining the financial relief you deserve. However, proving pain and suffering after an accident requires careful documentation and effective communication. In this blog post, the legal team at Harris, Keenan & Goldfarb will explore two crucial aspects of proving pain and suffering: the importance of keeping a pain journal and how to describe pain and suffering accurately.
The Importance of Keeping a Pain Journal
One powerful tool for proving pain and suffering is a pain journal. A journal serves as a personal record of your physical and emotional difficulties after an accident. You can provide valuable evidence to support your case by consistently documenting your pain and suffering.
Maintaining a pain journal offers several benefits. First, it helps you track the progression of your injuries and any related discomfort over time. This comprehensive record allows you to demonstrate the severity and duration of your pain. Second, it provides specific details that you might forget or overlook later, ensuring accuracy when presenting your case. Last, a well-kept pain journal demonstrates your commitment to your recovery and legal claim, which can positively impact the court's perception of your case.
To create a pain journal, note the date and time of your pain or discomfort and briefly describe what you experience. Be specific and detailed. Include information about the location of the pain, its intensity on a scale from 1 to 10, and any activities or circumstances that worsen or alleviate the pain. Regularly update your journal with any changes, new symptoms, or emotional struggles you experience.
How to Describe Pain and Suffering 
Describing your pain and suffering is crucial for conveying its impact to insurance companies, opposing attorneys, and the court. However, articulating these experiences can be challenging. To maximize your chances of success, consider the following tips:
Use descriptive language – Use vivid and descriptive terms to describe your pain clearly. Instead of simply stating, "I'm in pain," try using phrases like "stabbing sensation" or "persistent throbbing."
Provide examples and comparisons – Describe your pain in terms of relatable experiences. For example, you could say, "The pain in my back is similar to a constant, dull ache as if I'm carrying a heavy backpack all the time."
Communicate the impact – Describe how your pain and suffering affect your daily life. Explain the limitations it imposes on your ability to work, engage in hobbies, or enjoy time with loved ones. By illustrating the real-life consequences, you can convey the full extent of your suffering. Remember, honesty is crucial when describing your pain and suffering. Exaggeration or misleading information can undermine your credibility and harm your case.
Gathering Supporting Evidence 
To strengthen your case and validate your claims of pain and suffering, an experienced attorney can gather supporting evidence. Some critical pieces of evidence your lawyer might collect are: 
Medical records – These documents officially record your injuries, diagnoses, and treatments. They are objective evidence of your pain and suffering and can support your claim.
Expert testimonies – Expert witnesses, such as medical professionals or therapists, can provide specialized insights into your condition. Their professional opinions and evaluations carry weight in proving the extent of your pain and suffering.
Photographs and videos – Visual evidence can be compelling. Take pictures or videos of visible injuries, physical limitations, or the impact of your pain on your day-to-day life. If you gather evidence, organize it systematically, making it easier for your attorney to present a strong case on your behalf.
Seeking Professional Legal Assistance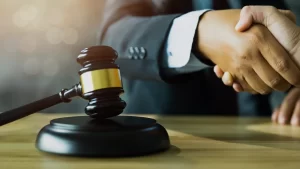 Proving pain and suffering after an accident is a complex process that requires legal expertise. Consult an experienced personal injury lawyer at Harris Keenan & Goldfarb who can advocate for your rights and interests after an accident. 
A skilled attorney can evaluate your case, explain your legal options, and gather the necessary evidence. A lawyer will possess the knowledge and resources to strengthen your pain and suffering claim, increasing your chances of receiving fair compensation.
Contact Our Personal Injury Attorneys Today 
Proving pain and suffering after an accident is crucial for obtaining the compensation you deserve. You can build a strong case by keeping a detailed pain journal, effectively describing your experiences, gathering supporting evidence, and seeking professional legal assistance. Contact the experienced team at Harris Keenan & Goldfarb today to get started. Call us at 1-800-PAIN-LAW, or fill out our online form.