You probably know what a personal injury lawsuit is and why you might need to file one if someone else hurt you. You may even have heard the term "damages." But what do you know what it means, or what separates economic and non-economic damages from each other? On this blog, the New York personal injury lawyers with Harris Keenan & Goldfarb will answer those questions and explain what you can expect if you file a lawsuit or insurance claim against someone who hurt you.
What Are Damages in a Lawsuit?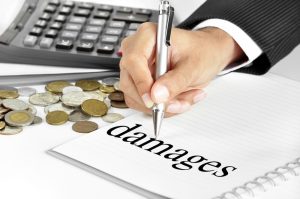 Damages refer to the amount of financial compensation that a plaintiff – the injured party – can recover from a defendant in a personal injury case. Damages should compensate the plaintiff for any losses incurred due to the defendant's actions or negligence. These losses can be both financial and non-financial in nature.
What Are Economic Damages?
Economic damages are losses that can be quantified in monetary terms. They refer to any expenses the plaintiff has incurred or will incur in the future due to the injury. Economic damages include the following:
Medical expenses – Any medical bills that the plaintiff has incurred as a result of the injury, including hospital bills, doctor's fees, medication costs, and rehabilitation expenses, as well as travel costs to and from appointments
Lost wages – Both the wages/salary the plaintiff has already lost and the money they can no longer make in the future because of their injuries
Property damage – Most significant in car accidents, though other incidents can result in damage to personal items
Other out-of-pocket expenses – Any losses of a financial nature not included above may also be recoverable
In a personal injury case, the plaintiff can seek compensation for any past and future economic damages related to the injury.
What Are Non-Economic Damages?
Non-economic damages are losses that are not quantifiable in monetary terms. They refer to any physical or emotional pain and suffering that the plaintiff has experienced due to the injury. Non-economic damages can be more challenging to calculate than economic damages, as they are subjective and can vary from person to person.
"physical pain and suffering" refers to any physical discomfort or pain the plaintiff experienced due to the injury. This can include chronic pain, discomfort, or disability. "emotional pain and suffering" refers to any psychological distress or trauma the plaintiff experienced due to the injury. This can include depression, anxiety, loss of enjoyment of life, or loss of consortium – the loss of a spouse's companionship or intimacy.
Several factors can impact the dollar value of the compensation awarded in a personal injury case.
These non-economic factors include the following:
The severity of the injury – Generally speaking, a more severe injury will result in more compensation.
The plaintiff's age – Because non-economic losses can stretch into the future, the years the plaintiff likely has ahead of them will also affect compensation.
The extent of the defendant's negligence or fault – New York's comparative negligence laws reduce a plaintiff's recovery in accordance with their share of fault. In other words, the more apparent it is that the defendant is at fault, the more money the plaintiff could stand to recover.
Because non-economic damages are more subjective in nature than economic damages, you cannot simply add them up to arrive at a number. Instead, courts use formulas to approximate a value. One common way they do that is called the "multiplier" method. For this method, you multiply the total economic damages by a number between 1.5 and 5, depending on the perceived severity of the underlying injuries. The final number is an all-in figure for economic and non-economic losses.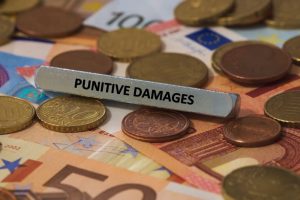 Additionally, the skill and experience of the plaintiff's attorney will factor into how much money the plaintiff can recover. And it's worth noting that while some states place caps on how much a plaintiff can recover, New York does not.
Punitive damages are another type of damage that is distinct from non-economic damages but related in theory. These damages do not compensate the plaintiff for their loss but rather punish the defendant for their egregious behavior. They are rarely awarded at trial but may be available in cases of extreme recklessness or purposeful harm.
Contact Harris Keenan & Goldfarb
Were you hurt in an accident in New York? Was someone else at fault? If so, they could owe you damages. Let the experienced New York personal injury lawyers of Harris Keenan & Goldfarb help you pursue them. We offer complimentary consultations and work without charging an upfront fee, so don't hesitate to contact us to get started.