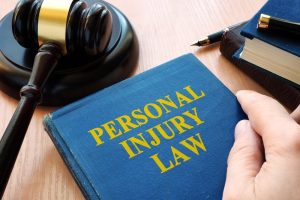 Many people have preconceptions about how personal injury cases work. Popular media can lead you to believe that injured individuals immediately sue the at-fault party, leading to a dramatic and protracted courtroom battle. This idea can feel intimidating for those who are simply looking for fair compensation for the losses they have sustained in an accident. As such, they may decide against hiring a lawyer and choose instead to file a claim on their own.
However, employing the services of an experienced attorney is useful for more than cases that are going to trial. All personal injury lawyers know that very few cases end up in court. Having a knowledgeable lawyer on your side can help you to receive a favorable outcome of your insurance claim quickly and efficiently. Understanding how personal injury cases work and why they usually do not go to trial can help you feel prepared for the process that lies ahead.
What Is a Personal Injury Case?
Personal injury law deals with cases in which a person suffers an injury due to the negligent actions of another party. The types of personal injury cases we handle include:
After an initial consultation, your lawyer will investigate the accident to determine how it happened and who was at fault.
If the accident involved a motor vehicle, you must pursue compensation through your personal injury protection policy first. If your injuries meet the significant injury threshold, you can pursue compensation from the at-fault party's insurance company.
At that point in your motor vehicle accident case, or in any other type of personal injury case, your lawyer will file a claim with the negligent party's insurance company. After your medical treatment is completed, your attorney will send the insurance company a demand letter to open settlement negotiations.
The compensation you receive can cover accident-related losses such as:
Medical expenses
Lost wages from time you missed at work
Property damage
Physical and emotional pain and suffering
How Are Most Personal Injury Cases Resolved?
Most personal injury cases resolve in one of the following ways:
Negotiated settlement – In this type of resolution, your attorney and the at-fault party's insurance company negotiate a compensation package for you. Once you reach a settlement that you find acceptable, you will relinquish your right to pursue further legal action against the other party.
Mediation – Negotiations are not always successful. If the two parties reach an impasse, they may enlist the services of a neutral mediator. This person is often a retired judge or a third-party attorney whose task is to help the opposing sides reach a mutually acceptable agreement.
Arbitration – Like mediation, arbitration is a type of alternative dispute resolution (ADR). Yet while mediation involves informal discussions, arbitration requires the formal testimony of both parties and could result in a binding decision.
If none of these out-of-court options results in an agreement between the two parties, the case can proceed to trial.
What Percentage of Personal Injury Cases Go to Trial?
The numbers may fluctuate over time, but the vast majority of cases never reach the trial stage. Many estimates indicate that fewer than five percent of personal injury cases make it to court. Having an experienced injury attorney, like the lawyers of Harris Keenan & Goldfarb, on your side can improve your chances of resolving your claim before it goes to trial.
What Is a Trial Lawyer?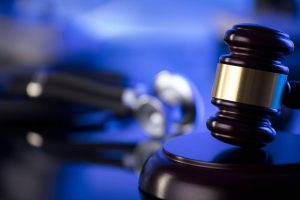 A trial lawyer is an attorney with the skill and experience necessary to fight for your best interests in a court of law. Many personal injury lawyers are not trial lawyers. Because of that, they will only accept your case if they are certain it will end in a settlement. The attorneys at Harris Keenan & Goldfarb have experience winning verdicts in the courtroom as well as negotiating settlements with insurers. When an insurance adjuster knows that your attorney has a history of success in court, they will be far more likely to take your claim seriously.
Contact Us For a Free Case Consultation
If you suffered injuries in an accident in New York, the experienced personal injury lawyers at Harris Keenan & Goldfarb could fight for your rights and help you seek compensation for your medical expenses, lost wages, pain and suffering, and more. We have experienced trial lawyers and have secured over $500 million in awards and settlements for our past clients.
Call us today at 800-PAIN-LAW or contact us online for a free consultation to learn more about your legal rights.
Related posts
How to prepare for your deposition
How to know if your depositi0n went well