If you have suffered injuries in an accident due to the negligence of another party, you may know that you have the right to file a claim for compensation. Yet many people wonder whether they should handle the claim on their own or hire an attorney to help them. You might hesitate to speak to a lawyer because you believe you would struggle to afford the legal fees, or worry about how much a lawyer would take from your settlement. After all, the cost of medical treatment and lost wages due to missed time at work after an accident leave little room for additional expenses. Having these kinds of concerns is completely normal. However, financial worries do not need to prevent you from consulting with an experienced legal professional. Personal injury lawyers often work on a contingency fee basis, meaning you can work with them even if you cannot afford to pay them upfront. 
What Is a Contingency Fee?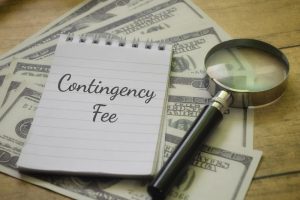 As with many reputable law firms, the experienced attorneys at Harris Keenan & Goldfarb charge their clients only after successfully recovering a financial award for our clients' claims. You will not owe us anything if we do not win your case. This agreement is known as a contingency fee. A contingency fee arrangement allows you to access high-quality legal representation, even under uncertain financial circumstances. Furthermore, these agreements encourage us to work as hard as possible on your behalf. We only get paid if we succeed.
What Is the Standard Contingency Fee for an Attorney?
What you owe at the end of your case will depend on the percentage you agree to when you hire your attorney. Contingency fees generally fall between 30 percent and 40 percent of your final settlement. The average fee is 33 percent. This means that if your settlement is $50,000, your attorney's fee would be $16,500. However, it is important to remember that people who work with an attorney usually recover much more than those who file a claim alone. So, in the end, the lawyer's services more than pay for themselves.
What Other Costs Should I Expect?
When you finalize your arrangement with your attorney, they may agree to pay for certain up-front costs related to your case. Upon receiving your payout, you might see deductions for costs, such as:
Medical record access fees
Postage fees
Depositions and trial exhibit costs
Filing fees
Police report request fees
Investigator and expert witness fees
Mediation or arbitration fees
If these costs are deducted from your payout, the amount you take home might be less than the difference between your agreed-upon settlement and your legal fees. Your attorney should advise you of these costs in advance.
How Do Attorneys Collect Payment?
Once your claim is complete, you will not receive a check directly. Instead, the insurance company will send a check to your attorney. Your attorney will deduct the expenses they've incurred on behalf of your case in addition to their legal fees. They will then make out a check to you for the remainder.
Would I Take Home More Money without a Lawyer?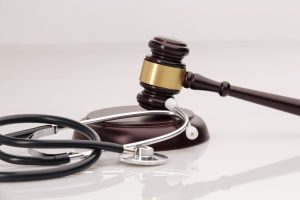 While you have the right to file a personal injury claim on your own, you should be aware of the risks before attempting to do so.
Most people receive larger settlements or verdicts when an experienced legal professional is representing them. Insurance companies may try to undervalue your claim if you do not have legal representation. Seasoned attorneys know how to respond to insurance adjusters' tactics, so you won't have to settle for less than the compensation you deserve.
Furthermore, sometimes insurance companies will deny a valid claim. In such cases, the only way to recover your compensation is to file a lawsuit. If your case goes to court, you will need an experienced trial lawyer to represent you. The defendant's legal team will do everything they can to undermine your case, so having a skilled personal injury attorney is in your best interest.
A personal injury claim comes with a lot of complexities. Navigating these challenges can feel particularly difficult when you are recovering from injuries. Your attorney will take this pressure off you by handling every aspect of your case so that you can focus on your health.
Contact an Experienced New York Personal Injury Attorney
If you have suffered injuries in an accident, you need an experienced and compassionate lawyer on your side. The skilled and knowledgeable attorneys at Harris Keenan & Goldfarb dedicate themselves to protecting the rights of injured New Yorkers. We will stand up to insurance companies and fight for the full and fair compensation you deserve for your losses. Our firm has recovered over $500 million in compensation for past clients.
We won't charge you any fees until we win a settlement or a verdict on your behalf. Call us today at 800-PAIN-LAW or contact us online for a free consultation to learn more about how we can help you.