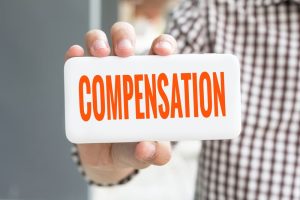 Compensation in personal injury cases depends on a lot of factors. These include the injuries sustained and how the injured person responds to their treatment. It may take a while for the details of a patient's recovery to become known. Some injuries take a while to present. Yet questions about how much a case is worth and how the money will be paid out are usually the first we get from potential clients. So, in the following post, we explain how personal injury settlements are paid out.
Two Types of Personal Injury Settlement Payouts
The amount of money you receive will depend on the nature of your injuries, the costs of your medical treatment, and their effect on your ability to work. Your attorney will negotiate with the insurance company to secure the maximum amount of money available in your case. After your lawyer and the at-fault party's insurance company have reached an agreement, you will know how much to expect in the payout.
As you and your lawyer finalize the settlement, you will also agree on what form the settlement will take. Payouts for personal injury claims generally come in two types: a single lump sum payment or a series of structured payments over time.
While lump-sum payments are more common, some negotiations will result in a series of structured payments you will receive over months or years. This form of agreement tends to apply to situations where you require long-term medical care due to debilitating injuries.
In some cases, you may have the option to choose between these two forms of payout. If so, you can ask your attorney which option best suits your situation.
Lump-Sum Payments: Pros and Cons
A single payment for your injury claim offers a few advantages over a structured settlement. These include:
Immediate access to all your funds
The ability to spend or invest your money as you please
The possibility of paying for unexpected expenses that may emerge
However, receiving your entire payout all at once comes with some potential disadvantages, such as:
The possibility of losing much of your money through unfortunate investments
The pressure to give your money away to those around you
Structured Settlements: Pros and Cons
Structured settlements have advantages and disadvantages as well.
The pros of receiving a series of structured payments over time include:
The sense of stability that comes with knowing that you will receive a certain amount of money at regular intervals
The knowledge that you can continue to cover your expenses as time goes on
Less pressure to give money away
The cons of structured settlements include:
The inability to deal with sudden large expenses
Limitations on how much of your money you can invest at once
Receiving Your Funds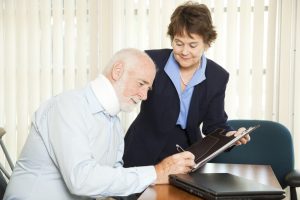 After your attorney and the insurance company agree on the terms of your settlement, the insurer will make out a check to your lawyer. Many personal injury attorneys, including the attorneys of Harris Keenan & Goldfarb, work on a contingency basis, meaning that your lawyer only takes a fee for their services after they have secured financial compensation for you.
However, before they take their fee, they may attempt to negotiate lower amounts for any medical or other debts you have incurred due to the accident. Then, after deducting their legal fees and costs, your lawyer will make a check to you for the remaining money from the payout.
Contact Us About Your Personal Injury Case
If you were injured in an accident in New York, speak to an experienced personal injury attorney as soon as possible. The skilled and knowledgeable lawyers at Harris Keenan & Goldfarb are proud to fight for the best interests of injured New Yorkers. We are committed to making the claims process as swift and effective as possible. Our legal team will work to recover the full and fair compensation you deserve while you focus on recovering your physical health.
The attorneys at Harris Keenan & Goldfarb look forward to offering you the excellent legal counsel you deserve. Call us today at 800-PAIN-LAW or contact us online for a free consultation to learn more about your legal options.