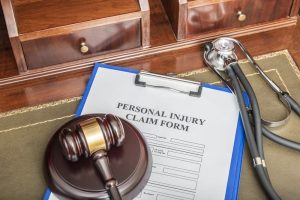 Personal injury claims allow injured people to seek compensation for their losses in situations where someone else harmed them. In most cases, the claimant and the insurance company can come to an agreement about the amount of money the injured party deserves to receive. However, if the insurance company denies or undervalues your claim, a personal injury lawsuit may be the only way to recover the compensation you deserve. In this post, we go over the steps involved in a personal injury lawsuit.
How to File a Personal Injury Lawsuit
If negotiations with the insurance company have failed to achieve the desired result, an experienced New York City personal injury attorney can handle everything you need for your case. To help you understand how the process works, we've outlined the steps in a lawsuit for you here.
Step One – Filing a Complaint
Your lawsuit will begin when your attorney files a series of documents with the court on your behalf. These papers will include a complaint, which is a document that formally identifies the factual and legal bases for the lawsuit. Filing the complaint will require you to identify the specific instance of negligence that resulted in your injuries. You will also need to outline what kind of financial compensation you are seeking.
Filing the complaint will involve paying a fee. The amount you will need to pay will depend on the type of lawsuit and the jurisdiction where you are filing.
Step Two – Service of Process
The second step is to serve the defendant with the complaint and the legal summons. When the defendant or their lawyer receives a copy of the documents, the "service of process" is complete. Depending on the jurisdiction, this step must occur within 30 to 120 days of filing with the court. Extenuating circumstances may persuade a court to grant a time exception.
Step Three – Defendant's Response
Once you have served the defendant, they will have 20 or 30 days to respond to your petition. At this point, they can either:
File an answer that admits or denies each allegation in your petition, or
File a motion to dismiss the lawsuit. If the court grants this motion, it may throw out the case in whole or in part.
Step Four – Discovery
If your lawsuit proceeds, the next step is discovery. This phase of the process gives both parties' lawyers an opportunity to gather more information about:
The facts and circumstances of the accident
The nature and extent of your injuries
Other aspects of your claim
This phase consists of the parties asking each other for documents and information, and depositions may be taken. The discovery phase is crucial because it can reveal previously unknown facts to either side. These facts may include video evidence, witness information, and background information about the defendant.
Step Five – Mediation
Mediation is a type of alternative dispute resolution (ADR). This process allows you and your lawyer to communicate directly with the other side in a neutral setting. The mediator, usually a retired judge or neutral attorney, can help you and the defendant reach a common ground where you can agree upon a mutually favorable outcome.
Mediation is mandatory in most civil cases in New York. A successful mediation process can save a great deal of time and money.
Step Six – The Trial
Unsuccessful mediation generally means that a courtroom trial is the only remaining option for you to recover the compensation you deserve. During the trial, your lawyer will argue your claim directly before a judge and possibly a jury. The case will end when the judge or jury issues a final ruling on how much compensation the defendant must pay you.
Step Seven – Filing an Appeal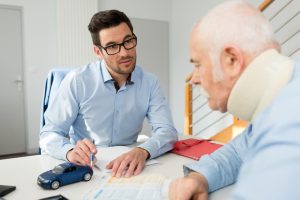 If you find the ruling or verdict unsatisfactory, you may have an opportunity to appeal. In some cases, an appeal can increase the compensation you receive. However, it might take years before the process is complete.
Contact an Experienced NYC Personal Injury Lawyer
Suffering an injury in an accident is an overwhelming experience. Recovery can take weeks, months, or even years, resulting in ever-increasing medical expenses. Furthermore, you may be unable to earn money from work while you recover, making your financial circumstances as painful as your physical ones. Don't add to your stress. If you were injured in an accident that wasn't your fault, consult a lawyer for advice on how to recover compensation. 
Some people convince themselves that they can serve as their own counsel in a personal injury lawsuit. Doing so tends to be a mistake. Filing a lawsuit involves numerous deadlines, confusing procedural complexities, and intense pressure from high-powered defense attorneys working for the insurance companies.
The experienced personal injury attorneys at Harris Keenan & Goldfarb will handle every aspect of your lawsuit. Let us take care of the legal complexities so you can focus on your recovery. We have a reputation for treating our clients well and getting results. We have recovered over $500 million in compensation for our clients. Plus we never charge any fees upfront. We work on contingency, so we don't get paid until you receive your settlement or award.
Call us today at 800-PAIN-LAW or contact us online for a free consultation.