After an accident, you may wonder whether hiring a lawyer is necessary. You may think the accident was minor or you weren't injured severely. However, sometimes, injuries after an accident may take time to manifest. This post discusses some things to consider when deciding if you should hire a lawyer after your accident. 
What Is a Personal Injury Lawyer?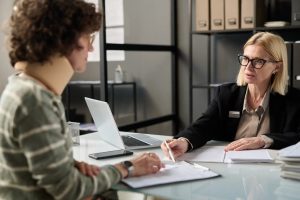 Personal injury claims serve as a means of seeking compensation and holding the at-fault party accountable for your losses. If you have received injuries in an accident in New York City that wasn't your fault, hiring an experienced personal injury attorney can allow you to move through the claims process without the stress and effort of doing it on your own.
A personal injury lawyer is an attorney who helps injured people recover compensation for their accident-related injuries and losses. They work on behalf of their clients to recover financial compensation for things such as:
Injury-related medical expenses
Lost wages from missed time at work
Property damage
Transportation and accommodation costs if you need to travel for treatment
Reduced future earning capacity
Physical and psychological pain and suffering
Disability and disfigurement
Loss of enjoyment of life
What Does a Personal Injury Lawyer (an "Accident Lawyer") Do?
Personal injury attorneys handle cases where someone has received injuries due to another party's negligence or wrongdoing. These can include:
There is never a good time to suffer an accident. Aside from the excruciating pain, accident-related injuries can cost immense amounts of money in medical bills, damaged property could require repairs, and you could be forced to take time off work. Serious injuries may even prevent you from returning to your previous job, reducing your earning capacity in the future. When the accident was another party's fault, the situation can leave you feeling a sense of injustice.
When someone suffers an injury or loses a loved one in one of these incidents, they can often feel anxious and vulnerable. Filing a personal injury claim can feel overwhelming at such a time. A personal injury attorney dedicates themselves to handling every aspect of your claim so that you can focus on your own recovery and healing.
Over the course of your claim, your attorney will:
Consult with you to learn more about the incident in which you received your injuries, as well as how the injuries have affected your life
Investigate the incident to determine how it occurred, why it happened, and who is at fault
Negotiate with the at-fault party's insurance company for a fair compensation package
File a lawsuit if the insurance company refuses to compensate you for the full extent of your losses
When to Hire a Personal Injury Lawyer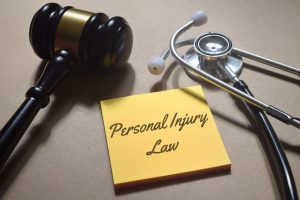 Many people believe they can handle a personal injury claim on their own. However, the process is complex and full of pitfalls. Without a thorough understanding of how the claims process works, you may inadvertently devalue your own claim by failing to realize the full extent of your losses.
Furthermore, the insurance company will do anything to avoid paying out a large sum of money. Insurance adjusters are trained to ask questions in a way that gets you to accept responsibility for an accident. Saying the wrong thing can cost you the compensation you deserve.
You need an experienced lawyer any time you file an injury claim. A good attorney will know how to handle negotiations with the insurance company, and they will take the at-fault party to court if necessary. Injured individuals usually receive larger payouts when they have legal representation, largely because insurance companies understand that a seasoned lawyer knows how to fight.
How to Choose a Personal Injury Lawyer
Choosing the right attorney is one of the most important decisions when filing a personal injury claim. You need a lawyer to understand your challenges as you recover from your injuries. They should also be passionate about standing up to insurance companies and their high-powered defense attorneys.
As you search for a potential lawyer, look at their track record. Have they achieved favorable settlements and verdicts on behalf of their other clients? Do they have experience in your type of case? Does the firm have excellent testimonials? Do they answer your questions clearly? If so, you can feel confident that they can succeed in your case.
Contact Us
At Harris Keenan & Goldfarb, we make it their mission to deliver the best financial results possible for New York's injured citizens. Over the last 25 years, our attorneys have developed a reputation for excellence, ethics, and compassion throughout New York and surrounding areas. We look forward to providing you with the high-quality legal counsel you deserve.
Call us today at 800-PAIN-LAW or contact us online for a free consultation and learn more about how we can help you.
Related posts
How to know if your deposition went well