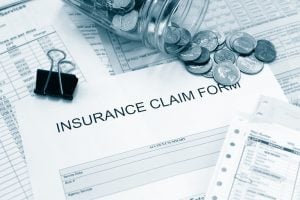 Injured New Yorkers have the right to claim compensation for their injuries and losses after an accident. Yet because New York a "no-fault" state, understanding how to file an insurance claim against the other driver after a car accident can be confusing.
Suffering injuries in a car accident can lead to an overwhelming set of unexpected consequences. On top of the pain you experience from the injuries, you may also face intensive medical procedures, a lengthy recovery period, and the need to take time off work. All of this can result in a significant financial strain on top of all the other stresses you are already feeling.
It is always best to consult with a personal injury lawyer after a car accident, but for those of you looking for more information before scheduling a legal consultation, Harris Keenan & Goldfarb have summarized the main facts of the matter below.
What Does "No-Fault" Mean?
New York law requires all drivers to carry a no-fault insurance policy with at least $50,000 in coverage for personal injury protection (PIP). This insurance reimburses you for:
Your medical expenses
80 percent of your lost wages, up to $2,000 per month
Other out-of-pocket expenses, such as medical devices or the cost of home assistance due to your injuries
For example, if you have a PIP policy worth the $50,000 minimum, your own insurance will redress any injury-related losses you incur up to that amount.
Note that no-fault benefits do not apply in certain circumstances, such as if:
You were riding a motorcycle when the accident happened
You were driving under the influence of drugs or alcohol
You were participating in a drag race
You were driving while committing a felony (such as resisting arrest)
You were knowingly driving a stolen vehicle
When Can I File a Claim against the Other Driver?
"No-fault" does not imply that a negligent driver bears zero responsibility. Your no-fault PIP coverage applies only to injuries you sustain in an accident. You have the right to file a claim against another party to cover property damage, such as necessary vehicle repairs or replacements.
Furthermore, you can file a third-party claim if you sustain a serious injury in the accident. New York law defines "serious" as any injury that results in:
Dismemberment
Serious disfigurement
Broken or fractured bones
Loss of a fetus
Permanent loss of the function of any bodily organ, system, or member
Permanent limitation of any bodily organ or member
Temporary injuries that prevent engagement in usual daily activities for 90 days or more in the 180 days following the accident
In any of the above circumstances, filing a claim against the other driver's liability insurance can help you recover compensation for losses in excess of your no-fault benefits.
A successful filing will depend on proving that the other driver's negligence led directly to your injuries. For example, if the other driver caused the accident because they were disobeying traffic laws, you can link their negligent behavior to your injuries.
How Do I Report an Accident to the Other Driver's Insurance?
Anytime you are involved in an accident with someone else, you should exchange insurance information with them. When you contact their insurer via telephone or their website, you should be ready to provide them with the following information:
Your name and the other driver's name
The other driver's policy number
License plate numbers of all vehicles involved
Accident location, time, and date
General description of the collision
Names and contact information of witnesses, if applicable
Accident report from the responding law enforcement officer
While reporting this information accurately is vital, be careful not to admit fault in any way. Many people feel guilty after a crash but it is important to avoid using apologetic language such as "I'm sorry" or "I shouldn't have…. " Insurance adjusters look out for this kind of language and will use it to try to devalue your claim.
Rather than assuming any degree of responsibility for the collision, wait for the police and your attorneys to investigate the accident. The evidence that emerges from these investigations might produce clear evidence that the other party was driving negligently.
Contact an Experienced New York Car Accident Attorney
Filing an insurance claim can seem overwhelming, especially if you are in a vulnerable state after the crash. A seasoned car accident lawyer will have the knowledge and skill to build a strong claim while you focus on doing what is necessary to recover.
The New York car accident attorneys of Harris Keenan & Goldfarb can handle every aspect of your case, from investigating the accident to negotiating your settlement with the insurance company. If necessary, we are prepared to take the other party to court. Our legal team is made up of seasoned trial attorneys who know how to get results. We have recovered over $500 million in compensation for injuries and damages for our past clients.
Call us today at 800-PAIN-LAW or contact us online for a free consultation to learn more about how we can help you.