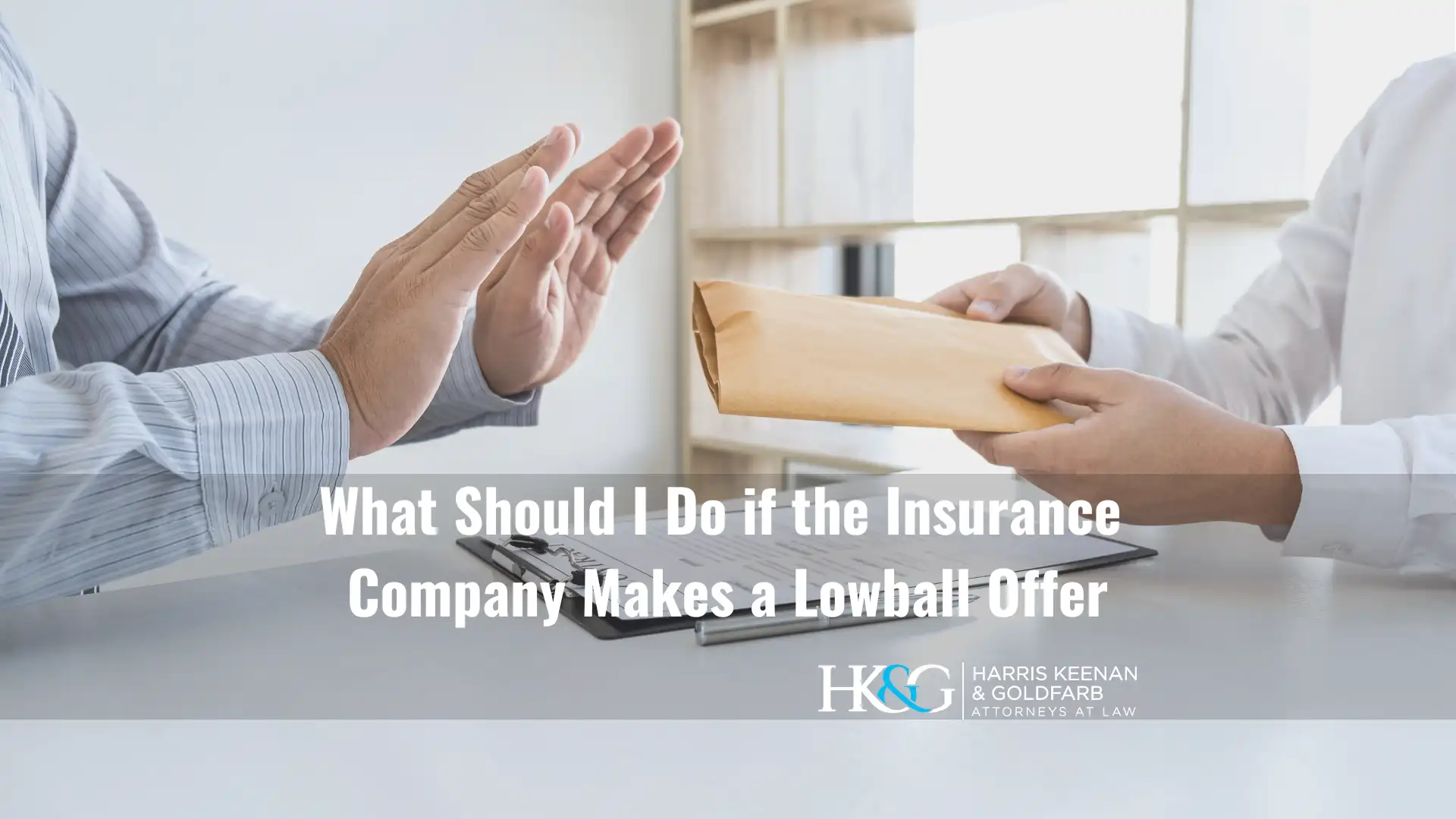 An accident can leave you with a variety of losses – a legal term meaning the physical, emotional, or financial damage you've suffered at someone else's hands. These losses might include medical expenses, lost income, and pain and suffering. In such situations, you have the right to expect the at-fault party's insurance company to make you whole. But more often than not, an insurer's initial settlement offer falls far short of covering the full value of the losses in question.
If this happens to you, don't panic or act rashly. With the right strategy, you can still optimize your chances of achieving the full compensation you deserve.
Why Is the First Settlement Offer Always So Low?
Most insurance carriers are for-profit entities that make money by collecting premiums and lose it by paying out claims. As such, they use lowball offers to protect their bottom line. They bank on injured victims accepting an insufficient amount out of desperation or lack of resources to fight back. They may also assume that you have not done your due diligence about the losses you have suffered and therefore do not understand the true value of your claim.
By making unreasonably low offers, the insurer also gauges how you might respond to future offers. Don't let them take advantage of you.
What Not to Do When You Get a Lowball Offer
On seeing the insurance company's initial figure, many claimants believe they are receiving a good deal. However, you should refrain from accepting the terms or cashing the check right away, as this will probably prevent you from claiming further compensation for these injuries.
Others may feel offended by an inadequate offer. If this is the case for you, do not respond in anger or make a counteroffer on the spot. Remain professional and patient, but speak to an attorney immediately.
How to Deal with a Low Settlement Offer
Knowing what to do when you receive a lowball offer from an insurer will significantly increase your odds of achieving a favorable result in your claim. Follow these steps to strengthen your position:
Gather Evidence – Compile medical records, accident reports, evidence of lost income, and other documentation to demonstrate the full extent of your losses. The more evidence you have, the more difficult it will be for the insurance adjuster to deny your claim.
Calculate the Full Value of Your Losses – Add up medical bills, lost wages, cost of future care and calculate an amount for pain and suffering. Some of these losses may be challenging to calculate on your own, and you can benefit from the assistance of a seasoned lawyer.
Hire an Experienced New York Personal Injury Attorney – An attorney adept at claim valuation can give you a professional assessment of what your case merits. They handle negotiations to achieve fair compensation.
Preparing to File a Lawsuit
Even when you have a solid case and have followed all the correct steps, an insurer might continue to behave unreasonably. If an insurance provider refuses to make a fair settlement offer, your attorney will prepare a personal injury lawsuit on your behalf. This legal action argues for compensation before a judge and/or jury. Your lawyer will:
Draft a complaint detailing your losses and allegations of negligence against the responsible parties. This action initiates the lawsuit.
File the complaint with the proper state or federal district court based on the accident circumstances and the damages you are seeking.
Serve notice of the lawsuit to the defendants.
Represent you through the litigation process, including discovery, depositions, motions, and trial.
Retain expert witnesses to substantiate compensation claims such as lost income or medical expenses.
Negotiate with the defense right up until trial to reach an equitable settlement.
The threat of trial generally compels insurers to make reasonable offers to avoid courtroom exposure. Your lawyer's litigation experience gives you leverage for maximum recovery in a settlement outside court or through a favorable verdict at trial.
Contact Harris Keenan & Goldfarb Today
Are you suffering in the aftermath of an accident-related injury? Then you deserve fair compensation for your losses. Don't let unethical insurers get away with lowball tactics. Enlist the services of a seasoned New York personal injury attorney who can handle these legal challenges for you while you focus on healing.
The attorneys at Harris Keenan & Goldfarb have a proven record of recovering maximum compensation for injured clients across New York. With over 25 years of experience, our law firm provides the shrewd representation you deserve. Contact our offices today at 800-724-6529 or contact us online for a free consultation to learn more about how we can help you.