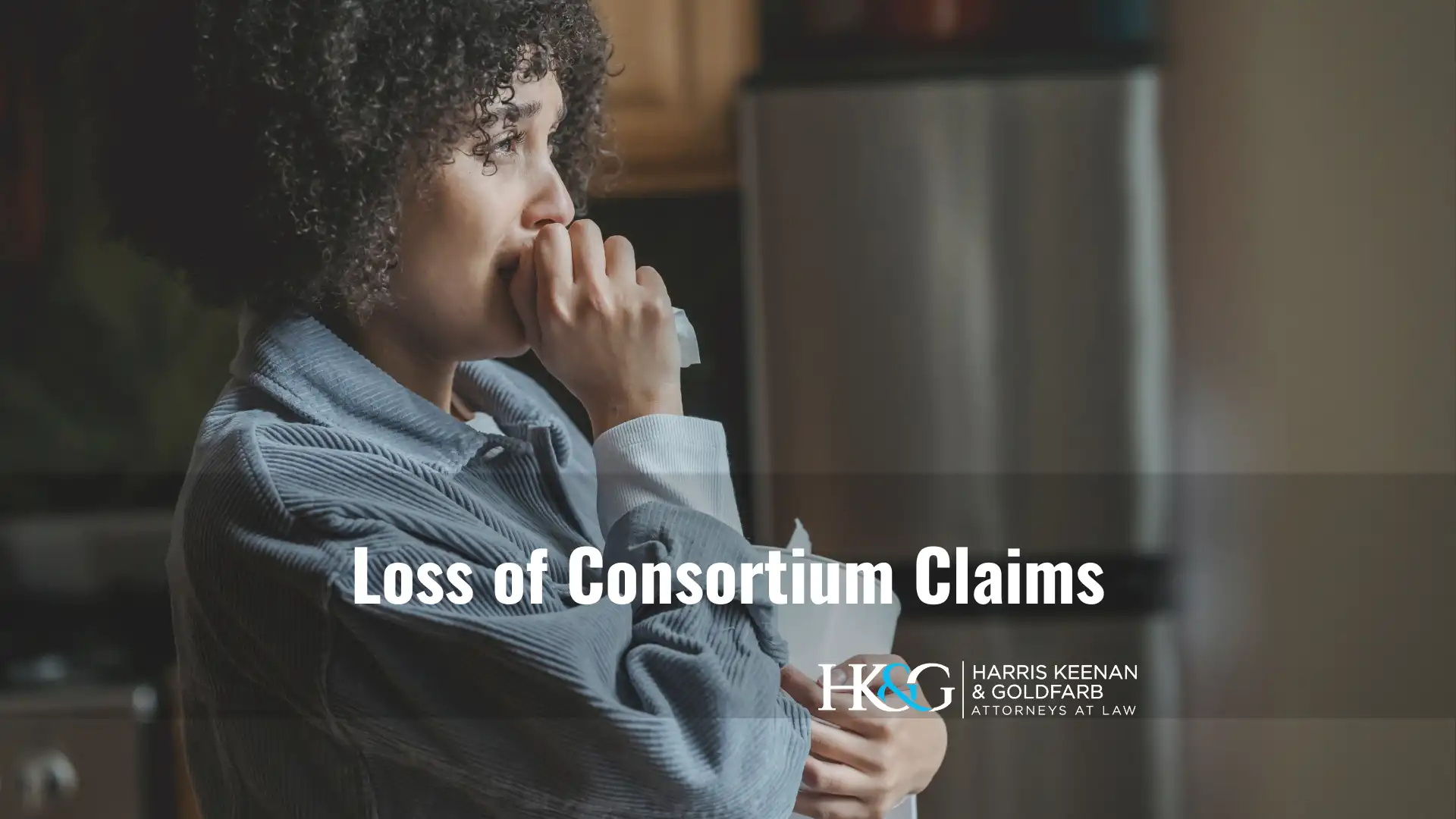 Much of personal injury law focuses on seeking compensation for the injured individual's physical pain, psychological distress, and financial turmoil. However, when a person suffers injuries due to another party's negligence, the ramifications often extend beyond just the individual directly harmed. Family members, especially spouses, can suffer tremendously as their loved one deals with pain, emotional distress, and lost income.
New York law recognizes the pain such situations can create. The state allows these relatives to pursue compensation through a loss of consortium claim. Understanding what loss of consortium is and how to prove it in a personal injury case can help you plan the necessary steps to protect your rights.
What Is Loss of Consortium?
A loss of consortium claim seeks compensation for family members whose relationship with the injured victim has suffered adverse effects. Consortium refers to:
Affection
Companionship
Sexual relations
Moral support
Household services
When an accident leaves someone unable to fully participate in the relationship as before, their spouse has the right to seek compensation. However, since this area of personal injury law can be much less straightforward than filing a claim for medical expenses or lost income, working with a skilled and knowledgeable New York attorney is critical.
Who Can Bring a Loss of Consortium Claim?
Provisions for who can file a claim for loss of consortium vary significantly from state to state. In New York, the law only provides an explicit allowance for spouses of injured individuals to pursue loss of consortium damages. The husband or wife can file a claim regardless of financial dependency on their injured partner, as the marital relationship represents the closest emotional bond under the law.
New York does not permit loss of consortium suits from other family members, including:
Children seeking compensation for injury to a parent
Unmarried domestic partners – the law only recognizes the spousal relationship
Siblings of an injured person
There is an open question about whether the state currently allows parents to file a claim for loss of companionship or society if their child suffers serious harm. Some cases have suggested this type of suit may be permissible, while others have contradicted this, suggesting that a parent can claim this type of compensation if the child is a minor. Given the unsettled status, parents should consult an experienced attorney if their minor child endured a severe injury due to another's negligence. The lawyer can examine the case details and provide guidance on any potential claim.
How to Prove Loss of Consortium
To prevail in a loss of consortium claim, the plaintiff must establish the following:
Their family member suffered injuries due to the defendant's negligence.
They had a valid marriage to the injured victim.
The injury caused the deprivation of consortium (i.e., the couple's bond changed significantly).
As a result, they experienced emotional distress, lost intimacy, increased responsibilities, financial losses, etc.
Solid documentation and testimony demonstrating the full impact on the relationship can significantly bolster your case. This evidence may include:
Medical records showing the extent of the initial injury and ongoing limitations
Testimony from both spouses detailing how the marriage suffered, including a loss of affection, companionship, moral support, sexual relations, etc.
Records of counseling sought for emotional distress
Documentation of additional household responsibilities taken on due to the spouse's inability to perform them
Financial records reflecting lost income, wages, or services
Consulting with an experienced NY personal injury attorney is the most effective way to construct a solid case.
Contact Harris Keenan & Goldfarb Today
If your loved one has suffered injuries due to another party's negligence and you believe you may have a valid loss of consortium claim, you need a skilled legal representative to handle your case. At Harris Keenan & Goldfarb, our legal team provides aggressive representation to obtain full compensation for accident victims and their families. Our reputation for compassionate service, meticulous preparation, shrewd negotiation skills, and courtroom experience sets us apart. For over 25 years, we have fought for the rights of injured clients and their loved ones across New York City.
Our attorneys offer personalized guidance tailored to your unique situation. We know how traumatic injury events turn lives upside down, and we are here to help you move forward. Our New York personal injury lawyers are available to assist clients in Brooklyn, the Bronx, Manhattan, Queens, Staten Island, Long Island, Westchester, and all of New York. Let us review your potential case and provide skilled counsel on seeking compensation through a loss of consortium claim. Contact us today at 800-724-6529 for a free consultation to learn more about how we can help you.