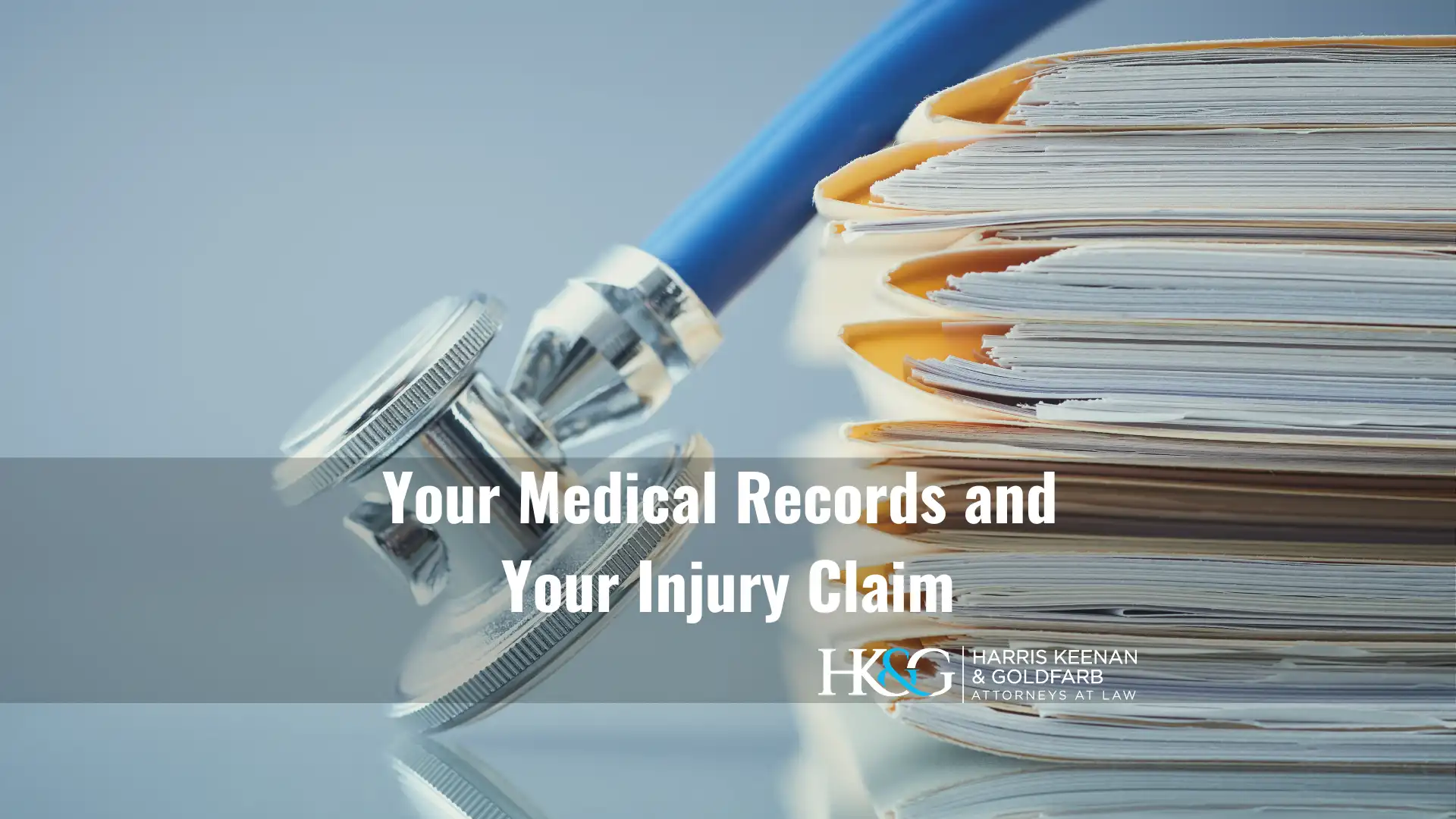 If you suffered an injury in an accident caused by another party's negligence, your medical records serve as crucial evidence for seeking fair compensation. Understanding how these documents affect your case empowers you to make informed choices. This guide provides key considerations regarding medical records in New York personal injury claims.
How Do Your Medical Records Affect Your Personal Injury Case?
Your medical records serve as crucial evidence when you seek fair compensation for your injuries. They help establish and prove critical elements of your claim in the following ways:
Causation – Records from your initial emergency room visit document the circumstances of the accident and link your injuries directly to the incident. This important link proves the defendant's negligence caused your losses.
Nature and extent of injuries – Medical records contain documentation of your diagnosis, treatment plan, procedures performed, medications prescribed, and prognosis demonstrating the full scope of your injuries. This documentation is critical to justifying the amount of compensation you seek.
Accuracy of losses – Itemized medical bills, records of medical invoices paid, and lost wage verification validate your economic losses down to the dollar.
The severity of pain and impact – Healthcare provider notes indicating your reported pain levels, disruption to your lifestyle, and ongoing limitations help convey the extent of your suffering to support appropriate non-economic damages.
Injury progression – Complete records allow an accurate comparison from initial presentation through treatment and recovery. This evidence demonstrates whether you are healing as expected or experiencing complications.
Recovery time – Physician statements about expected recovery periods justify the future economic and non-economic compensation you should receive.
Gaps in your medical history may allow insurance providers to dispute your claimed injuries or argue they resulted from a pre-existing condition. As such, ensuring you maintain comprehensive records can significantly strengthen your case.
How Long Do Hospitals Keep Medical Records in New York?
Under state law, hospitals must retain adult patient records for at least six years from discharge or final treatment, whichever is later. Records must be kept for minor patients until age 21 or six years after their last treatment, whichever is longer.
Who Has Permission to Review Your Medical Records?
By default, medical records remain confidential. Healthcare providers cannot release your records without written authorization. Common parties granted access to personal injury claims include:
Your attorney – Critical for assessing damages and liability
The defendant's insurance company – As part of evaluating your claim
Opposing counsel – During discovery and litigation
However, insurance companies often attempt to pressure injured individuals into signing a release allowing the insurance adjuster unfettered access to their medical records. This situation can often lead to an opposing side digging around in the victim's medical history for reasons to deny a valid claim. Carefully review what you authorize for release to avoid privacy violations. Before making any final decisions on this front, speak to your personal injury attorney.
How to Access Your Medical Records
You have a right to obtain copies of your records, although the provider may charge a nominal fee. Request them from each facility and provider that treated you. Doing so ensures you have a complete file should any entity lose or destroy its records per retention policies. A skilled personal injury attorney can also complete this task to ensure you do not forget or overlook any records that may be critical to your case.
Contact Harris Keenan & Goldfarb for a Free Consultation
Personal injury claims can be challenging, and gathering the correct medical records can be confusing. You do not have to do it alone. Contact our team of dedicated New York personal injury attorneys for comprehensive legal guidance tailored to your unique situation so that you can focus on your recovery.
For over 25 years, Harris Keenan & Goldfarb has provided clients throughout NYC and surrounding areas with personalized, attentive service. Our reputation for compassion, meticulous case preparation, shrewd negotiation skills, and courtroom experience sets us apart. We know how to maximize the value of medical records to advance our client's interests.
We offer injured victims and their families empathetic support and tenacious advocacy to pursue the full and fair compensation they deserve. Our attorneys will review your case and provide skilled counsel on utilizing your medical documents. With Harris Keenan & Goldfarb, you receive the experienced legal representation you can trust. Contact us at 800-724-6529 for a free consultation and learn more about how we can help you.