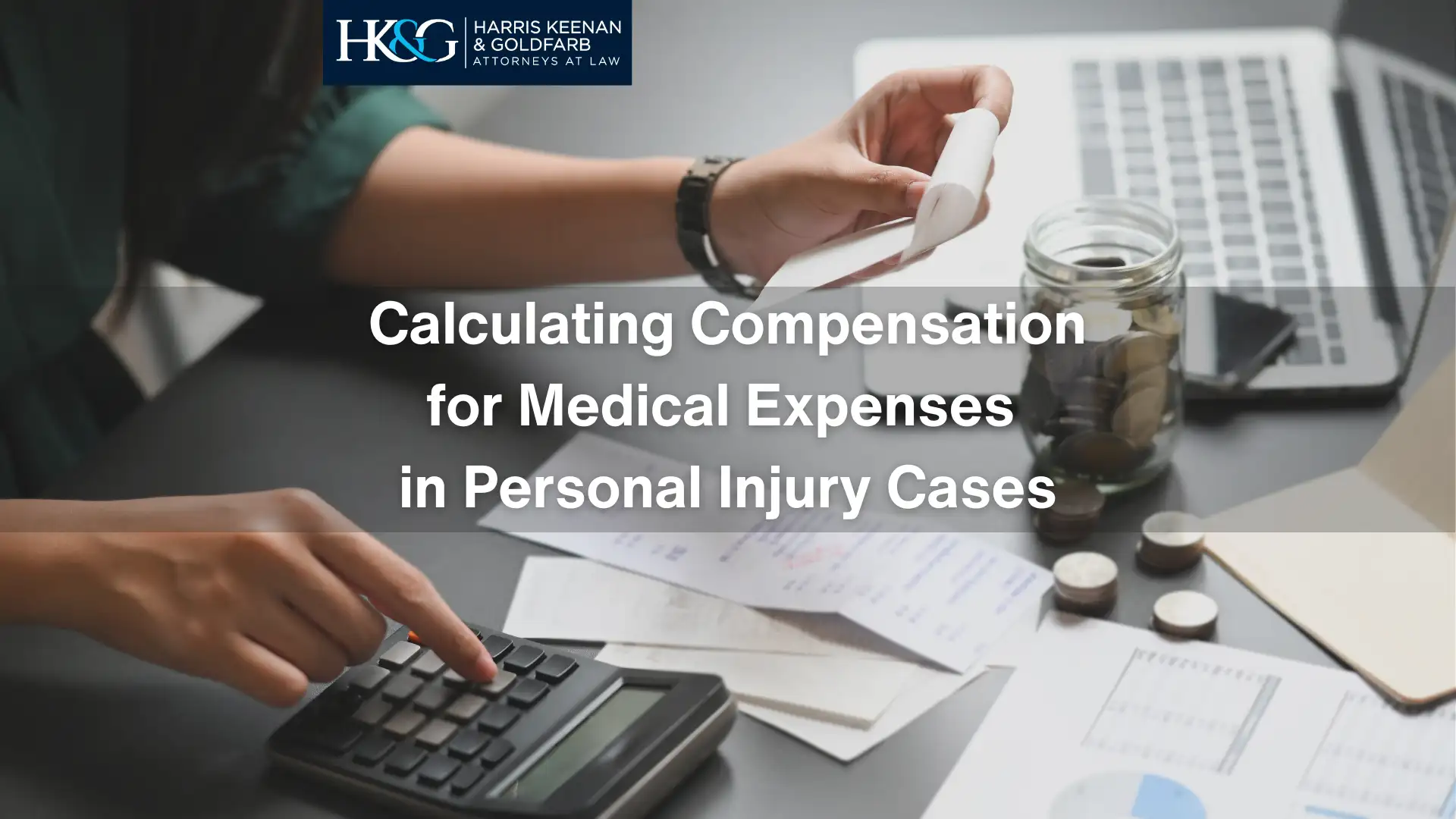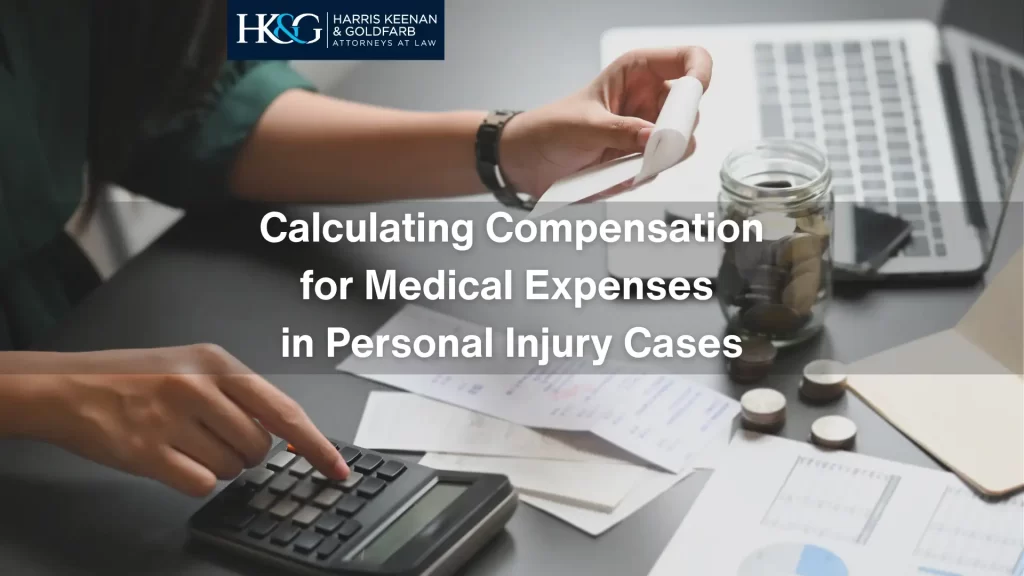 Every day, countless New Yorkers face unexpected accidents, from a slip on an icy sidewalk to a fender-bender on the Brooklyn Bridge. While the immediate shock of an accident can be daunting, the looming medical bills often pose a more lasting concern. Recovering compensation for your medical bills is critical to any personal injury claim, but how do you accurately assess these expenses?
At Harris Keenan & Goldfarb, our New York personal injury attorneys understand the intricacies of calculating compensation for medical expenses in these tricky cases.
Types of Medical Expenses You Can Include in a Personal Injury Claim
Depending on the type of accident and the extent of your injuries, your medical expenses may include a variety of treatments, procedures, doctor's appointments, hospital stays, and more. Broadly speaking, you can recover compensation for most reasonable, medically necessary treatments, including:
Emergency Room Visits: Immediate care right after an accident to address urgent injuries.
Hospitalization: Costs related to an extended stay in a hospital for surgery, observation, or intensive care.
Doctor's Appointments: Regular visits to primary care or specialist doctors for evaluations and treatments.
Surgeries: Invasive medical interventions to treat severe injuries.
Prescription Medications: Medications to manage pain, infections, or other conditions.
Physical Therapy: Sessions aimed at helping victims regain physical strength or mobility post-accident.
Medical Imaging: Diagnostic tests such as X-rays, MRIs, and CT scans to assess internal injuries.
Medical Equipment: Items like crutches, wheelchairs, or braces needed for mobility or recovery.
Rehabilitation Services: Specialized therapies to assist with longer-term recovery and functionality.
Mental Health Counseling: Therapy or counseling sessions addressing the accident's emotional or psychological impact.
Keep in mind that this is not a complete list. Our New York personal injury attorneys can comprehensively estimate your eligible medical expenses after reviewing your case.
Recovering Compensation for Future or Ongoing Treatments
With help from a dedicated and experienced legal team, you can recover compensation for your ongoing or anticipated medical needs.
You will likely need to rely on expert testimony to build a strong case for future medical expenses. These professionals can evaluate the extent of your injuries, estimate how long your recovery will take, and predict the likelihood that you will require ongoing medical care in the future and the extent of any such care.
With a combination of expert opinions and your medical records as evidence, your attorney can accurately estimate your projected medical costs, considering factors like direct treatment costs and potential inflation in healthcare expenses.
How Do Pre-Existing Conditions Affect Compensation for Medical Expenses?
Pre-existing conditions are medical issues or ailments that you had before an accident. Think of conditions like arthritis, previous injuries, or chronic illnesses. Insurers and opposing attorneys often scrutinize the medical records for treatment of these conditions, sometimes arguing that the accident wasn't the sole cause of your current medical needs.
However, this doesn't mean all is lost if you have a pre-existing condition. A critical legal concept called the "eggshell skull" principle comes into play in these scenarios. The "eggshell skull" rule says that at-fault parties must take the injured person as they find them, pre-existing conditions. In simpler terms, if an accident exacerbates or accelerates a pre-existing condition, the responsible party can't avoid liability simply because the victim had a prior injury or illness.
To ensure fair compensation, being transparent about your medical history from the outset is paramount. Presenting clear medical evidence that distinguishes the accident's results from the state of the pre-existing condition is vital. This might include doctors' evaluations, past and current medical records, and expert testimony.
Proving Your Medical Expenses in a Personal Injury Case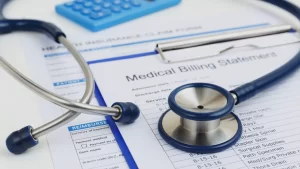 Recovering full compensation for past and future medical expenses in a personal injury case requires strong evidence and a meticulous approach to calculating these costs. Some common types of evidence you and your lawyer can use to substantiate your medical expenses include:
Medical Bills
Doctor's Notes and Medical Records
Prescription Receipts
Expert Medical Testimony
Physical Therapy and Rehabilitation Records
Receipts for Medical Equipment
Medical expenses can add up quickly after an accident, and maximizing compensation for these losses is crucial to maintaining financial stability. The New York personal injury attorneys at Harris Keenan & Goldfarb have recovered more than half a billion dollars for our clients, and we can help you recover full compensation for your medical expenses, too. Call 800-724-6529 today or complete our contact form for a free consultation with a skilled personal injury attorney.