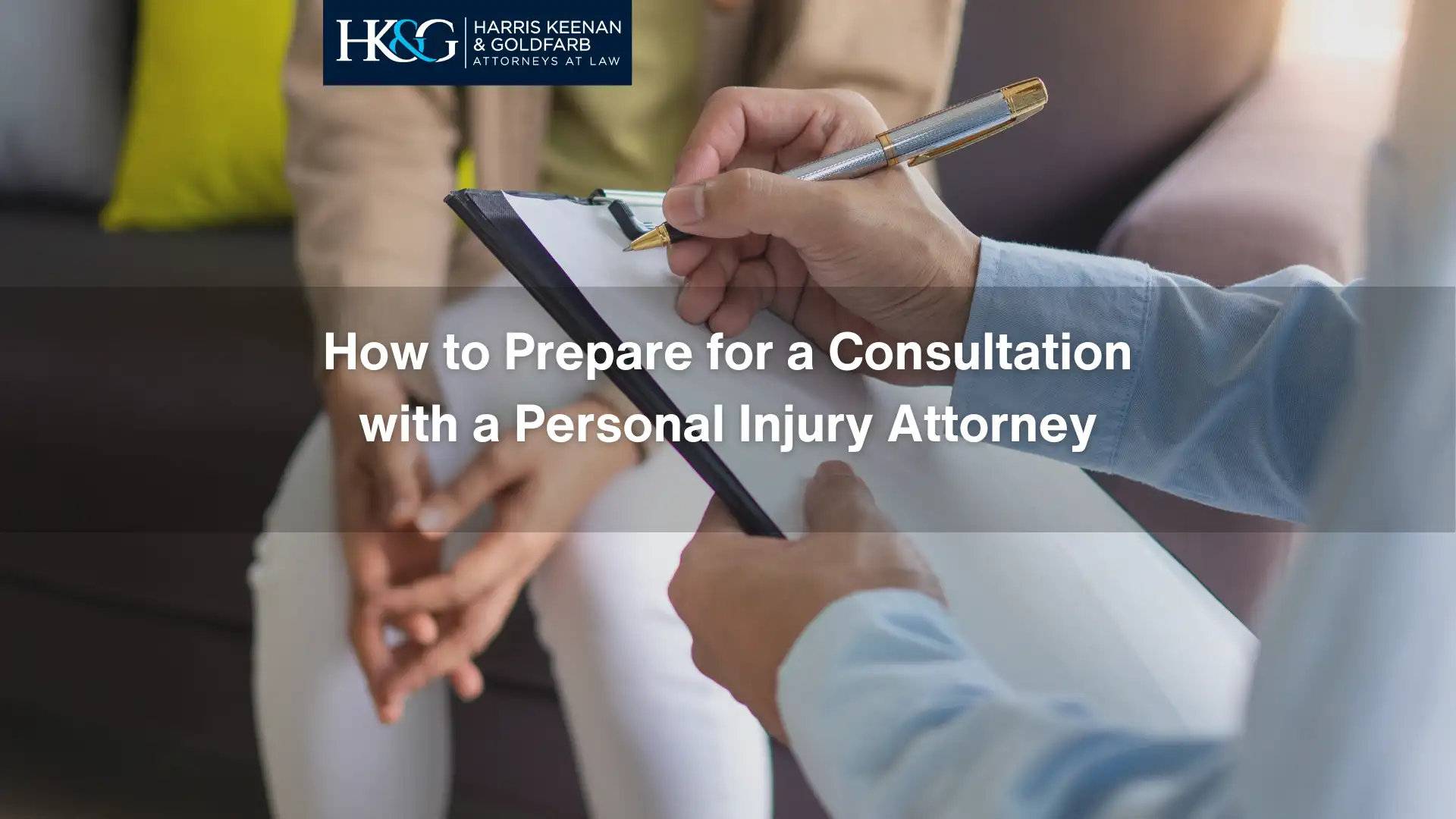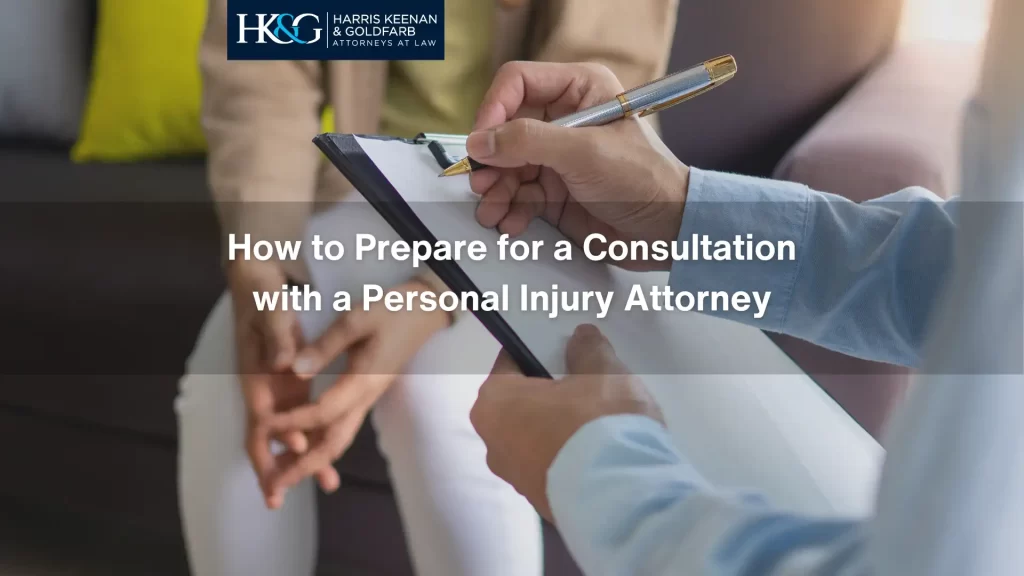 Preparing for your first consultation with a personal injury lawyer is crucial for a focused and productive meeting. Organizing documents, outlining your case, and preparing the right questions can ensure you make the most of your first meeting.
Communication your goals clearly, sharing pertinent details, and addressing concerns upfront sets the stage for tailored legal advice and a well-informed strategy. If you were injured in a New York accident caused by someone else, the compassionate and experienced team of personal injury lawyers at Harris, Keenan & Goldfarb can help. Here are some things to consider before meeting with us for the first time.
Collect and Organize Important Documents
When you meet your New York personal injury attorney for the first time, bringing the proper documents is essential to provide a comprehensive overview of your case. Here's a list of documents to bring with you:
Accident Reports or Other Legal Documents – Bring copies of any official accident reports or incident documentation. Also, bring any other legal documents related to the accident, such as citations or court summonses.
Medical Records and Bills – Bring medical records detailing your injuries, treatments, progress, and all medical bills related to treatment, prescriptions, therapy, and other healthcare costs.
Photographs – Your attorney will want any pictures of the accident scene, injuries, and property damage.
Insurance Information – If applicable, an attorney will need your insurance policy and communication with any insurance companies related to the incident.
Witness Information – If you have it, provide the names, addresses, and contact information of witnesses or others involved in the accident. If you obtained witness statements, bring those too.
Employment Records – If you lost wages, bring documentation such as pay stubs showing your lost wages or income due to the injury.
Communication Records – Your attorney will want to read correspondence with other parties, insurance companies, or medical providers.
Your Notes – If you've taken notes detailing the accident, injuries, and subsequent developments, your attorney will need those.
Prepare a List of Questions for Your Attorney
Preparing a list of questions for your first meeting with your New York personal injury attorney is a proactive step that helps you get the most from your consultation. Here are some examples of effective questions:
Case-Specific Queries – Ask questions about your accident, injuries, and potential legal claim. Ask your attorney to assess liability, possible compensation, and the strength of your case. Ask about your case's potential challenges and how the attorney plans to address them.
Settlement vs. Litigation – Seek the attorney's opinion on whether your case is more suited for a settlement or if litigation might be necessary for a fair outcome.
Experience – Learn about the attorney's background in personal injury law. Ask about their experience with cases similar to yours, their success rate, and any experience that could benefit your situation. Harris Keenan & Goldfarb has represented personal injury clients since 1996.
Communication and Client Involvement – Inquire about how frequently the attorney will update you on your case's progress and the firm's preferred methods of communication. Ask about your role in the case, including any information or tasks they might need you to perform.
Fees and Costs – Clarify the attorney's fee structure. Discuss whether they work on a contingency basis (only getting paid if you win), hourly rates, or flat fees. Inquire about any potential additional costs.
Crafting a comprehensive list of questions ensures you leave the consultation with a clear understanding of the attorney's capabilities, your case's potential, and the overall legal process.
Outline Your Story to Discuss Your Accident and Injuries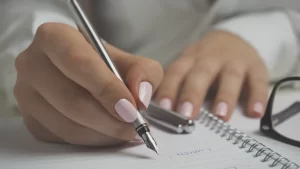 Outlining your story before you meet your personal injury attorney is crucial. By organizing the details of your accident and injuries, you provide the attorney with a comprehensive understanding of your case, enabling them to offer tailored advice and formulate an appropriate legal strategy.
A well-structured account of the accident, including dates, times, locations, and circumstances, helps the attorney evaluate liability and potential legal strategies. Describing the nature and extent of your injuries, along with medical treatments and progress, assists in assessing what compensation you may be entitled to.
By outlining your story, you can streamline the consultation process and maximize the value of your initial meeting, making it more productive and informative.
Our Personal Injury Lawyers Want to Help You with Your Case
Preparing for your initial meeting with a personal injury attorney makes that first meeting as effective as possible. Your preparation streamlines the process and increases the likelihood of receiving accurate advice. So, before you step into that meeting, gather your materials and concerns – it's the first step towards achieving the best possible outcome for your case.
First, call Harris Keenan & Goldfarb for your first meeting. Call us at 800-724-6529 or contact us online for a free case evaluation. Then, come prepared, and let's fight for your compensation together.