If you have suffered injuries in an accident that was someone else's fault, you might be eligible to claim compensation for your losses. Yet when you file a claim with an insurance company, their goal will be to minimize the amount you receive. What can you do to get the most money you receive in your injury settlement? Following these tips can help ensure you get the most money from your insurance claim.
To Get The Most Money, Make Sure You Assess the Full Value of Your Claim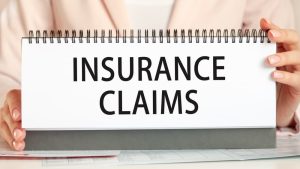 Your compensation should address the full extent of the losses you have suffered in the accident. This amount should cover medical expenses, property damage, and lost wages due to the time you missed at work during your recovery. As such, preserving all financial records relating to your injury can help you determine the value of your losses.
Your payout should also address your non-economic losses, such as disability, disfigurement, and loss of enjoyment of life. Comparing your circumstances to similar cases can give you an idea of what you stand to recover from your claim.
Seek Immediate Medical Treatment
Some people avoid going to the doctor after an accident because they think their injuries are minor and will heal on their own. Other people do not realize that they have received injuries at all. Adrenaline can mask the pain you feel after an accident. The severity of any injuries you have might not become evident until several days have passed. Even if you don't think you have any notable injuries, visit a medical professional as soon as possible.
If you have injuries, a doctor's early intervention can help you recover more quickly and fully. Furthermore, documentation that you sought treatment soon after the accident can help insurers take your claim more seriously. That will help you get the most money for your injuries
Keep a Journal
Documenting all your post-accident experiences can help you maximize your compensation. Journaling is an excellent means of doing this. Each day, write down the kind of pain you have experienced as well as whether it feels better or worse than yesterday. You should also make daily notes about your injury's effects on your emotions, mental health, and daily activities. Having clear documentation about these matters will help you recall them more easily. Conveying your story with clarity can increase your compensation.
Know Your Minimum
When you send a demand letter to the insurance company, you should have a minimum dollar amount you will accept for your losses. You do not need to divulge this amount to the insurer but having clarity about it will help keep you focused as negotiations proceed. As facts emerge that strengthen or weaken your case, you might need to increase or decrease this figure.
Do Not Automatically Accept the Initial Offer
Insurance companies often call injured individuals to offer a low settlement amount. They do so in an attempt to catch you off guard, as many people do not know what their claim is worth. This initial offer might sound good initially, but it is often far too low to cover your losses fully. Think carefully before you accept any offers, and be sure that the amount you receive will cover all your accident-related expenses.
Keep Future Losses in Mind
Some of the consequences of your injury will last well into the future. You might need medical treatment for years to come. Furthermore, any disability you have suffered might prevent you from returning to the job you had before the accident. To get the most money the compensation you receive should address both current and future losses.
Consult with an Experienced Personal Injury Attorney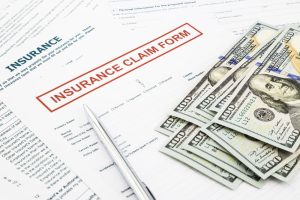 People who hire skilled lawyers to represent them in their injury claims tend to receive substantially higher settlements and verdicts. An experienced attorney, like the attorneys of Harris Keenan & Goldfarb will take care of every aspect of your claim so that you can focus on your recovery. Furthermore, insurers know that a seasoned injury attorney will be unafraid to file a lawsuit, which most insurance companies prefer to avoid. As a result, they will take you and your claim far more seriously.
To Get The Most Money For Your Accident, Contact Harris Keenan & Goldfarb Today
If you have suffered injuries due to another party's negligence, the New York personal injury attorneys at Harris Keenan & Goldfarb have the experience and skill necessary to build the strongest possible case for you. Our legal team will give you the individual attention you need at this difficult time, and we will work tirelessly to secure the most money you can get for the harm you suffered.
Call our offices today at 800-PAIN-LAW or contact us online for a free consultation to learn more about how we can help you.