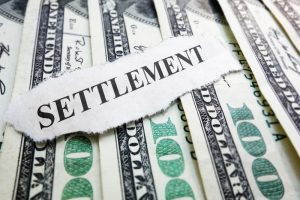 In order to negotiate a personal injury settlement, you must work with the insurance company of the person who caused your injuries. Understanding the process and how insurance companies typically calculate settlement offers is crucial.
The company's insurance adjuster will likely investigate the accident independently to determine if their policyholder is liable. They want to determine how the accident occurred and gather evidence to calculate an appropriate value for your claim. However, they also want to avoid paying you and will look for evidence to prove you are at fault or reduce the value of your claim. That is where an experienced lawyer can step in.
Here, you will learn helpful information about how insurance companies calculate settlement offers and how you can enter negotiations feeling prepared and confident in your proposal.
Understanding Personal Injury Compensation
Before learning about the calculation methods, you need to know about the types of compensation available in a personal injury claim. Monetary compensation can include financial expenses like medical bills and non-economic losses like mental anguish.
Financial expenses in accident cases often include:
Hospitalization, rehab, and other medical expenses
Property damage
Out-of-pocket expenses
Non-economic damages involve intangible losses, such as:
Loss of enjoyment of life
Pain and suffering
Emotional distress
Scarring or permanent loss of limb
Calculating financial expenses is straightforward. You can refer to invoices, receipts, and other financial documentation. Non-economic losses require more work to determine the monetary value. Although no two cases are alike, insurance carriers often turn to the multiplier method to determine the settlement amount to offer accident victims.
What Is the Multiplier Method?
The multiplier method involves adding someone's actual accident-related costs and multiplying that number by a multiplier between 1.5 and 5. It is the most common method of calculating a settlement in a personal injury claim.
However, it involves more than adding and multiplying. Determining the most appropriate multiplier to use can be complicated. Although you might think you deserve a 5, the insurance adjuster might believe 1.5 or 2 sufficiently indicates the suffering you experienced after the accident.
With the multiplier method, 1.5 refers to a minor injury with minimal expenses. A 5 can indicate a permanent or disabling condition with extensive financial losses and required future medical care. Choosing 5 while using the multiplier method often means the accident victim's case-related costs don't stop when the claim settles. They likely require ongoing treatment to manage chronic pain or deal with permanent impairment or disability.
What Is the Per Diem Method?
The per diem method calculates a daily rate based on the duration of living with the injury and related pain after an accident. The insurance carrier might use this method if your injury prevents you from working.
Determining a settlement according to the per diem method requires calculating the reasonable rate of lost wages after the accident. For example, if you earn $45,000 annually, your daily pay is around $180. If your injury causes pain for five months, multiply $180 by 150, the number of work days in five months, and you get $27,000 as the value of your pain and suffering.
Factors Affecting a Settlement Offer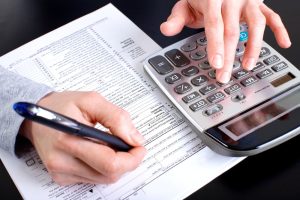 The insurance adjuster can review various factors related to the accident to determine a settlement to offer. Some factors weigh heavily on the calculated amount. The adjuster might use specific factors to increase or decrease the multiplier they choose using the multiplier method.
The most common factors affecting a settlement include:
Documented evidence of your physical and emotional pain and suffering after the accident
The nature and severity of your injury
Length of the recovery period
Type and duration of required medical care
Permanent issues caused by the injury, such as an inability to work or perform basic tasks
Total medical bills
The maximum amount of available insurance coverage
Your level of responsibility for the incident
Future medical care you need to treat any lingering effects of an injury
Contact Us To Maximize Your Insurance Payout
Negotiating a settlement with the insurance adjuster is often overwhelming. It can be confusing to determine the monetary value of your claim. You should not pursue compensation after an accident without an experienced personal injury attorney. We can help you maximize your settlement offer.
At Harris, Keenan & Goldfarb, we know how to help injured clients recover the settlements they deserve. We will protect your rights and aggressively negotiate a settlement to compensate you for your losses. We have already recovered over $500 million in settlements and awards for our past clients.
Call us at 800-PAIN-LAW for a free consultation if you sustained injuries in an accident due to someone else's negligence. We are ready to fight by your side for justice.