Depositions can seem scary. Thinking about an intimidating lawyer asking you a series of questions might cause you stress. However, the process is simpler than you might think. Adequate preparation is essential if opposing counsel wants to depose you. You should hire a lawyer and practice answering questions to avoid mistakes that negatively affect your lawsuit.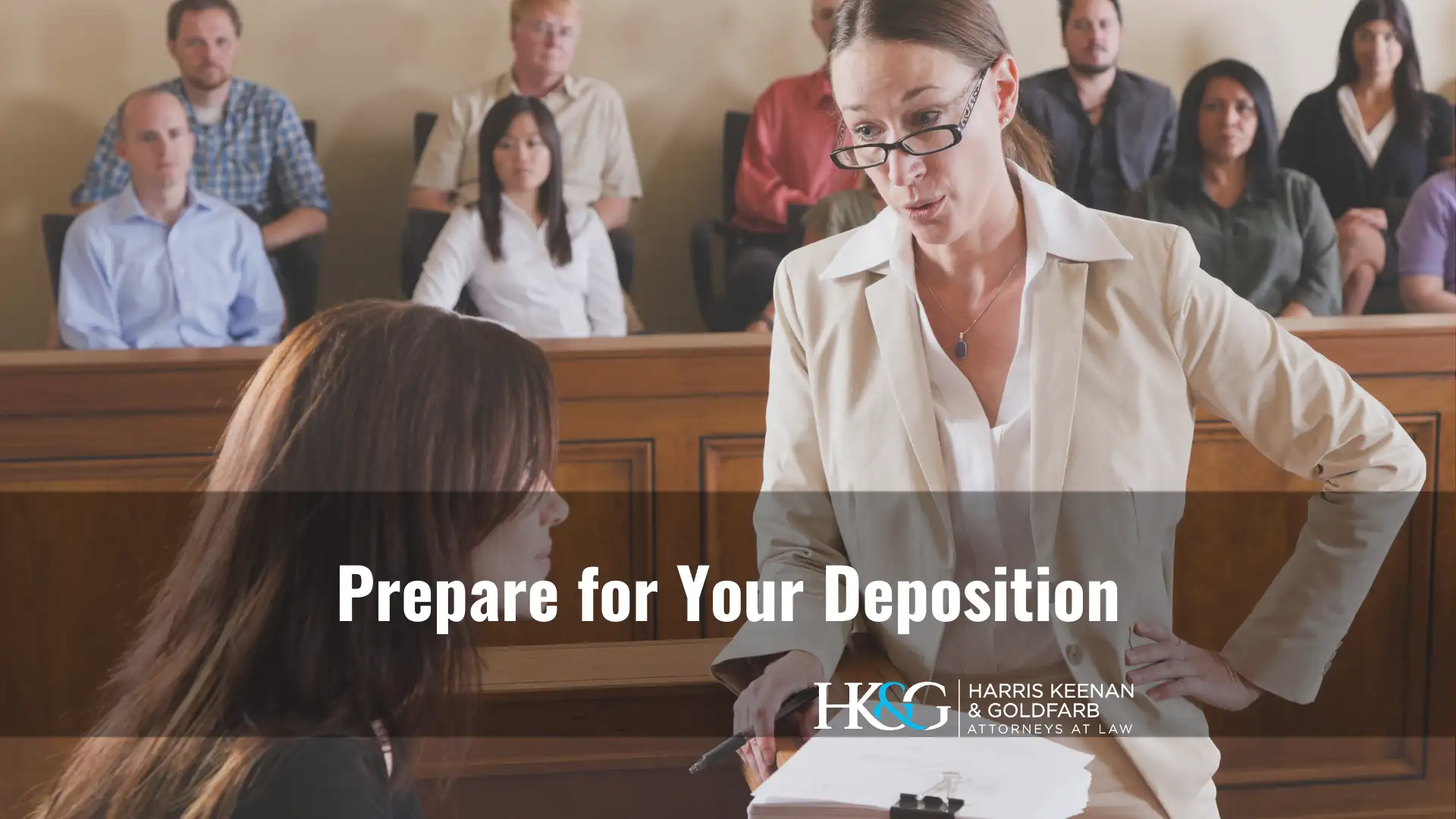 Tricks and Traps Lawyers Use During Depositions
Defense attorneys often resort to underhanded tactics to obtain information from plaintiffs. They want evidence they can use to defend their client.
Common tricks and traps include:
Taking long pauses – The defense lawyer might pause between your answer and the next question. They're not thinking about questions they want to ask or waiting for you to say more. It is common to create uncomfortable silence and get a plaintiff to elaborate on their answer. Don't fall for it. When you finish responding, say nothing else until the lawyer asks another question.
Referring to evidence – Opposing counsel can refer to evidence they found while deposing a plaintiff. They might ask you about a specific photo, medical record, or witness statement but prevent you from reviewing it. You're allowed to see it before answering. Going off of memory is risky and often leads to incorrect responses.
Asking elaborate questions – Sometimes, defense attorneys ask yes or no questions involving two separate topics. Even though the question might require two different answers, requesting a yes or no response can trap you into agreeing with the lawyer's statement or interpretation of circumstances related to the case.
Discussing incorrect details – Another common trick is using inaccurate information during questioning. The attorney's goal is for you to respond with the information they can use to support their case.
Asking vague questions – Some questions have nothing to do with the subject. Opposing counsel might ask about your personal relationships, previous accidents, or criminal record to uncover details they can use against you in court.
Forcing a desired answer – Knowing how to answer every question during an hours-long deposition is impossible. It's normal to forget some details, especially if the accident occurred months before. Inform the lawyer if you can't provide an accurate response. They might press the issue, so you'll guess, but saying you don't know is a better option.
Deposition Mistakes to Avoid
Try not to let your nerves get the best of you. Avoid these common mistakes during your deposition:
Showing up with documents – Referring to notes or evidence seems harmless. You want to recall specific information correctly while answering questions under oath. However, the defense attorney can review what you bring. Your notes could open up a new line of questioning they hadn't considered.
Getting angry or upset – Depositions are overwhelming, but making a good impression is critical. Your composure during the deposition can indicate how you'll perform on the stand. If you lose your cool, the defense attorney can use that to their advantage. You must remain calm and polite the entire time.
Volunteering information – Never give the defense lawyer details they didn't ask you to provide. Responding to a question with a simple yes or no is sometimes acceptable. Explaining your answer or offering supporting details doesn't benefit you. Instead, it might offer the lawyer valuable evidence.

Strategies for a Successful Deposition
A successful deposition requires careful planning. You can incorporate various strategies, such as:
Preparing in advance – Meet with your attorney before your deposition to discuss possible questions opposing counsel might ask. Practice how you'll answer so you don't say too much or reveal incriminating details.
Taking your time – Immediate responses aren't necessary when the lawyer finishes asking each question. You can pause and think about your answer first.
Being honest – Some accident victims believe lying or skewing information will benefit them. However, it's better to stick to the truth. You're under oath during a deposition. That means you must answer honestly or face severe consequences.
Asking for clarification – If a question is confusing, ask the attorney to repeat it or explain the context. That way, you avoid providing irrelevant or false information.
Seek Legal Assistance from an Experienced Personal Injury Lawyer
If you receive a notice of an upcoming deposition, don't panic. Although thinking about how you'll handle being grilled about the accident is nerve-wracking, you don't have to deal with the process alone. Harris Keenan & Goldfarb can offer the guidance and support you need. Our attorneys will help you prepare and remain by your side throughout the proceedings.
Call us at 800-724-6529 for a consultation in New York if you sustained injuries in an accident someone else caused.