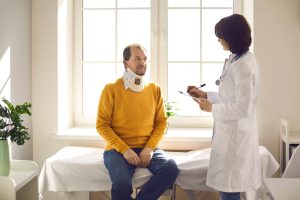 Suffering injuries in an accident is both painful and stressful. In the immediate aftermath of the accident, you might feel disoriented or overwhelmed. You may also feel angry, especially if another party is responsible for your injuries. While these emotions are normal, having a clear idea of what to do after an accident is essential. Knowing what steps to take can benefit both your health and the success of your personal injury claim.
Seek Medical Attention
After an accident, adrenaline will be flowing through your body. As a result, you may be unaware of any injuries you have suffered because you might not be able to perceive pain. Nevertheless, seeking medical treatment is essential. Early medical intervention will not only improve your chances of physical recovery, but it will also provide documentation for your claim. Insurance companies are more likely to take your injury claim seriously if they see evidence that you sought treatment as soon as possible.
In the case of serious injury, you may be unable to do more than call 911. You may even need to ask somebody else to do so for you. However, if it feels possible and safe to do so while you wait, taking a few other steps can strengthen your claim considerably.
Report the Accident to the Police
New York state law requires drivers to report a car accident to the police if anyone received an injury or lost their life in an accident or if there was property damage worth more than $1,000. The responding officer will fill out a crash report, and you or your attorney can obtain a copy of it.
Exchange Information with Other Drivers/Involved Parties
After an accident, you should ask other drivers involved for the following information:
Name
Contact information
Insurance policy information
Driver's license number
License plate number
Vehicle owner information, if different from the driver
If possible, try to get contact information for any witnesses at the scene as well. If you were injured in an accident other than a motor vehicle accident, obtain the contact and insurance information from the property owner, pet owner, or other party involved.
Take Photos of the Accident Scene
Photographic evidence of the scene of the accident can provide powerful insights into the nature and cause of the collision. Take photos of the accident from all angles. Include pictures of all vehicles involved, as well as any tire marks or adverse road conditions that may have contributed to the crash.
Request a Police Report
Request a copy of the police report as soon as possible. The crash report will contain crucial information about the accident, as well as the police officer's initial assessment of who was at fault. If there are any mistakes in the report, you can try to have them corrected before you file your claim.
Gather Documents
As you prepare to file your claim, collect as much evidence as possible. This includes:
Medical records – Collect and organize materials such as records of hospital visits, doctors' notes, diagnostic test results, and images from scans.
Medical bills – Documentation of your medical expenses will be crucial to your claim. Be sure to gather bills for ambulance rides, emergency room visits, doctors' appointments, medical devices, and medications.
Other receipts – In addition to medical invoices, preserve receipts for other accident-related expenses. These may include auto repairs, rental cars, and hotel stays if you need to travel to seek treatment.
Pay stubs – If your injuries have prevented you from working, your pay stubs will demonstrate how much money you have lost due to missed time on the clock.
Other Types of Accidents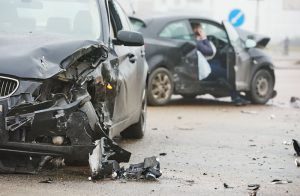 While much of the above information relates to car accidents, you can follow many of the same steps with other incidents as well, such as:
In each case, exchange information with the owner of the property or animal that caused your injuries. Make sure that you report the injury to someone on the premises and complete an accident report as soon after the accident as you can. In the case of a dog bite, be sure to get the name, address, and homeowner's insurance information from the dog's owner. You may not have access to a police report in some of these situations, but the rest of the steps remain the same.
Hire a Personal Injury Attorney
The physical and psychological trauma of sustaining an injury in an accident can make the prospect of filing an injury claim feel overwhelming. An experienced personal injury attorney will take care of every aspect of the process for you, so you can focus on your recovery. Seasoned lawyers also know how to deal with insurance adjusters, which can increase the likelihood that you will receive the compensation you deserve without having to go to court.
Contact Harris Keenan & Goldfarb Today
If you suffered injuries in an accident in New York, contact the experienced personal injury attorneys at Harris Keenan & Goldfarb. Our legal team is dedicated to pursuing the best interests of injured New Yorkers, and we look forward to working for you too. We have recovered over $500 million in compensation for past clients.
Call us today at 800-PAIN-LAW or contact us online for a free consultation.