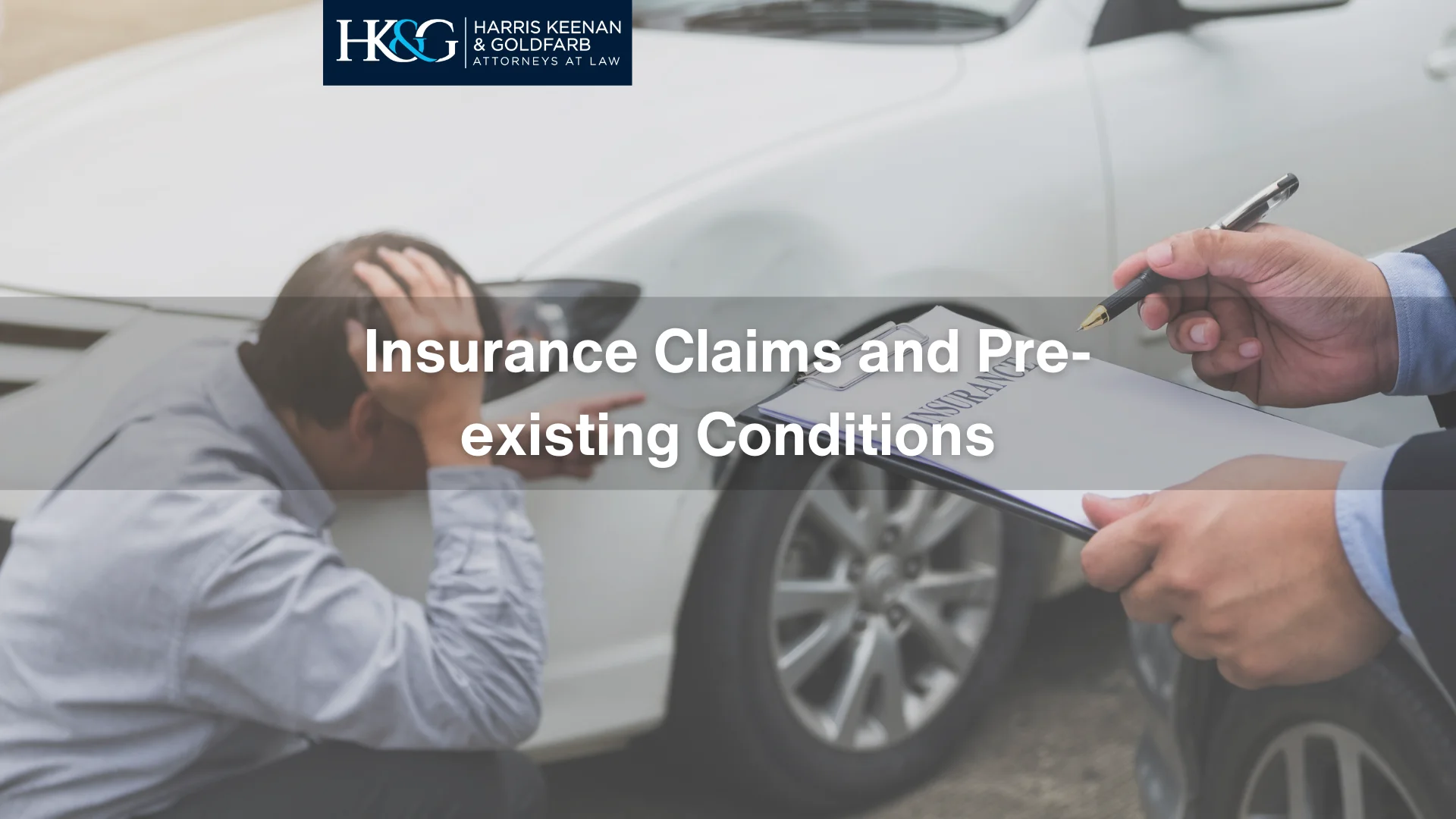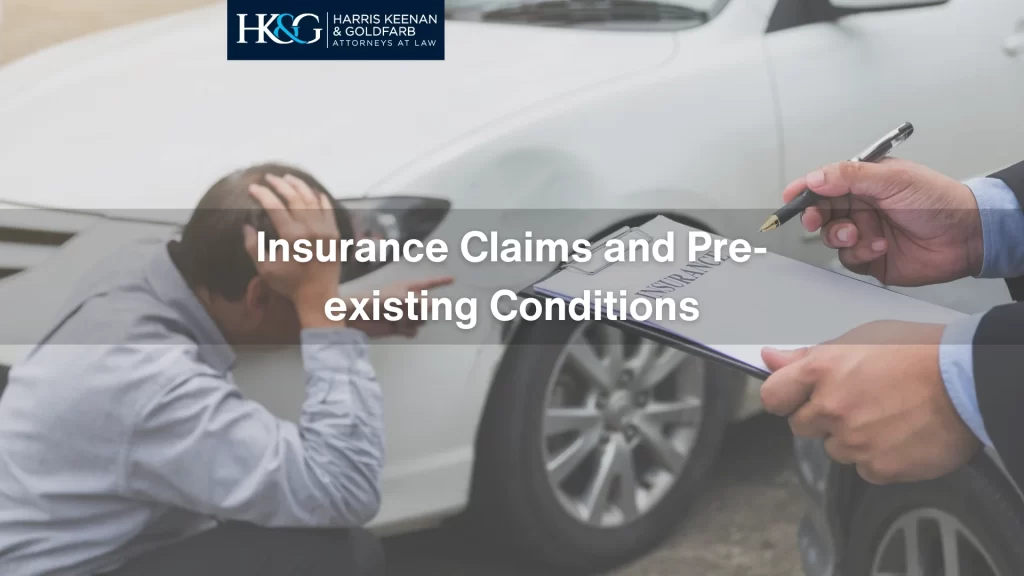 Dealing with an injury is challenging on its own. But when a pre-existing condition enters the equation, the path to a successful insurance claim becomes much less certain. Insurers frequently use pre-existing conditions to deny claims or reduce their value, hurting injured people when they most need help.
If an insurer refuses to pay your claim because of a pre-existing condition, a knowledgeable attorney can assist you in recovering the money you need. The New York personal injury lawyers at Harris Keenan & Goldfarb have spent nearly 30 years representing the injured and know how to fight pushy insurance companies.
What Is a Pre-existing Condition?
A "pre-existing condition" is any health issue, ailment, or injury you had before the incident that led to your current insurance claim. For instance, if you had a back problem from years ago and got into a car accident this week, your old back issue would be a pre-existing condition. Pre-existing conditions can complicate insurance claims because insurers often argue that your new injury or illness that affects the same area as your earlier condition is unrelated to the recent incident. Instead, they argue your current health problems are related to or were caused by the pre-existing condition.
Common Examples of Pre-existing Conditions
By definition, pre-existing conditions are any injury or health issue you had before filing your recent claim. However, some injuries or illnesses are more likely to cause insurers to object to a claim. These conditions include:
Arthritis: Chronic inflammation of the joints can create problems for claims involving joint injuries or similar health problems.
Degenerative Disc Disease: This condition causes the discs in your back to gradually break down, potentially complicating back or neck injury claims.
Hypertension (High Blood Pressure): If you had high blood pressure before an injury to or developing a health condition related to your heart, insurers are more likely to scrutinize your claim closely.
Diabetes: A metabolic disorder that an insurer might bring up in claims involving poor wound healing or circulatory concerns.
Previous Fractures: An insurer might bring up bone fractures you sustained in the past if your current claim involves a similar injury.
Asthma: If you have asthma and file a claim involving lung or breathing issues, an insurer might use your asthma diagnosis to deny or devalue your claim.
Migraines: Recurring, severe headaches can complicate claims involving head trauma or injuries.
Can Insurance Companies Deny Claims for Pre-existing Conditions?
Insurance companies examine every detail when evaluating claims, and pre-existing conditions often draw scrutiny. It's common for insurers to point to these conditions as a reason to deny a claim or to offer a reduced settlement. However, it's vital to understand that having one does not automatically invalidate your claim.
Just because you had a health concern in the past doesn't mean you aren't entitled to compensation for new injuries or worsened conditions due to a recent incident. A pre-existing condition might make the claim process more challenging. Still, with the right approach and evidence, it's possible to counter the insurance company's arguments and recover the compensation you deserve.
How We Can Help if You Have a Pre-existing Condition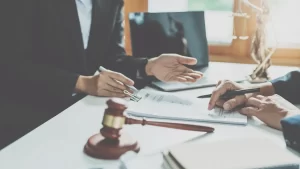 Our New York personal injury attorneys have seen how insurers leave people in the lurch when they need help. If an insurance company is refusing to pay fair compensation due to a pre-existing condition, we can help by:
Thoroughly Evaluating Your Claim: Our experienced attorneys can meticulously review the details of your injury and the history of your pre-existing condition, ensuring the distinction between the two is clear and well-documented.
Consulting Medical Experts: Our team works closely with medical professionals to highlight the difference between your recent injuries and any effects of pre-existing conditions.
Negotiating on Your Behalf: Armed with a deep understanding of insurance tactics, our lawyers can effectively counter any attempts by the insurance company to undervalue or deny your claim based on a pre-existing condition.
Gathering Evidence: Our personal injury lawyers know the importance of quality evidence. They'll gather all the necessary documentation to build a robust case in your favor.
Representing You in Court: If negotiations fail, we can represent you in court to protect your rights and give you the best chance of receiving the compensation you deserve.
No matter what an insurance company says, a pre-existing condition does not negate your right to compensation for more recent injuries. Harris Keenan & Goldfarb has extensive experience with these matters and can safeguard your interests throughout the claims process. Call 800-724-6529 or complete our contact form for a free consultation.
Related posts
How Can I Pay My Medical Bills Before I Receive My Insurance Money?
How to Report Your Accident to Your Insurance Company
What Should I Do if the Insurance Company Makes a Lowball Offer