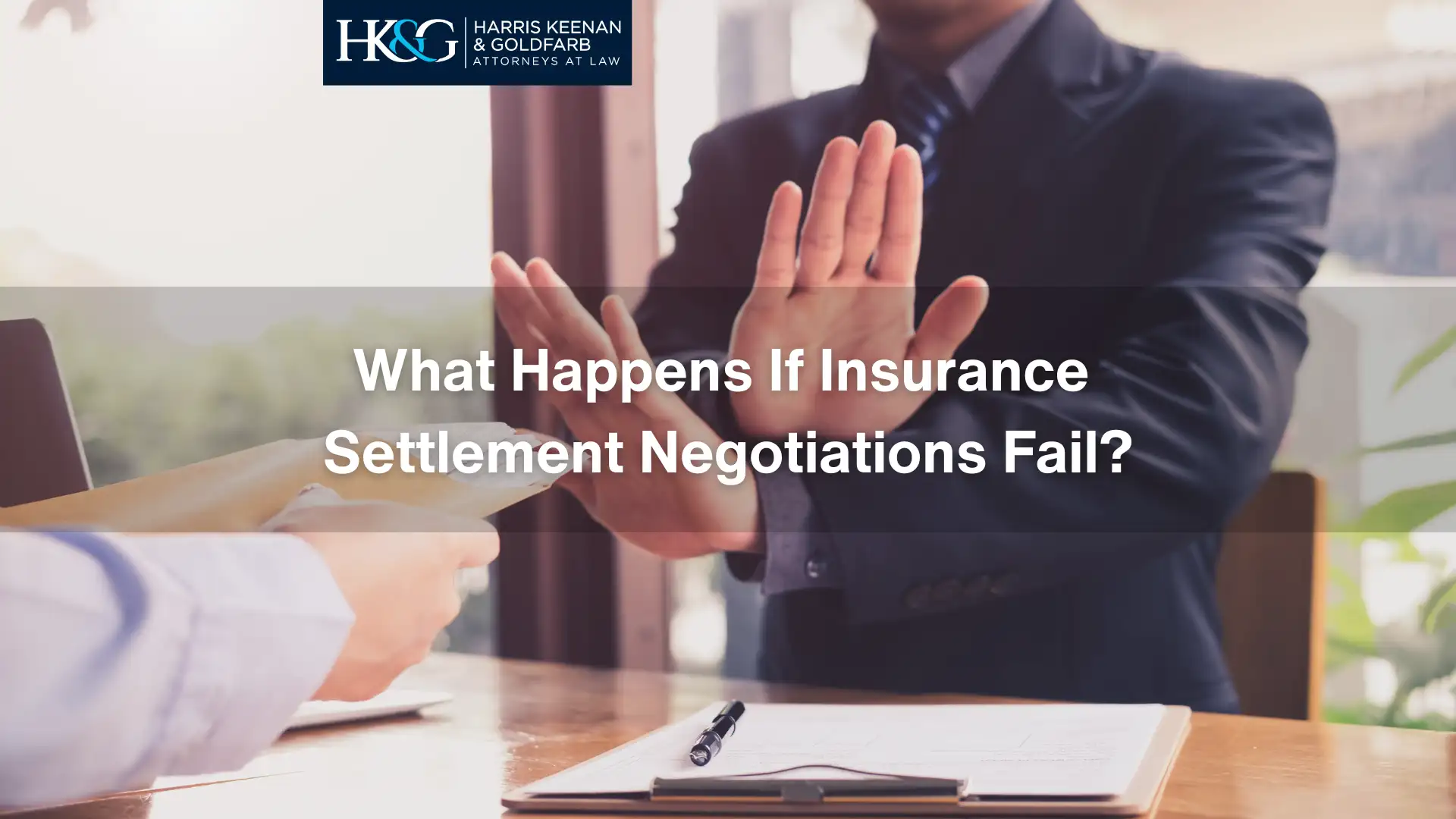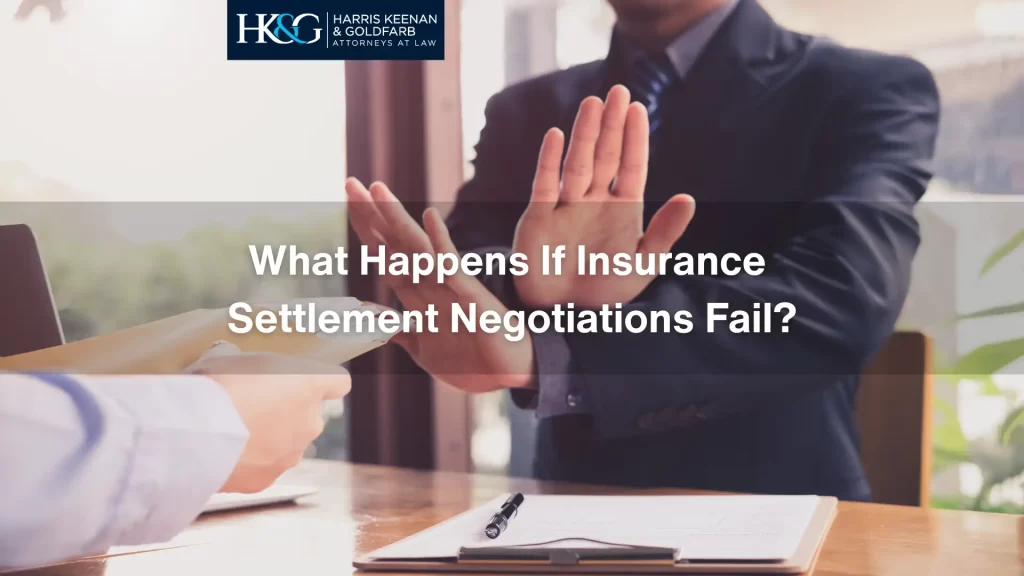 When accidents happen, the natural hope is that the insurance companies will offer a fair settlement and bring the claim to a swift end. However, the path to recovery isn't always smooth. What happens when insurance settlement negotiations hit a roadblock? Do you give up, try to continue negotiations, or prepare your case for trial? What's the right move?
At Harris, Keenan & Goldfarb, our New York personal injury attorneys have seen these challenges firsthand and understand the stress they can cause. This blog highlights the often misunderstood topic of what to do when settlement negotiations hit a wall.
Options If the Insurance Settlement Offered Isn't Fair
If an insurer refuses to negotiate in good faith, the first step is to talk to your lawyer. This ensures you understand the insurance company's offer and your options as we advance.
Mediation is one avenue to explore if settlement negotiations hit a roadblock. In mediation, a neutral third party facilitates discussions between you and the insurance company. It's a cost-effective method that can lead to mutually agreeable outcomes without an expensive, unpredictable trial. Notably, the mediator's decision isn't binding; if you and the insurance company can't agree, other legal avenues remain open.
Arbitration is another alternative in these scenarios. Unlike in mediation, an arbitrator's decision is typically binding. It's a faster process than a traditional court trial but comes with limited rights to appeal.
Filing a lawsuit might be the next logical step for cases where negotiations completely stall. Filing a lawsuit often brings an insurance company back to the negotiating table, especially if they're worried about potentially damaging evidence surfacing during the information-gathering process before trial. Sometimes, it's necessary to proceed to trial and let a judge or jury decide the case's merits.
Finally, never underestimate the power of communication and persistence. Maintaining an open dialogue with the insurance adjuster and consistently presenting additional evidence, like updated medical records, can tip the scales in your favor.
What Are the Risks of Taking a Case to Court?
Taking a personal injury case to court is a significant decision with potential benefits and risks. Understanding these risks is essential to making an informed choice, and they include:
Unpredictable Verdicts: Unlike settlement negotiations, where parties have some control over the outcome, a trial leaves the decision to a judge or jury. Given people's individual biases, a trial verdict can be unpredictable.
Longer Timeframe: Trials can take a long time, often stretching out over months or even years. This means a longer wait for potential compensation and a prolonged period of stress and uncertainty for the plaintiff.
Increased Costs: Going to court often means higher legal fees, expert witness costs, court fees, and other related expenses. If the plaintiff doesn't win, they might have to pay these costs without any compensation to offset them.
Emotional Strain: Trials can be emotionally taxing. Plaintiffs might have to relive traumatic experiences, face cross-examinations, and deal with the public exposure of personal details.
Potential for Lower Compensation: There's a risk that the jury might award less than what the insurance company initially offered. In some cases, they might not award any compensation at all.
Appeal Process: Even if a plaintiff wins, the defense might appeal the verdict. This can further delay any potential compensation and prolong the legal process.
Can You Reopen Insurance Settlement Negotiations?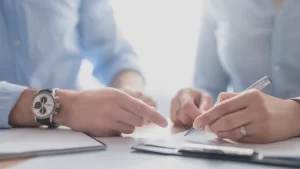 It's a common misconception that a settlement is off the table once you file a lawsuit. In fact, filing a lawsuit is a common technique to bring insurance companies back to the negotiating table, as they may be more willing to settle than risk a potentially disastrous trial verdict. An insurer might also be willing to reopen negotiations if new evidence emerges that supports your claim. Your lawyer can tell you more about when reopening negotiations with an insurer is a good idea.
Negotiating with a Difficult Insurance Company? We Can Help
As New York personal injury attorneys with decades of legal experience, the Harris, Keenan & Goldfarb team has the tools and talent to help you stand up to a stubborn insurance company. We can handle the negotiations and guard your rights while you focus on healing and rebuilding your life. We are trial lawyers first and foremost, and we are not afraid to take your case to court if it's the right move. With more than $500 million in compensation recovered for our clients, our record speaks for itself. Call 800-724-6529 today or complete our contact form for a free consultation.